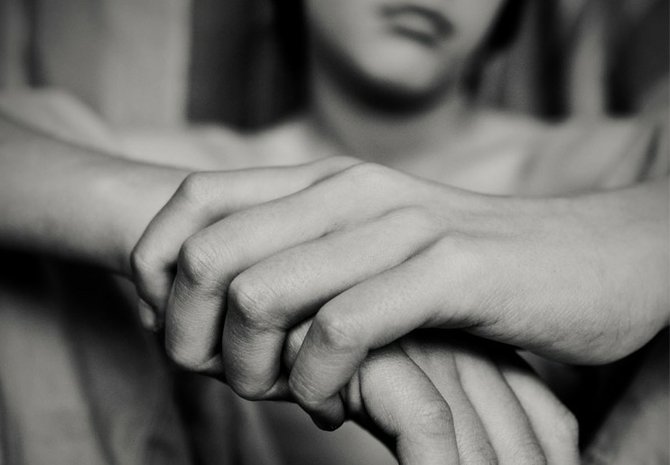 "Your toes will definitely curl," screams the ad's headline on Backpage.com. "I get the job done."
Backpage is one of several online classified-ad sites—similar to Craigslist—that filters ads based on locations. The online ad appeared on the site's Jackson adult escort service ads category, although the contact phone number has a Tampa, Fla., area code.
The ad's text is accompanied by mostly neck-down shots of a scantily clad young woman. The one photo that displays anything from the neck up shows a woman with her long brown hair obscuring her facial features. It's impossible to tell whether the half-dozen photos are of the same woman, and if they are, how old she is. The ad claims she is 25.
"Perfection at its best," claims another ad with similar, neck-down photos of a woman who claims to be 23. "Super thick, hourglass curves, stunning beauty."
The contact phone number begins with 214, a Dallas, Texas, area code.
"These are girls that are getting moved around," said Heather Wagner, director of the domestic-violence office in the state attorney general's office. Traffickers—pimps or madams—frequently move from major event to major event to capture the prevailing market, or move to stay at least one step ahead of law enforcement.
"They all put their ages out there. Right. Really?" Wagner asked as she picked a Backpage ad at random. The girl—one could hardly have called her a woman—could have been anywhere from 13 to 16 years old. "Does she look 21 to you?"
Wagner related one case where authorities tracked one of the girls brought into Louisiana for the Super Bowl through a contact number on her ads.
"They tracked her from (Washington) D.C., right after the inaugural ball. And she moved her way through the South snaking her way to New Orleans," she said. "Same phone number, same (headline), 'New to Town, New to Town.'"
New York magazine journalist Robert Kolker is writing a book about five young women—all escorts—whose bodies turned up on a beach in Long Island, N.Y., in 2010. The case has yet to be solved.
In a June 29 New York Times editorial titled "The New Prostitutes," Kolker wrote: "It had seemed enough, at first, for some to say that the victims were all prostitutes, practically interchangeable—lost souls who were gone, in a sense, long before they actually disappeared. That is a story our culture tells about people like them, a conventional way of thinking about how young girls fall into a life of prostitution: unstable family lives, addiction, neglect.
"But in the two years I've spent learning about the lives of all five women, I have found that they all defied expectations. They were not human-trafficking victims in the classic sense. They stayed close to their families. They all came to New York to take advantage of a growing black market—an underground economy that offered them life-changing money, and with a remarkably low barrier to entry. The real temptation wasn't drugs or alcohol, but the promise of social mobility."
In the editorial, Kolker outlined how ads on Craigslist helped one of the women, Maureen Brainard-Barnes, make up to $2,000 a day offering her services. The Internet is, "transforming the way people shop for everything, and commercial sex has been no exception," he wrote.
Craigslist stopped posting adult ads in 2010 after considerable public pressure and at least one lawsuit—despite reportedly earning $44.4 million that year from such ads. Backpage, though, continues to run "escort" ads. An attorney for the site has said that sex shoppers would simply go elsewhere. Backpage is one of many sites that law enforcement agencies—including the Mississippi Attorney General's office—keep an eye on for evidence of sex trafficking.
In September 2012, Arizona State University researchers monitored the site for a week. Out of 1,145 postings, the study found that more 900 advertisements offered sex or prostitution in Phoenix, and the authors believe many of the girls were younger than 18.
In May of this year, authorities in central Florida busted three sex-trafficking rings operating there in three days. They implicated Backpage in all three cases.
"It's abundantly clear to us that they are facilitating organized prostitution." Polk County Sheriff Grady Judd told reporters. "They are facilitating human trafficking."
Help the Jackson Free Press raise funds for the victims of sexual trafficking in Mississippi. The ninth annual JFP Chick Ball is July 20 at Hal & Mal's (200 S. Commerce St.), and all proceeds go to the Center for Violence Prevention. The Chick Ball is now accepting all kinds of donations, from art and other silent auction items, to donations of time and services. Cash is always welcome. Email [email protected], call 601-362-6121 ext. 23, or visit jfpchickball.com for more information.
More stories by this author
Support our reporting -- Follow the MFP.