OLIVE BRANCH, Miss.—I'm staring into the face of Marshal Wyatt Earp. It's not exactly as I remember him back when I was a 10-year-old would-be cowboy and Wyatt was on television every Tuesday night. He's in a motorized wheelchair now, his once-jet black hair is gray, and he's sporting a beard.
But it's him, the same black tie, starched white shirt, long black coat, purple vest. All around him are photographs of the Wyatt I remember. "The first adult Western," he says proudly of "The Life and Legend of Wyatt Earp," which first aired in September 1955. "Look at the wardrobe. The first thing you wanted was to be authentic." No fancy sequins, no scarves with polka dots. "Wyatt was marshal, and he wore what business owners wore."
He's not really Wyatt Earp, of course. He's Hugh O'Brian, the 87-year-old actor who played him on television for seven years and still speaks of him like he's a close friend. They're on a first-name basis.
O'Brian is one of a couple dozen TV Western stars of yesteryear working the banquet rooms of the Whispering Woods Hotel and Conference Center. Clint "Cheyenne" Walker is signing autographs. James "The Virginian" Drury is telling jokes. Great character actors, their faces better known than their names—people like L.Q. Jones, Ed Faulkner, Henry Darrow and Roberta Shore­­—are regaling fans with Hollywood tales of working with Marilyn Monroe, John Wayne, Barbara Stanwyck, directors Sam Peckinpah and Samuel Fuller.
This is "A Gathering of Guns," a TV Western "reunion" presented by Western Clippings publication and the Memphis Film Festival, and some 900 fans from as far away as Australia have come. Many are dressed in cowboy and cowgirl garb themselves, looking like an army of aging walk-ons on the set of a major Warner Brothers production.
Ellen Diiorio could have just stepped out of a Conestoga wagon. In her bonnet and calico dress, she's anything but new millennium.
"I represent the fortitude of the prairie women who helped forge this country," she tells me. "I know we had a lot of heroes in the Old West like Wyatt Earp, but there were women, too, who had the strength and fortitude to carry the day."
Of course, she's not a prairie woman. She's a 60-year-old 4-H Club secretary and elementary education teacher from Westfield, N.J. She's also such a big fan of the late actor Dan Blocker, who played Hoss on "Bonanza," that her email address even carries his name.
Charles Gunn's black Stetson, string tie and brown vest tell me he's a fan of a different sort. "I like the singing cowboys, like Johnny Western and Rex Allen Jr.," he says. In fact, he adds, "I'm a singer, too."
And indeed he is. The 63-year-old Warrenton, Ga., resident hands me his card: "Charles W. Gunn – Southeast's Singing Cowboy – Clean Family Entertainment."
Western and Allen are themselves somewhere in the hotel, but Gunn is now enjoying L.Q. Jones' tales from his 114 movies and 500 TV credits. "Barbara Stanwyck was one of the toughest ladies God ever made," Jones says. "Didn't weigh 90 pounds, but this woman could make a sailor blush. You could do nothing to make her mad but screw up."
Fan Lynne Mercer, 47, came all the way from Canberra, Australia. Too young to have watched many of the original shows, she's mainly seen reruns. Still, "when I saw 'The Virginian' it blew my mind," she says. "The Western style of life, a simple life, not complicated, outdoors. Of course, it wasn't an easy life."
This is a Hollywood version of an old-timers' baseball game, only much more demanding. The festival works its all-star cast hard. They tell stories, perform in short plays and comedy stints, shake innumerable hands, sign endless photographs.
"I'm so busy I only had a chance to eat two bites of my birthday cake," says Clint Walker, who just turned 85. He's not as big as he was when he starred in "Cheyenne," a time when he stood 6 feet, 6 inches with a 54-inch chest and 38-inch waist. He's still big, though, and a big man gets hungry.
He glances down the growing line of autograph seekers. It's 4 in the afternoon. "I haven't had lunch, yet," he says. But then the gentle giant dutifully signs every photograph, and he takes his time doing it, too.
The average age of the stars here is 75, and many of them are well into their 80s, says Ray Nielsen, co-director of the event. Several of those invited—Robert Horton, James Stacy, Will Hutchins, Ty Hardin—were unable to come because of illness. Most of the fans are in middle to late-middle age.
The Western "doesn't resonate with the younger generation," Nielsen says. "It's too tame for them, not enough pyrotechnics."
Look at 2011's "Cowboys and Aliens," he says. Hollywood figured it had to mix in science fiction to make a Western successful today. "We're a dying breed, but that's OK."
The Western's faded appeal to modern audiences is a reason why some stars are reluctant to come to festivals. "It is hard for them to believe that people still remember and care," Nielsen says. An example is famed character actor Clu Gulager, whose refusal to come to this year's festival prompted fans to chant "We Want Clu!" At one panel session.
"When they come for the first time, they are overwhelmed," Nielsen says. "They find out that not only do the fans know them, they know more about them than (the actors) themselves. They are bowled over by it."
As for the fans, he says, the festival brings back what it was like so long ago to sit in front of the screen and watch your heroes under the Western sky.
"When you spend three or four days in the 'reel' world versus the 'real' world, you tend to block everything else out––the problems, the concerns, the economy. It's all out the window. You are living in the moment. When the festival ends, and you go back to the 'real' world, it is a real downer."
You know what? I'm feeling that way myself.
"A Gathering of Guns" took place May 31 to June 2 in Olive Branch. Visit westernclippings.com or memphisfilmfestival.com to learn more or find out how to get involved in next year's reunion.
More like this story
More stories by this author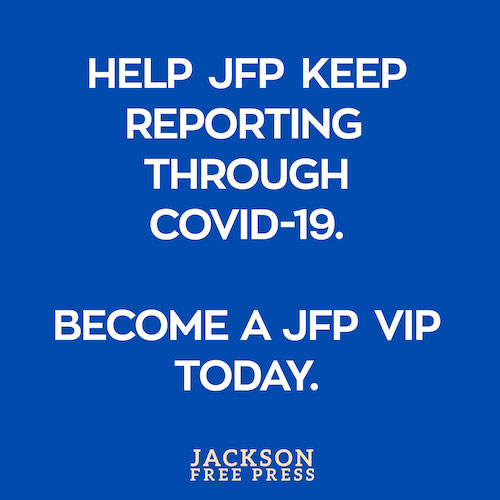 COVID-19 has closed down the main sources of the JFP's revenue -- concerts, festivals, fundraisers, restaurants and bars. If everyone reading this article gives $5 or more, we should be able to continue publishing through the crisis. Please pay what you can to keep us reporting and publishing.