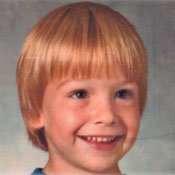 Hart Turner's mind seems to have broken Dec. 12, 1995. After two failed suicide attempts, a half-dozen stays in mental institutions and years of mental and physical abuse, Turner shot and killed Eddie Brooks and Everett Curry in two separate robberies about four miles apart on U.S. Highway 82 in Greenwood. Until that early morning, Edwin Hart Turner had no criminal record.
Turner and his buddy Paul Murrell Stewart had been drinking beer and smoking pot, according to court records, when they "decided to rob someplace." Brooks worked as a clerk at the Mims Turkey Village Truck Stop where the masked pair hit first. Turner shot Brooks in the chest, and after neither Steward nor Turner could open the register with firepower or brute force, Turner shot Brooks again at point-blank range in the face, killing him.
It wasn't long before Turner and Stewart showed up at Mims One Stop, where Stewart went into the store to rob it. Turner, meanwhile, confronted Curry outside, where he was pumping gas. Court records say Curry pleaded for his life, but Turner shot him in the head, murdering him.
Stewart and Turner's haul was about $400. Returning to Turner's house, Stewart counted the money as Turner cooked shrimp and cinnamon rolls. They ate and went to sleep.
When sheriff's deputies arrested the two men, Steward confessed and, in a plea agreement, received two life sentences. A Forrest County jury sent Turner to Parchman's death row.
Those are the facts of the case, but they're far from the whole story. James Craig, Turner's attorney at the Louisiana Capital Assistance Center in New Orleans, has presented a mountain of evidence showing Turner suffered from life-long, hereditary and debilitating mental illness to appeals courts in Mississippi and to the U.S. Supreme Court in Washington, D.C., so far to no avail.
Mississippi has scheduled Turner's execution for Feb. 8.
Turner began showing signs of mental problems as an adolescent. His father, for whom Turner was named, died in a freakish accident when he reportedly fired a gun into a dynamite shack to kill a snake. Evidence suggests that it was suicide. His grandmother and great-grandmother were in and out of mental hospitals. Both Turner's parents were alcoholics and frequently fought violently. His mother, Ladonna, has attempted suicide twice.
After his father's death, Ladonna refused to let the 12-year-old boy grieve, threatening to hit Turner if he cried at his daddy's funeral. Later, the boy saw a TV news report showing police putting pieces of his father's body into garbage bags. "He ran out of the room screaming," records state.
Ladonna's drinking got worse, as did her abuse of her sons (Turner has a younger brother, Trent), and Turner's mental health nose-dived. Twice, his mother had him tested for drugs for what she saw as "abnormal behavior," but the tests were negative. Then, on April 13, 1991, Turner attempted suicide for the first time. The weapon he chose for his death, a rifle, slipped. Instead of killing him, the bullet ripped through the lower half of his face, inflicting massive damage.
Four months later, St. Joseph Hospital discharged the permanently disfigured 18-year-old with a prognosis of "fair to poor." Turner began draping a towel around his mutilated face when he was in public. His second hospitalization came about a month later. Over the next few years, records show another four hospital stays for psychiatric issues and substance abuse, increasingly erratic behavior and, in 1995, a second suicide attempt. This time, Turner slit his wrists.
The Mississippi State Hospital at Whitfield discharged him with a Prozac prescription Oct. 23, 1995. About six weeks later, Turner and Stewart went out "to rob someplace."
Hart Turner doesn't deny that he murdered Brooks and Curry, and Turner's lawyers aren't looking to give him a pass. Their purpose is to keep the needle out of his arm, reducing his sentence to life without parole.
Craig has three remedies working for Turner: a temporary restraining order filed in federal court to allow an independent psychiatric exam, a stay of execution filed with the U.S. Supreme Court and an application for clemency to Gov. Phil Bryant. The Mississippi Department of Corrections has repeatedly and successfully blocked the exam request, Craig says, calling the denials "mind boggling."
Like most attorneys, Craig understands that a governor's pardoning power is essential to the judicial process when used judiciously. "The power itself is a good thing," he said.
Craig sees all of these actions as temporary. Ultimately, he wants to be able show a court evidence of Turner's mental illness not prejudiced by his Whitfield doctors' self interests.
Dr. Donna Marie Schwartz-Watts, senior psychiatrist at the Bryan Psychiatric Hospital in Columbia, S.C., is one of three experts who have examined Turner's medical records. "There is no serious doubt that Mr. Turner suffers from an inherited mental disorder or disability," she stated in a January affidavit. Schwartz-Watts also saw evidence of undiagnosed and untreated neurological damage.
Dr. Marc Zimmerman, a psychologist in private practice in Louisiana, agrees with Schwarz-Watts' findings. "I believe that (Turner) likely suffers from a bipolar disorder or possible schizoaffective disorder," he states in his affidavit and concludes that Turner was suffering from a "Prozac-triggered mania" the night of the shootings.
Dr. Marc Webb, a Ridgeland psychiatrist, concurs, and states that the psychiatrist testifying about Turners mental health at his trial, Dr. Rodrigo Galvez, "painted a picture of Mr. Turner that was nearly opposite from the diagnosis suggested by the totality of the diagnostic facts." He goes on to say that "the medications given to Mr. Turner (Prozac) had the effect of exacerbating--in the extreme--his disconnection from reality."
The courts have long held that men and women with severe mental problems should be exempt from executions; however, the judicial system has never formalized the practice in law. Craig is part of a multi-discipline professional group seeking to change that.
In 1999, Hart Turner wrote a letter to the editor of the New Oxford Review. In it, he talks about his conversion to Catholicism and its effect on him.
"I was instructed in illogic, purposelessness, and hopelessness, and they--with my help--brought me to prison," he wrote. "It wasn't until I got to death row that I had a chance to read some Christian apologetics and get my thoughts to flow sequentially. As a result, the absurdity of 'the world' became manifest to me, and I became a Christian. Curiously, it was on death row that I finally found a reason to live. ...
"Even in my cell, I need to know that in this dark and decaying world there are pockets of sanity out there. So please: Fight! Fight! Fight!"
Craig urges readers to contact the governor's office in support of Edwin Hart Turner's application for clemency. Call 601-359-3150 or email [e-mail missing].
Previous Comments
ID

165971

Comment

Story is updated with the correct telephone number for the governor's office: 601-359-3150.

Author

Ronni_Mott

Date

2012-02-03T17:52:22-06:00
ID

165974

Comment

is anyone going to protest at parchman if he is in fact executed?

Author

awwroten

Date

2012-02-04T17:23:21-06:00
ID

165983

Comment

A federal court has entered a temporary restraining order to stop the execution until Feb. 20; read more here: http://www.jacksonfreepress.com/index.php/site/comments/court_orders_stay_of_execution_for_hart_turner_02062001/

Author

lizwaibel

Date

2012-02-06T17:03:11-06:00
More stories by this author
Support our reporting -- Follow the MFP.