The "One Lake" project is scaled back from earlier and more controversial versions, and may draw on $250 million in federal earmarks, as well as state bonds and targeted taxes, to move ahead.
Stories this photo appears in: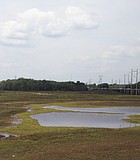 Development
Several wildlife and environmental groups came together to form a coalition against the proposed "One Lake" flood-control/development project on the Pearl River a few weeks before the report detailing the ...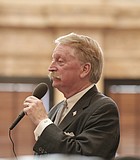 City & County
Proponents of the "One Lake" project along the Pearl River through Jackson got a financial boost when the Mississippi House of Representatives passed a nearly $100-million bond and loan measure ...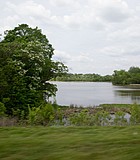 Development
The 2007 map of the Rankin-Hinds Pearl River Flood and Drainage Control District includes just a sliver of Jackson, predominantly along the Pearl as well as a piece of downtown, ...
Development
Environmental groups and downstream communities in Louisiana and Mississippi are keeping a sharp eye on any proposed levee or lake project in Jackson, such as the current "One Lake" strategy, ...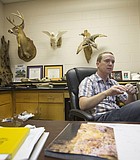 Development
People like to settle near rivers due to their need for water, good soil and potential food sources a river can provide, not to mention recreation. Still, it is important ...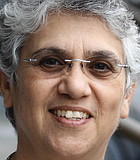 Development
A new Pearl River dam and lake raise huge concerns for the short and long term: lots of lights and lots of traffic; new flooding downstream in Mississippi and Louisiana; ...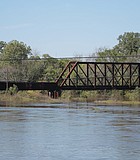 City & County
The reality and unpredictability of the mighty Pearl waters bring the issue of long-delayed and debated flood control back front of mind in the metro, as the Rankin-Hinds Pearl River ...
Development
Previous plans to dramatically remake the portion of the Pearl River that flows through the Jackson metropolitan area ran aground, but legislation is sailing toward the governor's desk that would ...