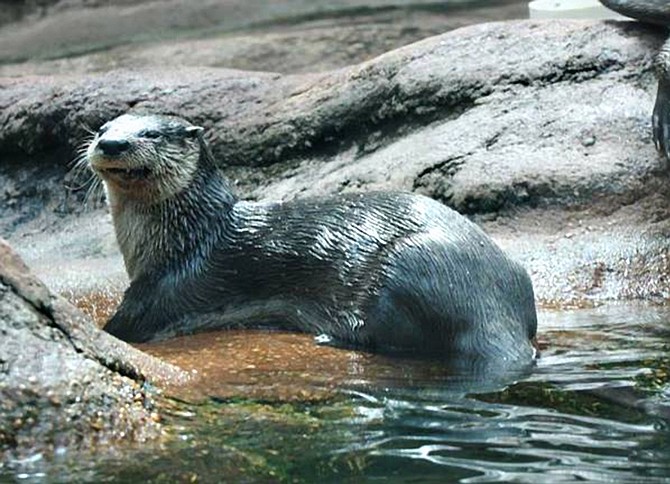 JACKSON — The Jackson City Council voted to hire a team of certified public accountants to perform a "forensic audit" to assess the financial status of the Jackson Zoo.
The City's chief administrative officer, Robert Blaine, said he wants to have this financial report done before possibly transitioning to a new zoo leadership. One of the biggest criticisms of the zoo is that its financials are "very vague and unclear and have changed over time," he said during a council work session on Oct. 22.
"This is a mean by which to make certain that all the financial accounting is in proper perspective," he added.
Blaine told the council the short-term audit would take approximately three to four weeks. With a unanimous vote of 5-0, the council hired firm Bruno & Tervalon LLP to perform the audit for up to $40,000. The firm is based in both New Orleans and Jackson, and characterizes itself as the largest minority-owned firm in the state of Louisiana and second largest in Mississippi. All partners, managers and directors listed on the site seem to be men of color.
Four months after the Jackson Zoo announced it planned to flee to a location near the suburbs, former zoo Executive Director Beth Poff sent a letter to the State Department of Finance and Administration saying she had misused bond money. By August, she resigned.
The City continues to fund the zoo at $990,000 this fiscal year. On Sept. 27, the council voted to move $350,000 from the Department of Human and Cultural Services to pay the Mississippi Department of Finance and Administration for the misused zoo bond money.
The Jackson Zoological Society took over day-to-day operations from the City in 1985. Since Poff's departure, David Wetzel has been acting as interim director over the zoo and as a zookeeper because of staffing issues. Blaine said that at least four companies have responded to the request for proposals to find new management for the zoo. The contract with the zoo society was set to end this fall, but the council extended it until the end of the year while city officials searched for new leadership.
Mayor Chokwe Antar Lumumba said that as the City moves forward, it is important to know where things stand with the zoo, including its finances.
"You just need to know heads or tails where you are," he said.
Email city reporter Ko Bragg at [email protected]. Read more at jfp.ms/zoo.
Support our reporting -- Follow the MFP.