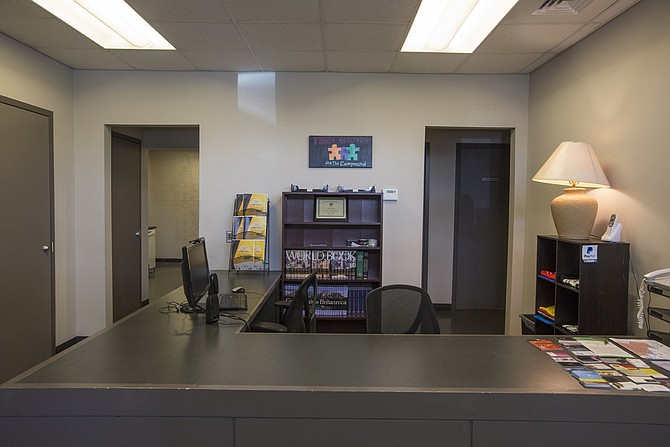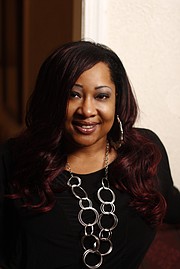 As I reminisce over my years thus far, I'm drawn heavily to conversations I had with Daddy before his transition. Looking back now, I realize that every verbal encounter we shared, particularly after he was diagnosed with cancer (and transported us to New York from Clinton, Miss.), was intentional. It's evident that he was determined to leave me with a lasting impression. He used words that would mean nothing to a 10-year-old but would one day mean the world to a grown woman. One conversation keeps churning in my heart.
"What do you want to be when you grow up?" Daddy asked me. I could tell he was genuinely interested. He wanted to feel me out, see what type of mentality I was developing. I'd never seen my dad work for anyone but himself. He was his own boss, with many employees, so I'm sure my response was concerning.
"I want to be a secretary, Daddy," I proudly proclaimed. You see, I fancied a secretary as a powerful businesswoman who dressed in the finest garbs, carried a briefcase, and was the first person everyone saw or spoke to in the office. As a chubby kid, I struggled with self-love. I couldn't even really see my future, but I knew it was important. Based on what I'd seen so far, I reckoned that a secretary was a smart woman that demanded attention. I wanted to own the confidence that would require.
I didn't expect my father's response.
"Why?" He asked. "... Why would you want to work for someone else when you can be your own boss? You can have your own secretary."
His voice haunted me almost daily during my 15-year tenure in state government. I heard it every time I created a letter and passed it off to someone else to sign. I felt it when I had to call someone when I was sick or had to get approval to use my earned personal time for a day off. It echoed when I had bright ideas that others took credit for or overlooked.
My middle name, Folayan, means "to walk with dignity." But each minute of the day I spent working in a system I didn't believe in, lending my power there, my dignity was compromised. It was no less than a slow death for me. I understand that it works for many, but Howard Spencer didn't raise his child to operate in that system, or any other system that didn't embrace my voice or acknowledge my people. I had to leave and create my own lane if I wanted to live up to his legacy and build my own.
It's been a year since I regained control of my destiny by opening the creative, collective, computer co-op, the Kundi Compound. While it certainly won't make me rich, and I don't wear business suits every day, I do sign my name to my own letters. I do control my time. I do get to explore my own bright ideas. Most importantly, I do the work that feeds my soul without having to run it by someone first.
For the first time since Daddy transitioned, I can see something that would make him proud. I realize that for 30 years, this is what I've been aching to accomplish. Regardless of where the journey leads, this feeling is immeasurable. Every daughter wants to make her daddy proud, right?
My 10-year-old self finally understands what Daddy must have been feeling when I couldn't see the value in ownership and the power in community contribution. But now I see. I vow to continue the work we've started at Kundi Compound. I am thankful to have the opportunity to do the work and be the voice for those who are being silenced.
The Kundi Compound's (256 E. Fortification St.) anniversary reception is Friday, May 4, at 11:30 a.m. The event is free and open to the public. Funmi "Queen" Franklin is a word lover, poet, a truth-yeller and community activist.
More stories by this author
Support our reporting -- Follow the MFP.