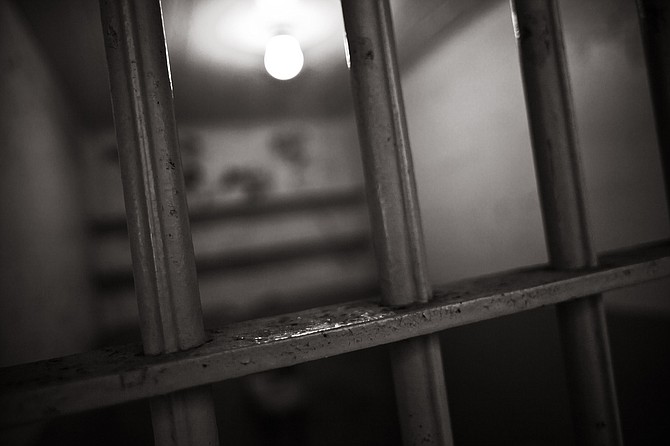 There are two sides to the proverbial Project EJECT coin: what the public hears and what actually happens. In December, Trump-appointed U.S. Attorney Mike Hurst announced the initiative and the meaning behind his acronym: Empower Jackson Expel Crime Together. Since then, Jacksonians either get minimal information, or public officials have just been wrong.
Hurst frames Project EJECT as a violent-crime fixer. He promises safer streets by sending Jacksonians who qualify for federal charges to faraway federal prisons, revoking their bond and parole.
The U.S. attorney cannot deny bond or parole himself and admitted later there is no parole in the federal system, and hasn't been since the Sentencing Reform Act of 1984. He also cites Operation Ceasefire as a model for EJECT, but was not clear on what it actually involves. Not to mention, its primary designer is clear that EJECT is very different from the Ceasefire approach.
When Hurst announced the project, he alluded to some of the most heinous gun crimes committed in Jackson in the last few years: the Kingston Frazier case and the ambushed woman shot at a red light last summer. But those suspects are charged in those crimes, and in reality, this project has targeted felons in possession of a firearm for almost half the cases as of Feb. 26.
Then there are our local officials. Mayor Chokwe A. Lumumba claims the City is not involved with EJECT, although Jacksonians' tax-funded police department has been a named participant in this initiative since former Police Chief Lee Vance helped announce it. Interim Chief Anthony Moore, is tight-lipped on it. And DA Robert Smith is facing his own gun-related felony.
Lumumba also said EJECT is the same program former U.S. Attorney Greg Davis implemented under President Obama. That is not precise, either, nor does Hurst's approach include the preventive measures that Davis embraced. Project EJECT is a City initiative as long as JPD helps implement it. It's that simple.
Support our reporting -- Follow the MFP.