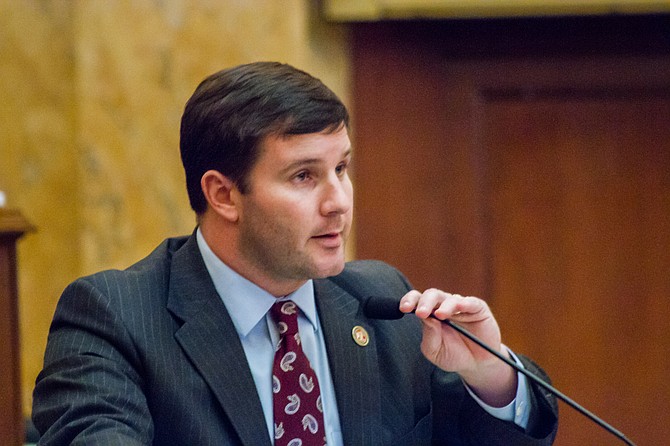 JACKSON — The Mississippi House of Representatives wants young people to stay in Mississippi. It unanimously passed a measure Wednesday to offer tax breaks to recent college graduates who stay in Mississippi and work in the state, immediately after graduation from a four-year college or university.
Rep. Trey Lamar, R-Senatobia, presented House Bill 1550 on Wednesday, explaining that the measure provides a three-year income-tax exemption for recent graduates who are Mississippi residents. The bill allows two additional years of the exemption for graduates who buy residential or commercial property in the state, start a business, and hire employees and teachers.
"We are hoping this will entice people, our best and brightest, to stay here or those that go to college out of state to come back and live here," Lamar said.
The bill specifies that graduates must be Mississippi residents, but they can attend out-of-state universities and return home to receive the tax credit. The legislation only includes students who receive a baccalaureate or post-graduate degree, not associate's degrees offered at community colleges.
Democrats and Republicans expressed support for the measure. Lamar clarified that the five-year exemption for graduates who start businesses must hire employees that complete federal tax forms, not self-employed individuals.
Rep. David Baria, D-Bay St. Louis, applauded Lamar's bill.
"We have been failing to address (this) as a matter of public policy so I am really happy that we have an idea here that might help with this brain drain issue," Baria said. He noted that the issue is personal as he has two daughters in college, who he hopes will stay in the state after they graduate.
Baria asked how much the legislation would cost the state. Lamar said there is a $100-million cap in the bill for the amount of deductions that taxpayers can claim. He estimated that the bill would likely cost the state around $5 million.
"My personal opinion is that it's negligible because most recent college graduates haven't been paying income tax, or most of them (have) been in school (and) aren't paying income tax, so I don't think it's going to be a hit to the general fund," Baria said. The legislation would hopefully encourage people to put roots down, start a family and ultimately increase long-term economic growth in the state.
Lamar did say that the cap does pose some logistical problems, and the measure will have to come back before the House because there is a reverse-repealer in the bill, meaning that senators and representatives will have to conference over the bill before it is finalized.
The House passed the measure unanimously, by a vote of 118-0. The bill now goes to the Senate for consideration.
Email state reporter Arielle Dreher at [email protected].
More stories by this author
Support our reporting -- Follow the MFP.