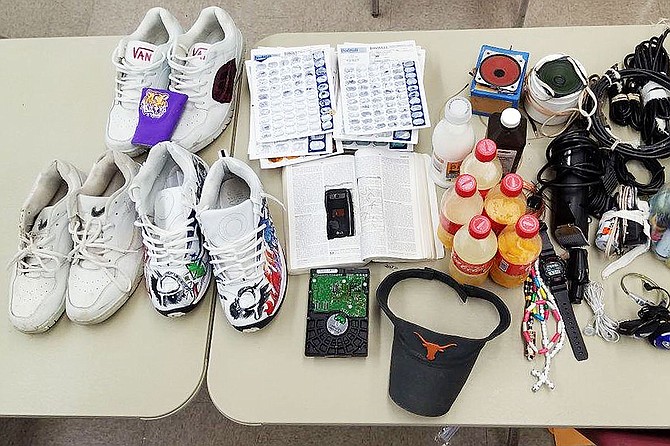 JACKSON — Big House Books, a nonprofit that sends free books by request to inmates, filed a lawsuit against the South Mississippi Correctional Institution this week because inmates there cannot receive books that are donated, the lawsuit says.
"That prison permits inmates to receive books through the mail only if the books have been purchased or if the books are religious. Inmates are not permitted to receive free, non-religious books by mail," the complaint says.
"... The only way to receive secular books through the mail is if the prisoner, family member, or other sender pays for them."
The Mississippi Center for Justice filed the lawsuit in federal court, alleging that the policy to allow inmates to have some books but not donated ones, violates inmates' First and 14th Amendment rights. The complaints asks the court to issue an injunction against the Mississippi Department of Corrections policy cited to inmates about why they cannot receive books from Big House Books.
Two inmates, Charles Owens and Jess Green, at SMCI were told that they could not receive free books from Big House Books due to a certain MDOC policy. Even after filing complaints and formal remedy forms, both Owens and Green were told they could not receive free books unless they were religious.
"The restriction discriminates against inmates like Mr. Owens and Mr. Green who sometimes wish to read donated, non-religious books," the lawsuit says. "The restriction discriminates on the basis of religious content and limits prisoners' access to donated, non-religious books without any justification."
Beth Orlansky, advocacy director at the Mississippi Center for Justice, said that there are similar problems with inmates receiving books from Big House Books at Parchman, too. She said her organization wrote a letter to MDOC asking for the rationale behind the policy change.
"We got a very unsatisfactory answer that didn't really give a good explanation," Orlansky said, leading to the center's decision to file the lawsuit.
MDOC does not comment on active litigation, and the department had not filed a response in the court record at press time.
Read more at jfp.ms/prisons. Email state reporter Arielle Dreher at [email protected] and follow her on Twitter at @arielle_amara.
More stories by this author
Support our reporting -- Follow the MFP.