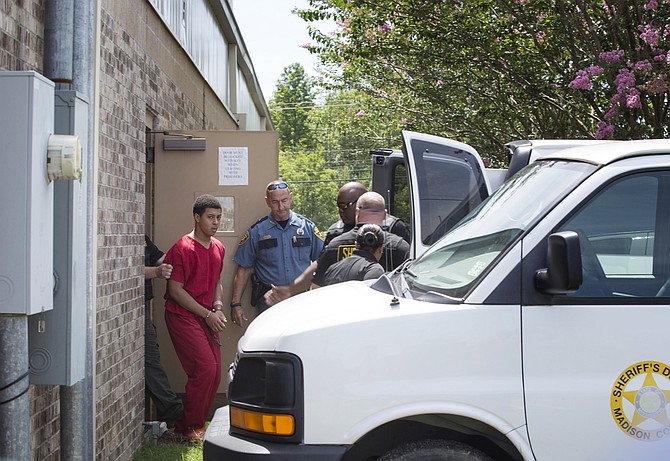 JACKSON — Ebony Archie sat on the fourth row, face red and crying, as Mississippi Bureau Investigator Trent Weeks testified about how her little boy, Kingston Frazier, died on May 18. Weeks recounted statements from three teenagers—Byron McBride, Dwan Wakefield and De'Allen Washington—during their preliminary hearing.
At least two of the teenagers pulled into the Kroger parking lot in a dark-colored Honda Civic, with intentions to sell a $10 sack of marijuana. Weeks indicated that the teens may have hesitated before jumping into the silver Toyota Camry that Frazier's mother had left running, with Frazier sleeping in the backseat, while she ran into the store.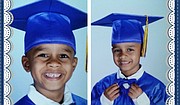 Although it seemed to be a sorrowful day, hope penetrated the eyes and hearts of those who attended the celebration of little Kingston Frazier.
Investigators say that surveillance videos show three young men in the Kroger parking lot near Archie's vehicle. Officials believe that McBride drove off in the silver Toyota first while Wakefield and Washington operated the Honda Civic. Weeks said Wakefield and Washington were seen later at a Wendy's on Northside Drive near Hanging Moss, then a Shell gas station, where they received a call from McBride asking for them to pick him up.
Agent Rusty Clark said Wakefield told him that McBride, who was on Interstate 55, called him while he and Washington sat at the Shell, acknowledging that a child was in the back seat of the vehicle. McBride then told Wakefield that he was "going to off the kid." Wakefield said he told McBride to just "drop the kid off somewhere."
McBride told officials in his original statement that he was not involved. In a later statement, he said that Wakefield told him in the Kroger parking lot about Archie's car that held little Frazier: "Man, you got this. It's right there. Go ahead and take it." McBride confessed to Clark in his third statement that he, in fact, shot the 6-year-old.
At some point during the timeline, officials believe that the teens swapped cars. In one of Wakefield's statements, he mentions that McBride got out of the Camry and got items from the other vehicle. Archie's car was damaged on the rear passenger side, based on Weeks' testimony. He says that the passengers were Wakefield and Washington. The young men's stories change between the first and third statements, causing the timeline to be unclear to date.
During his testimony, Investigator Weeks said gunshot-residue and DNA results are still being processed and that transcripts from the interviews are not yet available.
Judge Bruce McKinley said the purpose of Monday's hearing was to determine if there was probable cause in the base. McKinley decided that, based on evidence, all three teens should face a grand jury.
Washington's attorney, Martin Moore, argues that his client was not with Wakefield and McBride during the incident. Moore says evidence shows only two people in the silver Toyota that night; the attorney argues that Wakefield and McBride were those people. He says that after Wakefield dropped McBride off, he picked up Washington from his brother's house after the murder and kidnapping.
Moore questioned the lead investigator about alleged cell-phone records from the teens, but Weeks was unable to provide any records. Martin said his client does not own a cell phone.
Wakefield's attorneys, Tom Fortner and Valerie Moss, did not share much information with the media.
"I think we're just going to have to wait. I think they're right about having to complete their investigation and get all of their forensic evidence analyzed and so forth, but I think by the time this all settles out, I think it's going to be real clear that Dwan Wakefield is not guilty," Fortner said outside the court building.
Kristy Archie, the cousin of Ebony Archie, spoke on behalf of her family after reliving the tragedy inside the courtroom. "This is an ongoing process for them and the entire family," she said to the media outside the Madison County Justice Court. "Today was just another day that we went through this whole process all over again, and they relived that moment all over again. We just ask everyone to keep them in your prayers and keep praying for the entire family and this whole situation."
"We just want justice for Kingston, and that's all this is all about. It's not about us judging or anything. We just want justice for Kingston and his mom and dad because they are still hurting," she added.
Read more about the case at jfp.ms/kingstonfrazier. Email city reporting intern William Kelly III at [email protected].
More stories by this author
Support our reporting -- Follow the MFP.