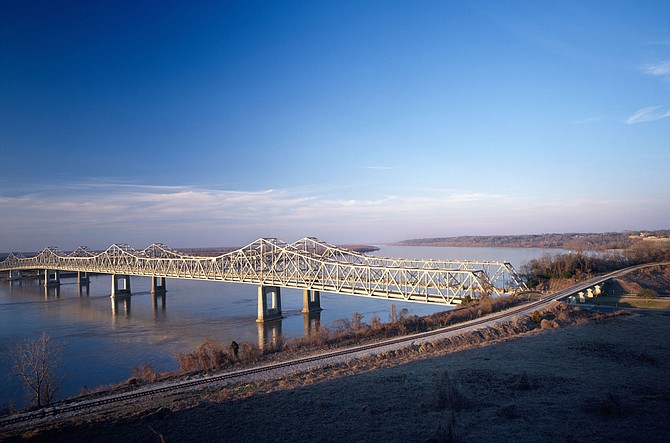 Several conservation groups plan to sue the U.S. Environmental Protection Agency for failing to hold Mississippi and Alabama accountable for violating certain provisions of the Clean Air Act.
In March 2015 the EPA informed Mississippi that its Clean Air Act state plan did not comply with one of the conflict-of-interest rules. Federal law states that a majority of members on the state's Commission on Environmental Quality, which issues air-pollution permits and enforces restrictions, are not allowed to derive any significant portion of their income from companies or people subject to the pollution permits or enforcement orders.
"A part of this (is) to make sure that polluters aren't on the board approving (clean air) permits," Jonathan Evans, a senior attorney at the Center for Biological Diversity, one of the organizations that intends to sue the EPA, told the Jackson Free Press.
The Mississippi Department of Environmental Quality knew its Clean Air Act plan did not fit the federal standards and worked to fix it with 2016 legislation.
Chad LaFontaine, who directs the air division at MDEQ, told the Jackson Free Press that the department worked to comply with the EPA requirements and found that it needed to change state law in order to meet Clean Air Act standards.
The Legislature passed House Bill 116 in the 2016 legislative session. The law requires members to disclose their potential conflicts of interest to other board members as well as recuse his or herself from voting "on any matter related to such conflict of interest."
Beyond getting House Bill 116 passed, LaFontaine said that MDEQ worked to update oyd state implementation plan, and at this point has submitted the papers to the EPA under "draft review" status. MDEQ has to finalize the state plan, once the EPA approves it. For now, LaFontaine said, "it's in their (EPA's) court."
The EPA has two years, by federal law standards, to issue a new plan for states that have failed to comply with the Clean Air Act. For Mississippi's plan, that deadline was April 1, 2017. For Alabama's state plan, the deadline was May 4, 2017.
"May 4, 2017, has come and gone," a letter to EPA Administrator Scott Pruitt from the Center for Biological Diversity, Center for Environmental Health and the Sierra Club says. "Yet the Trump Administration's EPA Administrator, Scott Pruitt, has not issued a federal plan to implement these Clean Air Act's conflict of interest provisions for Mississippi and Alabama. Therefore, Administrator Pruitt is in violation of his Congressional mandated duty."
The letter asks the EPA to contact the organizations within 60 days about compliance.
Email state reporter Arielle Dreher at [email protected] and follow her on Twitter at @arielle_amara.
More stories by this author
Support our reporting -- Follow the MFP.