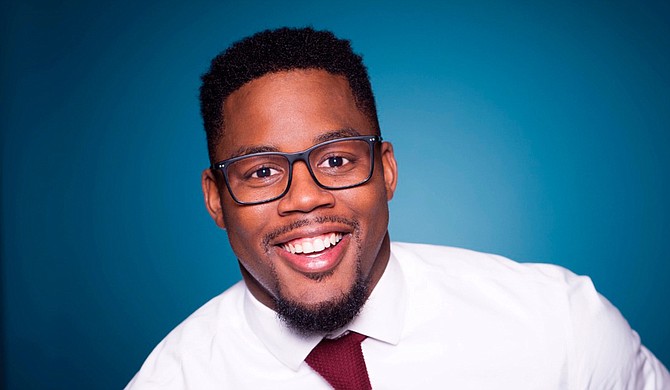 Almost three years ago, Jackson native Frederick Burns decided that the black community needed its own social-media app using the words and phrases popular in the world of Black Twitter, Instagram and Snapchat.
His app CultureSnap debuted June 19, popping with words that speak directly to the African American cultural experience and bringing popular hashtags to life with visuals and color. Users can choose filters quoting trending phrases like "One time for the culture"; "Black Girl Magic" and "Unapologetically Black" on top of pictures and, soon, videos.
The app offers a full-body camera feature with zooming options and photo-editing features such as cropping tools, teeth whitening and more. It also offers filters for the National Pan-Hellenic Council that represents black fraternities and sororities.
Burns, now 26, says CultureSnap is a tool to help acknowledge and represent the "young, millennial, woke culture."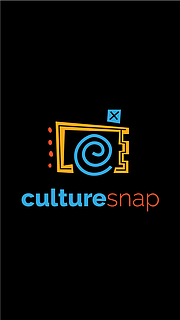 "Give some people some positivity about their culture. Some ways to have fun with it and something great to embrace themselves, embrace who they are and embrace what we say, and the things that we like and conform to," the Jackson State University graduate said in a recent interview in the capital city.
Burns, who was the valedictorian of Wingfield High School in 2009, now works full-time as an iOS software developer for American Airlines. He also manages his own company, RuniT, LLC, where he develops apps.
Before studying computer engineering at Jackson State University, he attended Mississippi State University, where he played football briefly.
The young engineer officially began working on the app about six months ago, fighting through 15 different trial runs before releasing it on June 19. He says CultureSnap has already received nearly 10,000 downloads and many 5-star ratings from consumers.
The app developer credits mentors for his growth, support and success. He was raised in Jackson in a family of 10, and has experienced living in group homes and being homeless. He grew up on Deer Park Street, where 30-year-old Jeremy Jerome Jackson's decapitated head was found in early June.
"I went through a lot to make it to this point," Burns said in the interview. "Everyone knows the end result, but they seldom recognize the process." When he was 15 years old, Burns' aunt, Shirley Burns adopted him, and always provided him with a stable environment.
He considered studying psychology in college to benefit others. One mentor, former Chicago Bears football player Tyrone Keys, encouraged the young athlete at Wingfield High School to pursue engineering instead and introduced him to Carl Ray Furr, an engineer and a senior vice president at Pickering Inc.
"I went through some things in my life. I thought I'd be able to offer people advice," Burns said.
"(Keys) knew at a young age that I used to tear apart my radios, my remote-control cars and make generators. All types of stuff with electronics."
Burns shadowed Furr and discovered his passion for engineering after visiting Mississippi State. During his time as a student at MSU in 2011, Burns participated in an internship with Miller Transporters Inc. in the IT department as a computer technician and met his friend, Christopher Turnage, who was also skilled at app building. Miller Transporters is a petroleum hauling company based in Jackson.
"I seen him do something on his computer, then he opened his phone, and it was on there," Burns said. "I said, "Uh, what did you just do?" That following summer, Burns participated in an internship with C Spire as a software developer. During that internship, he created his first app called HelloWorld.
"Trust me, if you're programming or writing code, that's like learning how to write the letter 'A' in kindergarten," Burns added. The young engineer's imagination sparked and led him to craft more apps.
"I kept going, I kept going, I kept going," said Burns, who now has a home in Dallas.
Then came CultureSnap.
"I use all the social-media platforms, and I noticed that every time we have something that's African American that we want to represent, either we have to make a meme about it, or we have to do a hashtag under our photo."
Burns credits three graphic designers for creating the logo and filters: Cornelius Washington, Reshonda Perryman and Clyde Sims Jr.
"You take your larger idea and apply it to your culture and create something that no one has done before in a market that no one has tapped into," Burns said.
"The evolution of a hashtag."
Email city reporting intern William Kelly III at [email protected].
More stories by this author
Support our reporting -- Follow the MFP.