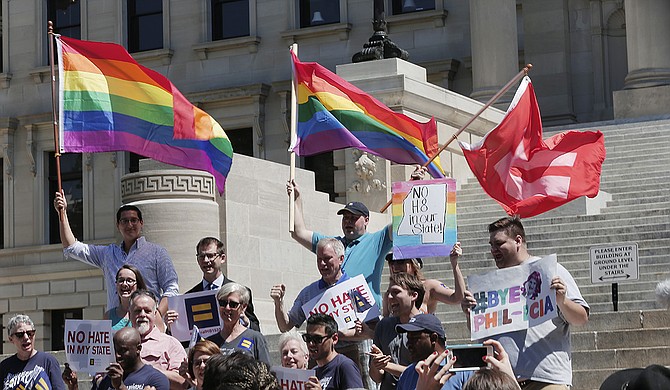 JACKSON — Twelve Mississippians have asked the 5th U.S. Circuit Court of Appeals to re-hear their case against House Bill 1523, now law, in front of all the judges.
A three-judge panel ruled that House Bill 1523 could go into effect in June because it ruled that plaintiffs in the case had not proved injury—that they did not have "standing" yet to bring the case. Attorneys from the Mississippi Center for Justice and Lambda Legal represent the 12 residents who say the law can have negative effects on them.
Fifth Circuit Judge Jerry Smith wrote that previous cases involving an establishment of religion involve a particular item or event that had occurred. "Here, however, there is not a similar item or event to 'encounter,'" Smith wrote.
Lawyers representing the Barber v. Bryant plaintiffs disagree.
"Bestowing exclusive legal privileges on adherents to HB 1523's specified 'sincerely held religious beliefs,' the statute inflicts an Establishment Clause injury," the plaintiffs' July 6 petition says. "(B)y 'send[ing] the ... message to ... non-adherents (like the plaintiffs) 'that they are outsiders, not full members of the political community, and an accompanying message to adherents that they are insiders, favored members of the political community.'"
Plaintiffs also allege that HB 1523 inflicts an Equal Protection Clause injury by "bestowing legal privileges on those who would discriminate against members of the targeted groups."
House Bill 1523 outlines and protects three particular religious beliefs: marriage should be recognized as a union of one man and one woman; sexual relations are reserved for such a marriage; and "male" or "female" refers to an individual's immutable biological sex as determined by anatomy at birth.
Gov. Phil Bryant and John Davis, the executive director of the Department of Human Services, appealed U.S. District Judge Carlton Reeves' injunction, which blocked the bill from becoming law in 2016. It became law automatically when the 5th Circuit overturned Reeves' injunction.
Lawyers for the Barber v. Bryant plaintiffs asked the 5th Circuit to hear their case en banc (in a hearing by the full court), particularly because of the national public interest in the case.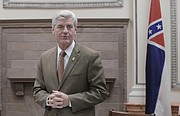 The controversial "Protecting Freedom of Conscience from Religious Discrimination Act" is now state law, after the 5th U.S. Circuit Court of Appeals reversed the 2016 injunction that prevented House Bill 1523 from becoming law last July.
"Whether and under what circumstances those targeted by these measures will have standing to seek to block them from taking effect through Establishment Clause and Equal Protection challenges is a pressing issue that inevitably will recur," the petition says.
"Guidance from the en banc Fifth Circuit will serve the public interest in greater clarity, shared by LGBT people, those who harbor religious objections to them, and lawmakers alike. The importance of this case is further underscored by the thirteen amicus briefs on behalf of more than 175 amici, including Fifth Circuit states Texas and Louisiana, filed on both sides of the issue at the Panel stage."
To read more about House Bill 1523 visit jfp.ms/HB1523. Email state reporter Arielle Dreher at [email protected].
More stories by this author
Support our reporting -- Follow the MFP.