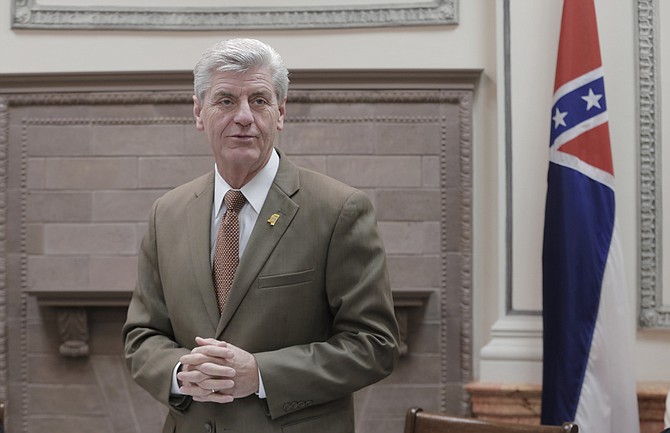 JACKSON — The controversial "Protecting Freedom of Conscience from Religious Discrimination Act" is now state law, after the 5th U.S. Circuit Court of Appeals reversed the 2016 injunction that prevented House Bill 1523 from becoming law last July.
The opinion says that plaintiffs, who were Mississippians from every corner of the state claiming the wide-ranging legislation affected and discriminated against them, did not prove that they had suffered injury-in-fact that would allow a court to deem the law unconstitutional.
"We do not speculate on whether, even with those allegations, the injury would be too attenuated to satisfy the standing requirements. The plaintiffs have not shown an injury-in-fact caused by HB 1523 that would empower the district court or this court to rule on its constitutionality," the opinion says.
The court did not shut down the possibility of further litigation where a plaintiffs could prove that they suffered injury due to the implementation of House Bill 1523, but the Barber v. Bryant case is officially closed.
"We do not foreclose the possibility that a future plaintiff may be able to show clear injury-in-fact that satisfies the 'irreducible constitutional minimum of standing,'" the opinion says. "... [T]he federal courts must withhold judgment unless and until that plaintiff comes forward. The preliminary injunction is REVERSED, and a judgment of dismissal for want of jurisdiction is RENDERED."
The three-judge panel ruled unanimously with an opinion from Circuit Judge Jerry Smith. Jennifer Elrod and Catharina Haynes were the other two judges. Plaintiffs could appeal to the full 5th Circuit to hear the case or appeal to the U.S. Supreme Court. Both Rob McDuff and Roberta Kaplan, lawyers for the plaintiffs in the combined complaint, were out of their offices this morning.
McDuff issued a statement in a press release, however, saying he thinks the Fifth Circuit got it wrong.
"We believe the Fifth Circuit panel is wrong and intend to seek further review, perhaps from the full Fifth Circuit and definitely from the United States Supreme Court," McDuff said in a press statement. "People should not have to live through discrimination in order to challenge this obviously unconstitutional bill. Even though the injunction has been reversed for now, I am pleased that we were able to stop the bill from being implemented thus far. Hopefully, our efforts to seek further review will prevent it from going into effect in the future."
Mississippi College constitutional law professor Matt Steffey said that the Fifth Circuit dismissing the case on standing meant that they found a way to decide the case without addressing the difficult questions. Steffey said the case could probably go to state court, but added, "I am sure this is not over."
Beth Littrell, counsel at Lambda Legal, emphasized in a press release that this ruling is not the "end of the road for us."
"The Court's ruling today is not an endorsement of the law, but a deferment to see the discrimination HB 1523 will cause," she said in a press release. "The court has said that LGBT people must endure more suffering before it believes in the damage that this law causes. If you have experienced discrimination, please contact our help desk and let us know."
House Speaker Philip Gunn, R-Clinton, who authored the original bill, issued a statement today.
"The whole objective was to protect religious freedoms," Gunn said in a statement. "We are pleased to see that is now in effect."
Lt. Gov. Tate Reeves also praised the bill going into effect in a statement, saying "House Bill 1523 simply protected Mississippians from government interference when practicing their deeply held religious beliefs, and I appreciate the Fifth Circuit clearing the path for this law to take effect."
Rob Hill, the Mississippi state director of the Human Rights Campaign, also issued a statement.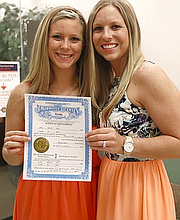 Read the JFP's award-winning coverage of the tough fight for LGBT rights in Mississippi.
"We are deeply disappointed that the actions taken today by the Fifth Circuit Court of Appeals clear the path for the anti-LGBTQ law H.B. 1523 to take effect in Mississippi," he said. "This law—now the most discriminatory, anti-LGBTQ state law in the country—was rooted in hate, it targets the LGBTQ community, and it is a deliberate attempt to undermine marriage equality and the dignity of LGBTQ Mississippians who lawmakers have sworn to serve and protect. We will continue to fight tooth and nail against H.B. 1523 until it no longer threatens our community."
The ACLU of Mississippi will continue their case filed on behalf of Nykolas Alford and Stephen Thomas, executive director Jennifer Riley-Collins said in a press release.
"That case was put on hold until the court of appeals ruled," Riley-Collins said in a press release. "We will continue to proceed on behalf of Nykolas and Stephen to protect them, and other same-sex couples from this harmful and discriminatory law."
"The ACLU of Mississippi will continue to advocate for equal protection for our plaintiffs and the LGBT community in Mississippi. We stand ready to defend those who are harmed by any confrontations as a result of this ruling," the ACLU press release said.
This story will be updated with more information as it becomes available. Read more about HB 1523 and its court battle at jacksonfreepress.com/hb1523. Email state reporter Arielle Dreher at [email protected].
More stories by this author
Support our reporting -- Become a JFP VIP.
The news business has changed dramatically in the past two years, and we need your help more than ever to keep bringing you important stories about Jackson and the Metro. Become a JFP VIP with an annual membership or you can Sign up as a monthly supporter. Thanks for anything you can do to empower our journalism!