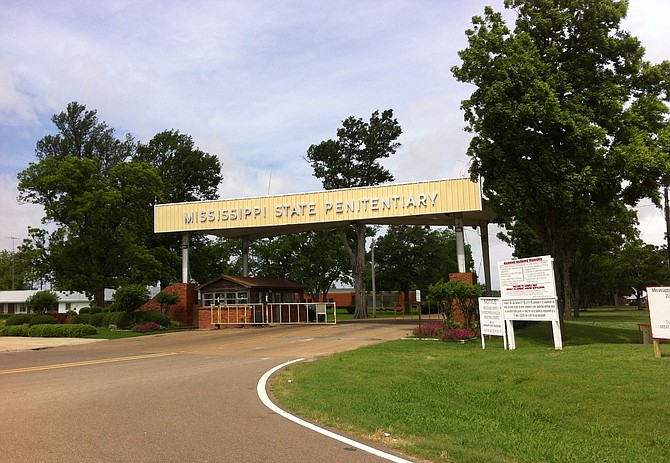 Whether it was due to a "mistake" or a poison pill inserted at the last hour, Gov. Phil Bryant vetoed House Bill 1033 last week after both houses passed the criminal-justice reform measure unanimously. Bryant blamed his veto on a provision to allow inmates convicted of their third felony, under Mississippi's "habitual offender" law, to be eligible for parole after serving 25 percent of the sentence.
The governor vetoed the bill even though it specifically excluded inmates convicted of violent or sex crimes. Mississippi's version of "three-strikes" law requires a judge to order the maximum sentence for third felony or federal crime even if those felonies were nonviolent like drug possession or larceny.
Mississippi's sentencing laws provide no judicial discretion. HB 1033 gave judges a way to give relief to those caught by the three-strikes law, allowing the Parole Board to consider granting parole after the prisoner had served a quarter of their current sentence. Parole eligibility is not a free pass by any means; plenty of inmates are denied each year.
Vetoing HB 1033 is another short-sighted step backward for the state's criminal-justice system. In 2014, the Legislature passed a large criminal-justice reform package, HB 585, to start unwinding decades of bad policy that can actually increase crime and costs to the State due to prison overcrowding.
But since then, it's been one trip-up after another here, even as other states such as Texas invest in more reforms and re-entry programs rather than packing prisons and, thus, increasing the odds of re-offending after inmates get out. The Legislature paid $500,000 for a study that details this cycle. Still, while the state's inmate population was decreasing this time last summer, April is almost back to June 2016 levels with more than 19,000 inmates.
Both parties supported the reforms in HB 1033, including not throwing a person in jail or prison for not paying fines they cannot afford. Before drastic changes, the bill included other reforms from the state's Reentry Council such as not revoking a person's driver's license immediately upon arrest. Several lawmakers have acknowledged the sentencing disparities across the state that contribute to our growing inmate population of prisoners at high risk of re-offending when released.
Mississippi's criminal-justice system is in disarray, from high employee turnover rates to one of the country's highest recidivism rates. HB 1033 was the tip of a massive iceberg of problems that state leaders need to deal with—and while the Legislature did its part, the governor failed Mississippians.
Cuts to state government only exacerbate the problem. The Department of Corrections needs financial support to fund re-entry programs and help rehabilitate those in their custody who need everything from mental-health care to job skills.
The longer leadership ignores this state's incarceration crisis, the larger the disservice to future Mississippians and those who want to get out of prison, get jobs and make a change in their lives, not to mention future victims of crimes that could be prevented through smarter criminal laws.
See jfp.ms/preventingviolence for evidence-based crime-prevention solutions.
Support our reporting -- Follow the MFP.