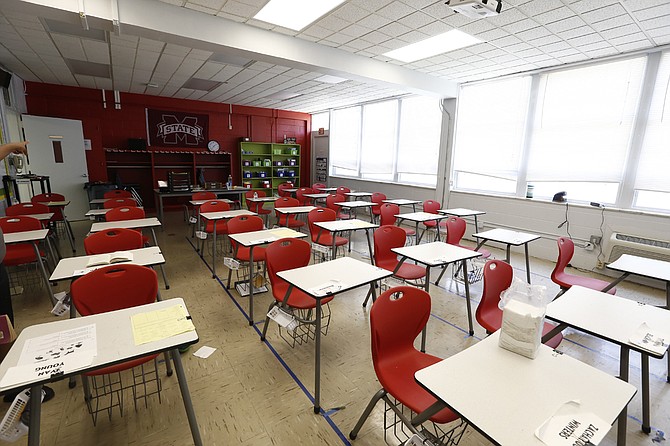 The Third Grade Reading Gate certainly serves a statewide purpose: to weed out and ideally save those kids who never learn how to read. But what if catching them isn't enough? This week, Nick Chiles' story reveals two glaring issues with the Reading Gate program. First, if the Mississippi Department of Education is not going to track the students whom the gate consistently stops, how are educators going to get those children through it at all?
When used properly, data bring about positive change, and if Mississippi wants the program to work, the only way to prove it does is to track numbers and follow up with those children who require the most attention. Lt. Gov. Tate Reeves talked up the state's investment in reading coaches back in 2015 during his re-election. Are those reading coaches in the districts where children have failed the Third Grade Gate test three times? We won't know unless we track that data.
Computerized testing as a method to administer the Third Grade Gate presents a bigger question of the state's education system: Do we care about actual equity and equality across all schools?
In rural and poor parts of the state, where several "failing" districts are located, computer access is a challenge. One teacher told Chiles that if the tests were on paper, her students would likely do much better on them.
Looking at the shortcomings of the Third Grade Gate provides an opportunity for the state to address some of the root causes of what makes a school "fail" in its eyes. Access to technology and the skills necessary to survive the Information Age are not equal in all the state's school districts. Teachers are soliciting donations on websites such as GoFundMe and DonorsChoose for working printers to keep their classrooms moving.
In this state and across the country, children are learning in deeply unequal environments. While catching the third graders who can't read is important, having that third grader take the same test three years in a row is just putting a bandage over a wound that needs surgery. Perhaps some students are failing the Third Grade Gate test because they don't have computers at home to learn on. Perhaps some students are failing the test because their school districts don't have the local tax revenue to pay for enough computers at their school to train students on them all year long. Perhaps these are the same districts that carry the infamous label of "failing districts," admonished for low performance.
If we don't get serious about collecting data and start identifying those districts and schools that need the technological support to even administer tests, let alone train students how to use that technology, we cannot say we seriously believe in equitable education for everyone.
Support our reporting -- Follow the MFP.