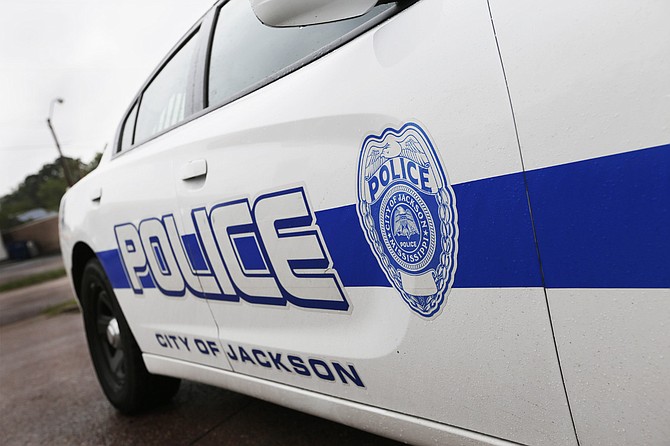 JACKSON — Two lawsuits pending in the Jackson metro area involve racial discrimination, one by a black Madison County officer and another by a white officer against the Jackson Police Department.
Tina Bianchini, a former Jackson Police Department officer, is alleging that the City of Jackson, Chief Lee Vance personally, and unnamed other defendants discriminated against her because she is white.
Bianchini, a white female, alleges in her June 24 complaint that she was fired after a March 26, 2015, domestic-violence incident involving a fellow officer, Aaron Allen.
"JPD officers came to Aaron Allen's home on the morning of March 26, 2015, after Aaron Allen called Lt. Randy Avery, who is African American, on his personal cellular phone and stated that he had a situation at his residence," the complaint states.
After officers took Bianchini to the hospital for injuries, she was booked at the Jackson City Jail and charged with domestic violence. She posted bond, the complaint states, but was held until she was transported to Chief Vance's office where she was handed a prepared resignation letter and asked to sign it or be terminated.
JPD representatives did not return calls by press time.
"After Tina Bianchini was released from jail, she repeatedly went to JPD and attempted to file charges against Aaron Allen, but JPD officers refused to allow her to swear out an affidavit against Aaron Allen," the complaint alleges. "Aaron Allen, however, was subsequently indicted by a Hinds County Grand Jury and charged with aggravated domestic violence. When Aaron Allen was indicted, Police Chief Lee Vance did not terminate him."
Bianchini alleges that her race is the reason she was fired and Allen was not. Allen and Bianchini were in a relationship at the time, but The Clarion-Ledger is reporting that Jackson City Attorney Monica Joiner and Allen were recently engaged and, as a result, Joiner would recuse herself from the case.
Joiner is involved with two lawsuits filed against the City last week. In one of them, a white former deputy city attorney is alleging that the city attorney's office fired her because she is white.
In a separate lawsuit, Robert Gibson, an African American former deputy with the Madison County Sheriff's Department, filed a lawsuit earlier this month for racial discrimination. The complaints said he was fired for questioning practices in the department, including the guidelines for handing out promotions after he was passed over for one in January 2013.
Document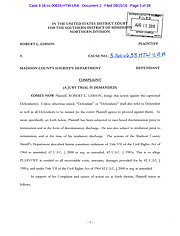 Gibson, the complaint from his lawsuit states, started working with the Madison County Sheriff's Department in February 2011 and applied for a promotion after it was announced in the fall of 2012. He was denied the position a few months later, in January, and after he voiced issues with the practices and policies of the department, the complaint alleges, was terminated in February 2013.
"While Plaintiff maintains that Defendant's methods for granting promotions were discriminatory, his claims are founded in the disparate treatment of Plaintiff when compared to non African Americans," the complaint states.
Gibson alleges in the complaint that he was fired because he voiced concerns over the department's policies.
"Prior to Plaintiff's termination, and within relatively close time, Plaintiff discussed with Lieutenant Mark Sandridge (over the DUI unit) Plaintiff's concerns about racially discriminatory practices that affected both the employees and the community," the complaint states. "Plaintiff complained to Lt. Sandridge about white officers using excessive force and beating black individuals. Plaintiff also complained about the Department setting up roadblocks primarily in the minority neighborhoods."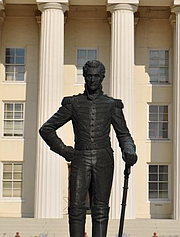 The City of Jackson, and its suburbs, are grappling with multiple sex- and race-discrimination lawsuits.
"Plaintiff personally witnessed offices using excessive force and severely beating a subject along Highway 55 while the suspect was still in handcuffs," the complaint continues. "Plaintiff firmly opposed this mistreatment, and picked up the individual, thereafter put him in a police cruiser."
After discussing the events with Sandridge, the complaint states: "Plaintiff was brought into a meeting with Chief (Jeremy) Williams and Sheriff (Randy) Tucker wherein Plaintiff was informed during the brief communication by Chief Williams that it was understood Plaintiff was not happy at the Sheriff's Department, and was therefore given the option of resignation or to be terminated."
Gibson refused the resignation letter and was subsequently terminated, the complaint alleges.
The Madison County Sheriff's Department, through its press representative Heath Hall, declined comment on the lawsuit Sept. 1.
These complaints each represents only one side of a legal dispute.
Email city reporter Tim Summers, Jr. at [email protected]. Read more about recent lawsuits against the city, and now Madison County, at jfp.ms/citylawsuits.
Support our reporting -- Become a JFP VIP.
The news business has changed dramatically in the past year, and we need your help more than ever to keep bringing you important stories about Jackson and the Metro. Become a JFP VIP with an annual membership or you can Sign up as a monthly supporter. Thanks for anything you can do to empower our journalism!