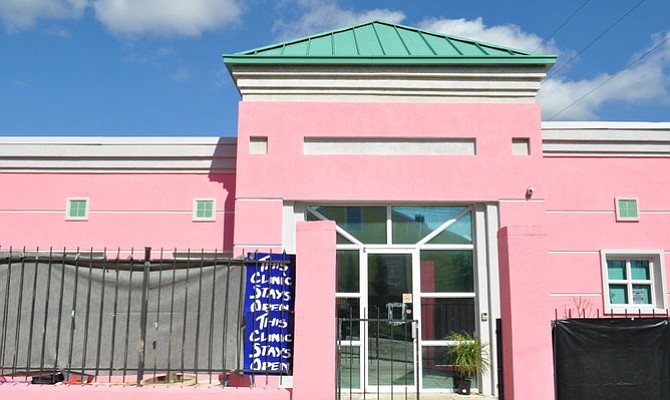 JACKSON — In the Fondren neighborhood, anti-abortion protesters holding hand-made signs often offset the singular pink color of the Jackson Women's Health Organization building, Mississippi's only remaining abortion clinic.
Document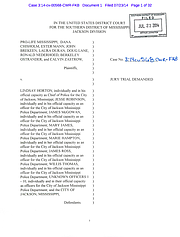 The City of Jackson recently entered into its second consent decree with a group of these protesters over interactions with the Jackson Police Department, alleging that police officers have consistently infringed their First Amendment rights since 1996.
"Six years ago," the 2014 complaint states, "this Court, Honorable William H. Barbour, Jr., presiding, entered a consent decree … against the City of Jackson, its Chief of Police and various officers, because of the Jackson Police Department's pervasive policy of violating the free speech rights of Plaintiff Pro-Life Mississippi and individual pro-life advocates by discriminatory and unconstitutional enforcement of Mississippi statutes."
Pro-Life Mississippi, the group that sued for the new consent decree, has been protesting the clinic since 1996, and alleges incidents of harassment ranging from officers arresting protesters to challenging their right to rest their signs on the sidewalk. The new, and second, consent decree asks for more training for officers, $2,500 in restitution and affirmation from the City of their collective right to protest the clinic in Fondren.
The federal-court consent decree also states that JPD will not interfere with anyone holding signs or "speaking and/or preaching" on the public sidewalks, specifically but not limited to the "public sidewalks and right-of-ways along Fondren Place and State Street." The City also agreed to refrain from interfering with persons sitting on stools or chairs or resting their signs on the sidewalk, situations that resulted in confrontations between police and protesters in the past.
The consent decree will be in place for a year, then the federal court will review it and possibly take further action if the City does not follow agreement.

Email city reporter Tim Summers Jr. at [email protected] Read more about the abortion debate in Mississippi at jfp.ms/abortion.
Support our reporting -- Follow the MFP.