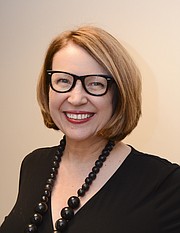 I just picked up a voicemail today from a local man who politely gave his name and then said he has read the Jackson Free Press for years and is "really disgusted at the fact that every time you picked this newspaper up," my editor's notes are always "about a black person, about a black person, about a black person." Caller ID indicated that he was calling from Hazlehurst.
I assume that he might be referring to my column in the current issue, which indeed has an editor's note about the "Trump Effect," including a similar voicemail we got recently in which a white woman left a syrupy-sweet message for one of our black columnists, saying she would buy her a ticket "back to Africa." The current editor's note also talks about a Facebook post I saw that said that neither women nor black people should have the right to vote.
My gentleman caller added that maybe I'm "married to a black man" and that could explain my apparent obsession with writing about black people. Alas, my life partner is quite white, although probably not quite as white as I am because, let's be honest, it's harder to be whiter than I am.
It seems Mr. Hazlehurst is sick and tired of being sick and tired of seeing us talk about so many African Americans. "Enough with all these black people and how we treated them and all that. We need to start writing something positive instead of putting white people down and putting white people down. I really getting get sick of it. I just thought I would pass that on to you."
My caller couldn't help being a tad repetitious. "It makes me sick to continually to see the same old thing about black people, black people, black people," he said again.
No hate intended, he added jovially; indeed, he does enjoy our events coverage, but he just wants to see more about white people, dadgumit, because "we do have white people in Jackson."
Jackson, by the way, is 71 percent black, and I'm quite certain that at least 29 percent of the people we write about are white, probably more. And in fact, most of them are quite good people.
I don't recall, in fact, ever hearing one of those folks tell us to stop writing about black people.
Support our reporting -- Follow the MFP.