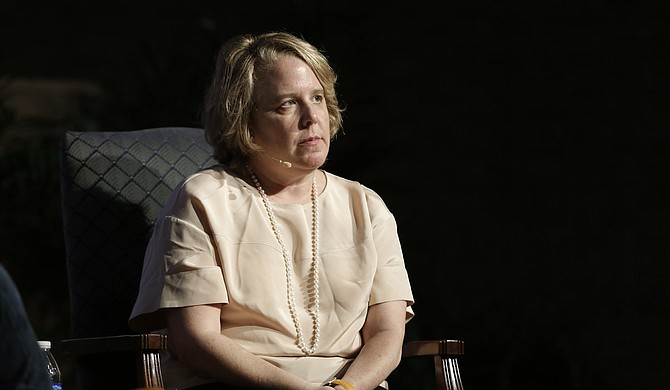 JACKSON — The Campaign for Southern Equality and Roberta Kaplan, the New York-based attorney who won same-sex marriage and adoption cases in Mississippi, have filed a motion to reopen the Campaign for Southern Equality v. Bryant lawsuit, saying that House Bill 1523 violates the constitutional right that plaintiffs won in the case, allowing same-sex marriage couples the right to wed in the state.
"The statute that the State of Mississippi just enacted, HB 1523, clearly violates the fundamental principle of equality before the law," Roberta Kaplan said in a press statement. "It authorizes, even encourages, discrimination against LGBT people in Mississippi re-creating, only months after the Supreme Court clearly held it unconstitutional, another form of second-class citizenship for LGBT Mississippians. State officials cannot circumvent federal court injunctions and evade the Constitution by passing laws that seek to stigmatize LGBT people and segregate them from everyone else."
The effort follows a lawsuit the ACLU filed yesterday against HB 1523 and U.S. Attorney General Loretta Lynch's move against an anti-transgender law in North Carolina.
Kaplan's motion points to the same unconstitutional premises that the ACLU's lawsuit focuses on: the due process and equal protection clauses in the 14th amendment.
"The 14th amendment basically says that every state has to give every person equal protection and due process of law," Kaplan told the Jackson Free Press today.
Kaplan's motion challenges provisions in House Bill 1523 that allow circuit clerk and state workers to recuse themselves from performing their duties due to their religious or moral belief that marriage should be between "one man and one woman." Plaintiffs in the case, two Mississippi couples, want to amend the case's prior injunction in order to make sure there will be no delay for same-sex couples attempting to get a marriage license in the state.
The motion asks U.S. District Judge Carlton Reeves to say that as a result of House Bill 1523, there should be no delay or impediment to any marriage of any gay couple in Mississippi. Additionally, Kaplan said her motion asks that any clerk who seeks to recuse himself or herself from marrying gay couples needs to tell the plaintiffs and the court about it within a week.
The motion also asks that same clerk at the same time to file a plan explaining how and why they think that their recusal will not create any delay or impediment in that county with the clerk. Kaplan's motion asks Judge Reeves to order that a website be created that has the names of all the clerks who have filed recusal notices and that any clerk who attempts to recuse themselves from marrying gay couples cannot marry any couples.
The attorney sent a letter April 25 to Mississippi leaders saying House Bill 1523 might violate the permanent injunction in the case in late April. She gave leaders until May 2 to respond to her request. The letter requested specific documents that the State would file for any person seeking recusal from offering services as prescribed in House Bill 1523 as well as a step-by-step explanation of the state's process for not delaying same-sex marriage licenses or other services when a person recuses themselves from their specific duty.
"Our clients fought very hard to obtain their constitutional rights to get married in the state of Mississippi, and Judge (Carlton) Reeves issued a very clear opinion and injunction allowing them to do so," Kaplan told the Jackson Free Press in late April. "We intend to do whatever it takes to make sure ... nothing in House Bill 1523 will in any way weaken or violate our clients' constitutional rights."
Kaplan's letter was addressed to Gov. Phil Bryant, Attorney General Jim Hood and the state registrar of records, giving them until May 2 to respond "either in whole or in part, so we can be in a position to evaluate whether we will need to seek further relief from the Court."
Kaplan received a letter on May 4 from the Department of Health in response to her letter but said today that the plaintiffs were not satisfied with the state's response and, as a result, filed the motion.
Read more about HB 1523 and the fight for LGBT rights in Mississippi at jfp.ms/lgbt. Email state reporter Arielle Dreher at [email protected].
More stories by this author
Support our reporting -- Follow the MFP.