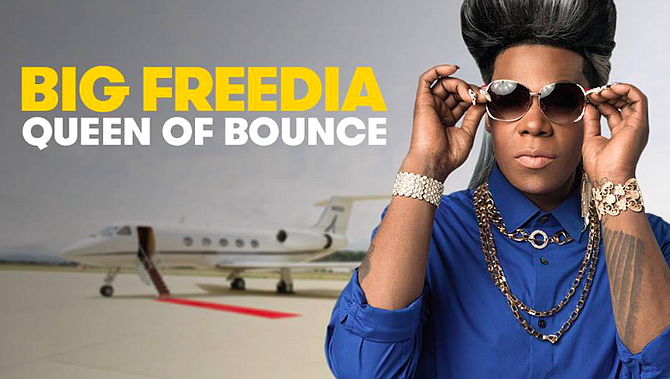 When Hattiesburg, Miss., club owner Ben Shemper got a call from a Mississippi Alcohol Beverage Control investigator, Joey Miles, about his upcoming Big Freedia performance at The Dollar Box Showroom, he was surprised.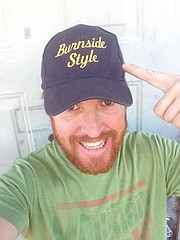 The New Orleans bounce star, who is a prominent member of New Orleans' LGBTQ community, had performed at Shemper's other club in town, Benny's Boom Boom Room, and over at the Thirsty Hippo, various Mississippi festivals, and even in the Mississippi Coast Coliseum in Biloxi with Lil Wayne. Not to mention, Big Freedia plays the Jazz Festival in New Orleans and hosts the "Big Freedia Queen of Bounce" reality show on the Fuse network. And she's even published her own autobiography. That is, Shemper's Dollar Box Showroom performance wouldn't have exactly been her first rodeo, even in Mississippi.
But, Shemper told the Jackson Free Press today, Miles called him between two and three weeks ago to warn him that the Feb. 12 Big Freedia show, if allowed to go on, would be in violation of state law. Miles, Shemper said, had seen a video of the act known for its twerking before he called: "He told me that what he saw on the YouTube video was 'gyrating," and would be in violation of the law." Shemper said that the ABC officer then told him, "We'll show up in full force and fine you," if he went ahead with the show.
Miles did not immediately return a message left on his voicemail today for comment.
The alleged threat infuriated Shemper, who calls himself the "red-headed stepchild" of Hattiesburg, where he grew up. "'It's Footloose' is what I told him when he called me. "But he didn't get the joke. But that's what it is." In the film "Footloose," a small town bans dancing, leading to a dance-revolt by young people.
In fact, Reid Martin, the manager for Big Freedia, told the Jackson Free Press today that he and the artist are discussing doing a "Footloose"-themed show back in Hattiesburg, as soon as they get the controversy worked out with the State and can reschedule the show. Or, he said, they may do two nights in a row, thanks to the publicity.
Martin said the Big Freedia team had hoped to get it sorted out legally before the Feb. 12 show, but that didn't happen in time. Besides, he said, they don't want to do anything to hurt Shemper's business. "The threat that he got would have affected only him," Martin said. "We could have done the show, theoretically, but had it happened, Ben (might) have lost his license. There would have been no harm to our camp. That's not fair to Ben, so he cancelled it."
Shemper said he felt the threat intensely as a business owner. "It reminds me of prohibition," Shemper said today. "My blood pressure went up. Freedia has played my bar, Benny's BOOM BOOM Room before. There wasn't anything risqué; they can shake their asses … they're very limber. It's really unhuman how they dance."
Miles, Shemper said, told him to read the state law that he was enforcing. "When I read the law, I thought, 'not at all,' Shember said. "I thought to myself that if Miley Cyrus can imitate Freedia at the Emmys, and Freedia can play Jazzfest with hundreds of thousands of people, and have a nationally syndicated cable-reality show, why is it OK in the rest of country, but not in Hattiesburg?"
The club owner provided the JFP a copy of the "Title 35 Department of Revenue Part II Alcohol Beverage Control" law that supposedly prohibits Big Freedia's style of performance. The document (see pages 16-17) contains plenty of language about prohibited obscene activity, including a lot of talk about pubic hair, breasts and bestiality. One section regulates: "any live act or performance which appeals primarily to sexually oriented, lustful, prurient, or erotic interest including, but not limited to, the following: erotic dancers; male or female strippers; topless dancers (male or female); dancers where clothes are removed to reveal portions of the body and constituting a strip act or simulation thereof; contests or exhibitions such as wet t-shirt, biggest breast, biggest bulge, body beautiful, best leg, hairiest chest, best tan, best hiney, mud wrestling, tight jeans, and contests or exhibitions involving the use of swim wear, lingerie or similar attire."
Big Freedia's show does not involve stripping, Shemper said, or any of the prohibited activities. In fact, he believes that both he and Big Freedia are being targeted for the wrong reasons. "I'm the only Jew in town," Shemper said, "and Freedia is the only cross-dressing black queen who performs here. It's very Jim Crow." He added, "If it helps, I'm a red-headed stepchild." And he is a stepchild determined to bring a variety of good music to his hometown, whether Big Freedia or Tim Reynolds of the Dave Matthews Band, who plays next Friday, he said.
Martin believes the problem will be worked out with the State of Mississippi very soon. "Our attorney reached out to the folks from the ABC, and I think above the ABC," Martin said. "We are working out what a Freedia show entails; we don't believe it violates any rules of conduct. It has twerking, which is shaking your butt. There are genres of music that don't involve black, gay people where people shake their butt."
The Times-Picayune newspaper in New Orleans reported the cancellation yesterday. When the newspaper contacted Mississippi's ABC for comment, its chief of enforcement, Rusty Hanna, insisted that his office did not cancel the show, that Shemper did. Hanna told the paper that the agency may have told Shemper to be sure to follow ABC's regulations against sexual content and nudity. Hanna told the paper that, by then, he had watched Big Freedia's YouTube videos and "did not see anything that violated our regs."
Shemper, though, insisted that Miles made it clear to him that he had to cancel the show, which he did after alerting Big Freedia. "Everything in that article is true except for the remarks from the ABC," he said today of the Times-Picayune report.
"They have definitely backtracked," Martin said today of the ABC. "The original agent of the ABC, who reached out to Ben ... hadn't seen Freedia's show, just saw it on Youtube." He said that in the emails he's seen back and worth, "essentially the twerking is fine." He said the question came up of whether people in Big Freedia's act remove their clothes. "Insofar that the lead singer of a band might remove his shirt because he's hot in a club, a male singer may remove his shirt, the same way the lead singer of a rock band would," Martin said.
Big Freedia posted on her Facebook page yesterday about the cancellation: "I would just like to apologize to all my fans in Mississippi for my show being cancelled tonight due to the state alcohol beverage control saying that my show violates some law out there when I have came numerous time to perform this is some twerkloose bulllshit (sic) and my team will be taking the necessary legal actions !! Once again I Love y'all Mtown stay strong fight for the Diva !! #bigfreedia #mississippinonsense #twerkloose"
Martin said that Big Freedia is very busy, having just contributed to Beyoncé's song and video, "Formation," and filming a new movie, but wants to come back to Hattiesburg, especially in the wake of the shutdown. "It was so appalling when it happened … and they actually did shut us down. I would have zero problem going to jail a couple days over this, but we're not about to compromise a venue owner's livelihood for the next year over this."
"We'll get it handled," Martin added. "It's not the 1960s, we'll go through the proper channels and not be inditimidated, so our show will go on."
Email Donna Ladd at [email protected] and follow @donnerkay on Twitter.
Support our reporting -- Become a JFP VIP.
The news business has changed dramatically in the past year, and we need your help more than ever to keep bringing you important stories about Jackson and the Metro. Become a JFP VIP with an annual membership or you can Sign up as a monthly supporter. Thanks for anything you can do to empower our journalism!