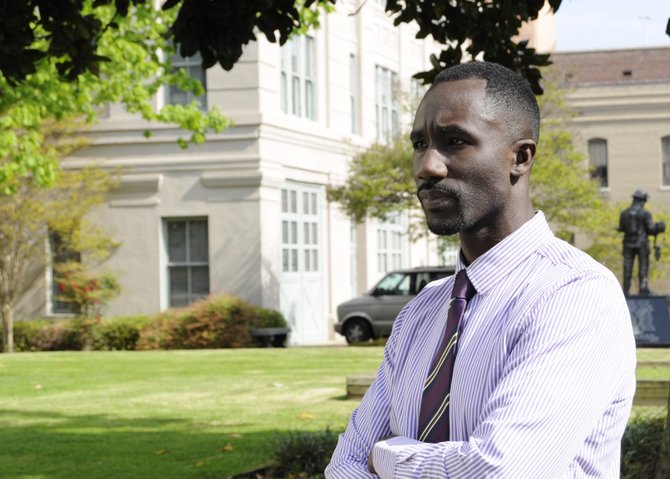 JACKSON — Mayor Tony Yarber's former executive assistant today filed a complaint in federal court accusing him of sex discrimination, sexual harassment and a hostile workplace within City Hall, and of having different work-related sexual liaisons going at the same time.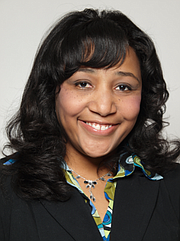 Kimberly V. Bracey, who went to work for Yarber on April 24, 2014, alleges that the mayor, who is married, was also having an affair with Jackson City Attorney Monica Joiner at the same time that she was in a sexual relationship with him. Joiner was her roommate at the time. "Plaintiff did not make Ms. Joiner aware of this relationship as Ms. Joiner was also actively pursuing a sexual relationship (with) Defendant Yarber," the complaint states. Louis H. Watson Jr. of Watson & Norris PLLC is representing Bracey.
The complaint states that Bracey was aware that Yarber was having "numerous sexual relationships with other women during this time."
Bracey states that she believes two other city employees were terminated because they refused the mayor's sexual advances.
Yarber released a statement this afternoon calling Bracey's effort "vicious and scandalous."
"The City of Jackson has been made aware of a vicious and scandalous lawsuit filed by a former disgruntled employee, Kimberly Y. Vaunterice Bracey," the mayor's statement said. "Although the City has not been served with a copy of the complaint and summons, Mayor Tony T. Yarber and the City of Jackson stand ready to vigorously defend against each and every frivolous allegation made by Kimberly Y. Vaunterice Bracey."
City Hall also threatened to fire back legally at Bracey's allegations. "When appropriate, the City of Jackson, Mayor Tony T. Yarber and City personnel will seek all available remedies against Mrs. Bracey and possibly others, for this egregious character assassination and political ploy," the statement said.
During his campaign to fill the seat of the late Mayor Chokwe Lumumba, Yarber was straightforward in an interview with the Jackson Free Press that he had cheated on his wife. Yarber opened up about having been unfaithful to his wife of 12 years, Rosalind, which he wrote about in a book titled "Man Tips: What She Wants You to Know," published in 2012.
"My wife is an amazing lady. She has shown me a level of grace I ain't know somebody could give to somebody else," Yarber said. "We are a team now."
Today's complaint states that Bracey, who had been separated from her husband during that time, reconciled with him in July 2014 and moved back home. She also ended her "consensual relationship" with Yarber, it states. He then assigned other supervisors over her.
Bracey alleges that Yarber then forced her to continue their sexual relationship "by making it clear that she could be terminated if she did not have sex with him." Yarber, she alleges, also asked her "to encourage another female to give Defendant Yarber oral sex in exchange for guaranteed employment." She also heard him say inappropriate sexual remarks about other women, the complaint states.
Document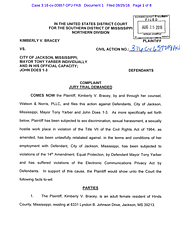 In the complaint, Bracey alleges that Deputy Chief Administrative Officer Marshand Crisler, who is a former Ward 6 city councilman, had arranged a fundraiser in New Orleans where Yarber campaign contributor Mitzi Bickers of Atlanta hosted a dinner at a restaurant. Several staff members were there and then went to a strip club where Bickers paid for everything, Bracey alleges. At one point, Bracey claims, she and another staffer had to watch the door of the room where Yarber and one of the strippers went to be alone.
The complaint also details a visit to Bicker's home in Atlanta for a fundraiser for Yarber and Tyrone Lewis, now the former Hinds County sheriff. Bracey alleges that strippers wearing only body paint greeted them at the door and that the host had arranged a sexual liaison for the mayor.
In early April 2015, the complaint says, Bracey decided to refuse Yarber's advances. Another staffer then threatened to terminate her and accused her of the unauthorized use of city equipment. Then on April 27, 2015, the mayor suddenly fired her, the complaint says. She alleges that city employees "unlawfully accessed" her private Google email to find a flyer for her husband Santore Bracey's 2015 campaign for Hinds County tax collector and accused her of using city equipment to copy it, which she denies, although she admits to using city equipment for her own purposes.
Santore Bracey told the Jackson Free Press last year that he and his wife owned a non-profit, Joyce's Kids. His wife, he said, was "currently doing her dissertation research on the effects of particular health policies on caregivers of children diagnosed with chronic illnesses such as leukemia."
Joyce's Kids' Facebook page indicates that the organization hosted a kickoff fundraiser about a month ago.
In her founder's letter on the Joyce's Kids website, Kimberly Bracey writes that she was born and raised in Jackson and attended public school here. She received a BSM and MPA from Belhaven University and was pursuing a doctorate in public policy and administration from Walden University, as of that writing.
"I have worked in the legal field, municipal, county and state government, nonprofit sector and private sectors for over 20 years," Bracey wrote. "I have also catered and owned my own catering company for twelve years, Cakes by Kim. My research focuses on the Affordable Care Act and single-parent caregivers of Mississippi Children with Leukemia. My research has been presented in Washington, D.C. I am married to former Election Commissioner Santore D. Bracey, and together we have five children- Jhaiyde, Maxwell, Bricelynn, Kyla and Isaiah."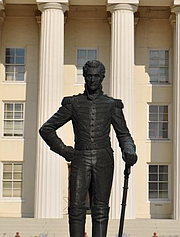 The City of Jackson, and its suburbs, are grappling with multiple sex- and race-discrimination lawsuits.
The Jackson Free Press featured her husband, a singer, in 2006. He graduated from Forest Hill High School in 2000. He was featured in a local newspaper this summer due to a recent illness. That article said that Bracey had resigned her job to work as a full-time caregiver due to his illness.
The Braceys could not be reached for comment today.
Kimberly Bracey's attorney asserts that Yarber, the City and three unnamed employees have violated her federal rights in several ways: the 14th Amendment's Equal Protection Clause by sexually harassing her and by retaliation, as well as violating the Electronic Communications Privacy Act and Storage Communication Act by accessing her private email account without her permission.
The plaintiff is asking for reinstatement or future wages in lieu of reinstatement; back pay; compensatory damages; punitive damages; costs and expenses; and attorney's fees.
Requests for comment from the City Attorney's office were not returned.
This story is developing, and the complaint represents only one side of a legal dispute ...
Support our reporting -- Follow the MFP.