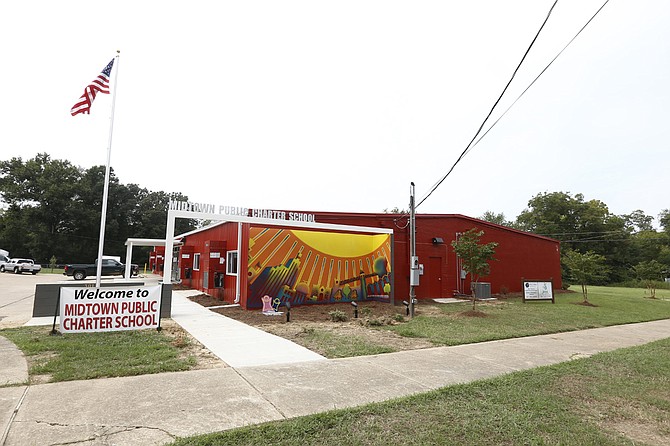 JACKSON — The Mississippi Charter School Authorizer Board helped us factcheck some statements made in interviews about charter schools, including by Forest Thigpen in this issue and in the March 9 interview with Mississippi Association of Educators President Joyce Helmick. Since that interview, the laws governing Mississippi charter schools has changed to allow students attending C, D and F school districts to cross district lines to attend charter schools.
From Forest Thigpen, when asked how the board of directors for charter schools was chosen: "I think there's a provision in the law that requires ... after the first year for parents to be able to elect a board."
That provision is not in the law. MCSAB says each charter school has to have a nonprofit board to hold its contract, and that nonprofit board has a governing board of directors.
Thigpen says it's not true that "there are private companies that own charter schools and are making millions of dollars."
Though Mississippi does not currently allow for-profit charters, other states do. The National Alliance for Public Charter Schools says up to 13 percent of charter schools are for-profit. Some for-profit entities like EdisonLearning Inc. and K12 Inc., Connections Academy, before Pearson PLC bought it in 2011, have earned millions of dollars in profits.
Non-profit operators also bring in millions of dollars, however; The New York Times reported in 2014 that the superintendent of the KIPP Charter Network in New York earns $235,000 a year, and that Success Academy Charter Schools saw millions of dollars in donations from private businesses.
This year, Jackson Public Schools CFO Sharolyn Miller said that, due to the stipulations in the charter law that require the money "attached" to each student to follow them to their charter school, JPS paid the charter schools located in Jackson $565,000 from its local tax base.
Thigpen: "There is no evidence that adding money in failing school districts will cause them not to fail. In fact, almost all of the worst-performing districts are the highest-spending districts. The highest-spending district in Mississippi spends about twice as much as the lowest-spending district, but it's a worse district."
A National Bureau of Economic Research study released this year from economists at University of California-Berkeley and Northwestern University in Chicago suggests that money does actually affect school performance. After courts and legislatures were forced to increase education funding, test scores improved in poorer districts.
As for the relationship between spending and school accountability: SeeTheSpending.org, a site operated by the Mississippi Center for Public Policy, Clay County School District, which it lists as a C-district, spent $20, 501.49 per student in the 2013-2014 school year. Tate County School District spent $7,103.52, and was a B district.
Districts with a higher concentration of special education and students living in poverty can get and spend more money from sources including federal grants, like Title I funds.
Current census data show that the median income for Tate County, Miss., is $42, 902. The median income in Clay County is $32,844.
Helmick also spoke about charter schools when we interviewed her.
Helmick says education laws "do not apply" to charter schools the same way they do public schools. MCSAB says that although charter schools do enjoy flexibility that non-charter public schools don't, charters must form their curriculum around Mississippi's College and Career Readiness standards and that the charter law requires annual academic, financial and organizational review of charter school performance. MCSAB also says charter schools are not exempt from anti-discrimination laws, or other laws put in place to protect children.
Helmick also calls charter schools businesses that get taxpayers' money. MCSAB says each charter school in the state is run by a nonprofit organization. Mississippi law does not allow any for-profit operators. It also doesn't allow any for-profit education service providers.
Sierra Mannie is an education reporting fellow for the Jackson Free Press and The Hechinger Report. Follow her on twitter at @SierraMannie.
For more education news, visit jfp.ms/education.
Support our reporting -- Follow the MFP.