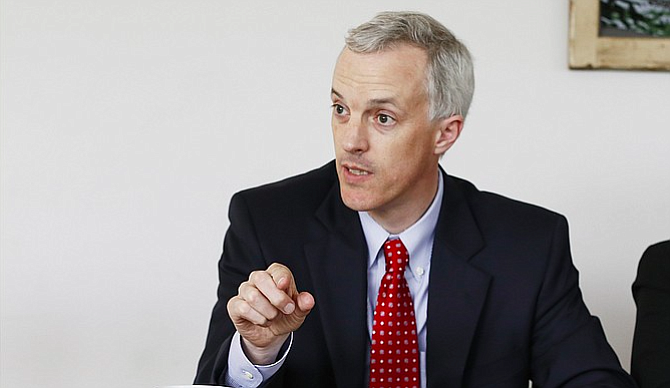 JACKSON — The Jackson airport "takeover" bill is en route to the governor's desk after the Mississippi Senate tabled the motion to reconsider on Senate Bill 2162 this morning.
The House of Representatives amended bill, authored by Sen. Josh Harkins, R-Flowood, making five of the nine commissioners on the bill's proposed new board from the city of Jackson.
When Harkins took up the bill Wednesday morning, he said that five of the commissioners will have "the best interests of Jackson in mind" on the board. The bill gives the City of Jackson and the mayor of Jackson each one commissioner appointee to serve two years and one year, respectively. The governor would appoint two commissioners, and the lieutenant governor would choose one commissioner, all from the City of Jackson and each serving five years.
Sen. John Horhn, D-Jackson, called the bill a "hostile takeover" of the city's airport and said that the governor would have control over the board—not Jackson. The remaining commissioners would be the adjutant general of the Mississippi National Guard and the executive director of the Mississippi Development Authority, both positions that the governor appoints. The Madison and Rankin County Board of Supervisors both get commissioners as well, who will serve for three and four year initial terms.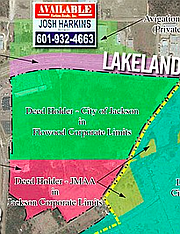 Sen. Josh Harkins owns and lists land near the Jackson Airport. He says it's not a conflict of interest, though.
Sen. David Blount, D-Jackson, said the bill was partially responsible for the "toxic climate" the Senate had experienced in some of the debates during the session. Blount said the bill is not about a lack of inexpensive flights but about commercial land development.
"This bill is about commercial land development controlled by the Jackson Municipal Airport," Blount said.
The motion to reconsider was tabled by a vote of 29-14 and heads to the governor next.
Below is the List of Commissioner Requirements for the new Jackson Metropolitan Area Airport Authority from Senate Bill 2162:
The Jackson Metropolitan Area Airport Authority shall consist of the following nine (9) commissioners:
(a) The Adjutant General of the Mississippi National Guard, or his designee
(b) The Executive Director of the Mississippi Development Authority, or his designee
(c) One (1) commissioner appointed by the Mayor of the City of Jackson appointed for an initial term of one (1) year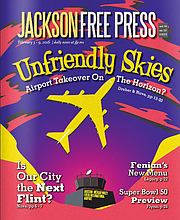 Republican lawmakers from outside the capital city announced in January a plan to take control of the Jackson airport.
(d) One (1) commissioner appointed by the City Council of the City of Jackson appointed for an initial term of two (2) years
(e) One (1) commissioner appointed by the Board of Supervisors of Madison County appointed for an initial term of three (3) years
(f) One (1) commissioner appointed by the Board of Supervisors of Rankin County appointed for an initial term of four (4) years
(g) Two (2) commissioners appointed by the Governor from the City of Jackson appointed for terms of (5) years one of whom shall be the holder of a valid pilot's license or certification issued by the Federal Aviation Administration
(h) One (1) commissioner appointed by the Lieutenant Governor from the City of Jackson appointed for a term of five (5) years
Read more about the airport bill at jfp.ms/airport. Email state reporter Arielle Dreher at [email protected]
More stories by this author