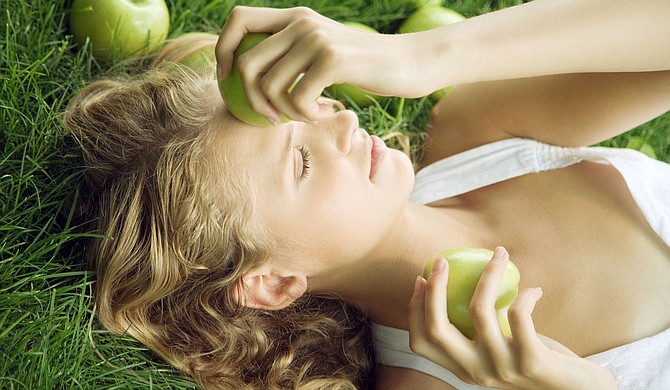 As February comes to a close, I wonder how many people vowed to start the year with a new commitment—to health, to fitness, to self-improvement—and how they've fared so far. I wonder because I'm decidedly not one of them.
While eschewing New Year's resolutions, I decided that rather than start 2015 with a metaphorical clean slate, I'd start it with a literal clean face. I engaged in a little maintenance at Body Anew Medical Spa (113 W. Jackson St., Suite 1A, Ridgeland, 601-605-0452; bodyanew
medicalspa.com), where Dr. William Whitton and his staff keep me fresh-faced and youthful throughout the year. I contemplated a chemical peel—I try to get one every six to eight months or so—because a new year calls for a new layer of skin.
I also determined that 2015 will be the year when I conduct a full-on assessment of my skin and make a plan of action to maintain what's good, fix what's not and prevent signs of aging. Luckily, good genetics (I credit my grandmother), not smoking and using sunscreen like it's part of my job have given me a good starting point. In the January issues of Elle and Harper's Bazaar, I devoured informative articles on cleansers and toners that would supposedly change my life in 2015 and contemplated what products I should try.
Then, I noticed a sign during a stop at Sephora (1000 Highland Colony Parkway, Ridgeland, 601-856-8616, sephora.com) offering a free skin-care class. Expert assistance in determining what I need? I was in.
On the morning of the class, three other gals and I settled in before the store opened for our session with two Sephora beauty consultants and a model. Savannah, the skin-care associate leading the session, recognized me as a store regular, which means that Sephora is my "Cheers," I suppose, and I'm Norm or something.
I suppose there are worse guilty pleasures to have.
Two hours later, I emerged with an arsenal of new products and confidence in how and when to use them. I'd learned a lot, had a good time and thanks to the individual attention during the session, I knew that I walked away with what was right for me and my skin. As fate would have it, that included a daily chemical peel so I would, in fact, start the new year with the new layer of skin I'd intended.
I also decided that it was time for some new nails. I like to give my nails some time without polish to breathe and rest, but sometimes it's fun to go a little glam and feisty. Also, I was hankering for some winter white in my life. The grandmother who blessed me with good skin loved to wear winter white, in clothing and nail polish, so I decided to head to the manicurist in her memory. To put my own spin on it, though, I went with acrylic tips sharpened to a stiletto point.
But why stop at new skin and nails? It was also time—past time, actually—for some new hair as well. Extensions, aka Magic Hair, have changed my life for the better over the past couple of years, and I was due a new set. You may recall, dear readers, that in 2014, I set out to determine if blondes do have more fun. Turns out, they do.
My blonde locks received rave reviews from my fellow, friends, family and even from strangers. More than one random gal has approached me to inquire who does my color, and many acquaintances marvel that I haven't always been blonde. So while I often use a new set of extensions as a chance to try a new hue, for now, I'm sticking with golden locks.
My new skin and I made an appointment with my hair guru, Justin McPherson of William Wallace Salon (2939 Old Canton Road, 601-982-8300), and I prepared to settle in for a day of color and hair application. At the time I wrote this, I was curating a stack of books (including memoirs by Diane von Furstenberg and Bergdorf Goodman's legendary personal shopper Betty Halbreich) and magazines (the new Vogue and Elle, among others) to read for the long process.
Given the fashion bent of my reading material for the extravaganza, I wouldn't be surprised if I determine that next up in 2015, having freshened up my face and hair, it'll be time to turn the attention to wardrobe. New year, new me; no resolution necessary.
More stories by this author
Support our reporting -- Follow the MFP.