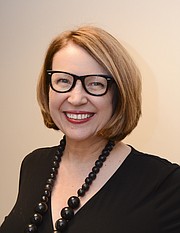 "The stark contrast between Bill Cosby, the public moralist and Bill Cosby, the subject of serious allegations concerning improper (and perhaps criminal) conduct, is a matter as to which the AP—and by extension the public—has a significant interest."
When I first heard that Judge Eduardo C. Robreno had written those words to explain why he released the previously sealed deposition in which Cosby admitted his proclivities toward drugging women to have sex with them, I immediately thought of Frank Melton, our own public moralist who acted like he had all the cures for the ills of young urban America, even as he was setting a terrible example for them—at best.
Robreno released the deposition, which is a game-changer for many of the stubborn defenders of Cosby against all those women who had accused him of rape, precisely because the actor himself had made such a big deal out of admonishing black people to take personal responsibility, pull up their britches, straighten up, do right, blah, blah.
Of course, Cosby immediately became the poster boy for conservative white America because he would dare say the things they wanted to hear said—the scolding of black America for problems with much deeper roots than a wagging finger can fix (and that need help from the finger-waggers, or at least support for education funding).
Meantime, Cosby was buying Quaaludes, and a select membership of white America was apparently helping him cover up his dastardly deeds, in what could be a vast conspiracy, while his fans of all races couldn't believe he could do a bad thing.
I saw something very similar to that drill when I was covering the now-deceased Frank Melton in Jackson, starting with when he was running for office. From the first time I laid eyes on him, I was astonished at how many people believed his shtick, which varied dramatically depending on the group he was speaking to. One day, to black people, he was feeling the people's pain and promising recording studios, and the next, he was ranting that the NAACP was no better than the Ku Klux Klan and blasting baggy pants.
Melton was a master at fooling people by tapping into their thing. He even tried it once with me when we were out on his mobile command center, proudly announcing to me that he was going to stop the gun shows at the Mississippi Fairgrounds. I knew damn well he didn't have the power to stop them—it's a state thing—but it was fun watching him trying to push one of my perceived buttons. I like to say I had a Melton force field I lifted when I was around him.
But here's why Cosby reminds me of Melton: Many young people distrusted him. Some of them even told police that he had molested him as documents I finally got hold of prove. Others believed he was involved in the drug trade; to this day, people ask me for the truth about Melton—and many of the same ones voted him into office for a term as mayor. At the very least, he kept a house full of young men in northeast Jackson with him drunk and running around with loaded guns all the time. That part I witnessed. And that one time, all of them happily busted up a duplex with sledgehammers and the help of select police officers. That part our reporting put him on trial for (and got the young men out of his house once and for all).
I have my beliefs about what all was true about Melton, but I can tell you this: Most of the accusations were really hard to prove. For one, the official accusers were killed in street violence (OK, that part isn't a parallel). But beyond that wrinkle, Melton surrounded himself with the very young people who didn't have credibility if they tried to speak out: young black men. It's a pretty interesting place to exist if you can manage it: Surround yourself with people no one will believe, and then do whatever you want as you say the very things people with power want to hear.
Talk about a public moralist operating with impunity.
You'd think that Bill Cosby's targets would have had more power than Melton's troubled "boys," as he called them, but women of any race have never had credibility when it comes to being raped. It's long been an epidemic even as false accusations have long been the exception, but people of both genders will still jump to believe the accused rapist. If he's powerful and has fashioned himself into someone who can push the right moralist buttons, it's even harder.
This problem isn't the domain of black men, of course, although those two certainly figured out the game of pushing the right white buttons to get their way. Think of the times a white right-winger with vicious anti-gay views has been outed as a liar, sometimes literally such as Republican U.S. Sen. Larry Craig in the airport men's room or disgraced Colorado Springs pastor Ted Haggard and his male prostitute. I often think there's something to the idea that those who doth protest too much have something to hide.
Often, of course, they're not hiding rape or abuse of young people or even cozy relationships with drug dealers; sometimes they turn themselves into public moralizers just to get votes, which I guess gets them power, and they feel good about selling out their own ideals, which has nothing to do with public service. (I'm still pondering that one.)
We've seen this a lot recently with politicians right here in Mississippi. Ever since the U.S. Supreme Court made same-sex marriage legal across the nation, politicians like Gov. Phil Bryant and Lt. Gov. Tate Reeves have expressed outrage, OUTRAGE at the decision, even though not a small number of people think it just might be fake political theater designed to get votes from their base.
But, here's the thing: Real leaders don't do that. Leadership is about standing up and risking being unpopular with some to do the right thing. Bryant's posturing against gay rights is nothing short of disgusting—as if the right for two committed people to marry threatens anything but hatefulness—and to make it worse, he uses vaguely secessionist-era language like "self-governance."
That proves that Bryant thinks his base is too ignorant to know that a state can't "self-govern" someone's individual rights away based on anyone's religious beliefs. That flies in the face of the U.S. Constitution, including its religious freedom clauses.
Likewise, Lt. Gov. Tate Reeves reached into the state's rights bag of tricks when he bemoaned "the overreach of the federal government" in the marriage decisions, leading one to think he probably would have been right out there with Ross Barnett during the Ole Miss crisis. (It didn't help that he was also using the segregationists' favorite outside-agitator rhetoric in defense of the current Mississippi Flag. I mean, ewww.)
The bottom line, as Melton would say, is that public moralism is done way too often for something other than the public good. It can be as cover for criminal acts, sexual or otherwise, and it can be just a cheap way to buy votes from hateful, fearful people. It is long past time to see these charlatans for who they really are and stop enabling them to get away with fake moralizing.
Support our reporting -- Become a JFP VIP.
The news business has changed dramatically in the past year, and we need your help more than ever to keep bringing you important stories about Jackson and the Metro. Become a JFP VIP with an annual membership or you can Sign up as a monthly supporter. Thanks for anything you can do to empower our journalism!