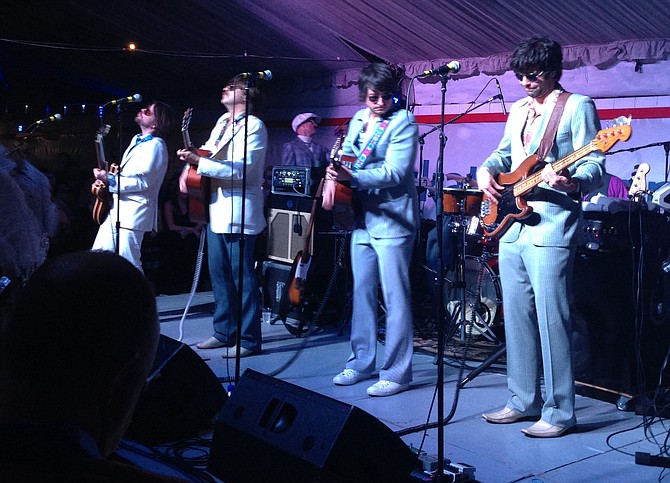 There is no doubt that I love Jackson. But I also love to travel, both because there's so much out there to see in the world, and because having new experiences and getting new ideas is fun. It's also a way to find things that might be fun to bring back here.
People in the restaurant and hospitality industry know this well, which often results in my being jealous of posts on social media by chefs or innkeepers conducting "research" at various hot spots around the country. And it's exciting when they bring their inspiration home and incorporate it into their own endeavors.
Those who work on efforts related to economic development know the importance of traveling to gather ideas and learn from other places as well. Groups such as the Greater Jackson Chamber Partnership and Downtown Jackson Partners organize city visits for interested citizens and leaders within their boards for those folks to see the successes and learn from the challenges faced by communities like Jackson. I've had the pleasure of participating in two of those city visits (to Baton Rouge, La., and Chattanooga, Tenn.) and found them worthwhile in terms of making me think about what could happen here.
Sometimes, though, travel brings an idea that's not so lofty a goal as a culinary innovation, interior design concept or economic development initiative. Over the New Year's holiday, I got to travel to Atlanta (we won't talk about the football game that was the reason for the trip, because, well ... it was not pretty) and had a most excellent time. I also came back with a musical mission.
During the course of our three-night stay, we enjoyed meals at The Optimist, The Luminary and Cooks & Soldiers. I got a great blowout at Heat Lounge, a blow-dry and makeup bar. I shopped at Buckhead Atlanta, a new shopping destination featuring designer boutiques. And ... I totally enjoyed a rocking (literally) New Year's Eve.
A friend traveling to Atlanta for the game and holiday told me about a party at Park Tavern at Piedmont Park featuring a band called the Yacht Rock Revue. A little Internet research later, it seemed like a fun New Year's event, so my fellow and I procured tickets. Little did I know how excited I should be.
After dinner, we headed to the party. From pre-trip investigation, I knew the band played songs from the '70s and '80s, so I donned a vintage suede dress and gold disco-inspired Gucci heels for the occasion, while my date wore leather pants and a velvet blazer. We felt very era appropriate.
Y'all. This band was the. Most. Fun. Jackson area folks are (or should be) familiar with the Molly Ringwalds, who play here fairly regularly. I'd equate this band to them in terms of being a perfect mix of true musical talent, humor and fun. The band plays '70s light rock, so the playlist is heavy on the greatest hits of bands such as Hall & Oates, Steely Dan and Michael McDonald. Its rendition of "PYT" also got a great crowd reaction. Decked out in brightly patterned shiny synthetic shirts, polyester suits and some serious 'staches, they fully commit to making every song their own. The crowd loved it, and we were happily front and center.
The next day, as we lazed around a bit before a New Year's Day brunch at Atlanta restaurant Paces & Vine, we couldn't stop talking about how much fun the Yacht Rock Revue was. We viewed YouTube videos. We scoured their website, and we discovered that they play weddings and receptions, in addition to bars and clubs. We also found out that for 10 years, the band tried to make it as an indie band before a joke (turning the list of songs played in a dentist's waiting room into a playlist) led them to realize that people love '70s light rock. And I decided that this band simply must come to Jackson.
So, here's the point at which I turn this column into a plea. Venue owners and band bookers of the metro, do us all a favor and see if you can get this excellent experience to come here. I really think Jackson has an audience for it. If nothing else, someone out there, please book them for your wedding reception, and I'll come crash it.
That's all to say, I'll continue to travel in the year ahead and look forward to all the adventures and inspiration that will bring. I hope you will, too. Get out there ... and come back with ideas for Jackson.
More stories by this author
Support our reporting -- Follow the MFP.