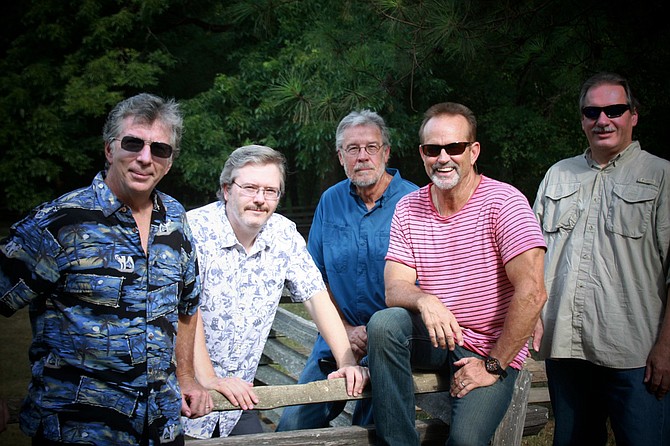 Jackson may not have the size of Nashville or New Orleans, but that doesn't mean the capital city is short on options for live music, including a massive community of cover bands. Since April 2008, Shadz of Grey has taken the stage at countless restaurants, venues and private events, performing classic rock, pop and R&B for audiences in the Jackson metro area and beyond.
The first iteration of the group formed after bassist Ron Smith and vocalist-guitarist Rick Porter teamed up to perform for a cancer benefit and memorial concert. The musicians clicked onstage, and a week later, Porter called to ask when they'd be playing again.
Smith says transitioning into a band came almost innately for them. He had been playing bass since high school, and Porter joined a rock band as a teenager, first playing trumpet, but found his fascination with the guitar increased exponentially.
As the duo continued performing together, lead guitarist Monte Lott, drummer Ken Shaw and keyboardist Richard Smith joined to form the official band. Their first performance as a quintet was at a 2008 Keller Williams Realty function, which Ron says went well enough to spur them on to further gigs. After the first show, drummer Steve Cook joined and played with the band for six years before Bud Burthold took over on drums about a year ago.
Ron's wife, Phyllis, is responsible for pinning the cover band with the Shadz of Grey moniker.
"People think we got our name from the movie 'Fifty Shades of Grey,'" he says. "We're all older guys, and there's so much gray in the band so it just worked."
Ron says their choice of music is what has helped them find a home in the Jackson music scene. The band's expansive set list includes a variety of hits from the 1960s up to the early 2000s, including tracks from Eric Clapton, The Eagles and Delbert McClinton. Porter says he thinks of Shadz of Grey as a dance band; if the people can groove to it, they will play it.
"That tends to draw people because people were looking for music from the '60s, '70s and '80s. So we typically perform at venues that cater to those kinds of crowds like Pelican Cove, the Jackson Yacht Club, Kathryn's and Burgers & Blues."
While Shadz of Grey is no stranger to the local restaurant and bar scene, the band has also performed at countless festivals around the state, including the Muscadine Jubilee in Pelahatchie, WellsFest in Jackson, the Bryam Swinging Bridge Festival and the Great Delta Bear Affair in Rolling Fork, where the band has played for four consecutive years.
"It's always fun when you have a venue, and they keep asking you to come back," Ron says.
Although they don't plan on making the jump to a world tour or signing any record deals, the musicians of Shadz of Grey say they're grateful for the band's longevity and the fans that have been receptive to their sound. Porter says their love for playing music is the real reason they've continued performing for the better part of a decade.
"We've been around in the Jackson music community for a long time, and we've found that it either works or it doesn't work, and a lot of times that's how it starts," he says. "We love what we do. Jackson is a great music town, and it's full of really outstanding musicians. We are very fortunate to have the music scene we do have. If you want to hear good music, it's easy to go out here and do that."
Shadz of Grey performs at 7 p.m., Friday, June 24, at Pelican Cove Grill (3999 Harbor Walk Drive, Ridgeland). For more information, find Shadz of Grey on Facebook.
More stories by this author