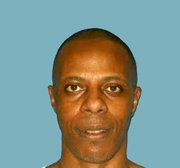 Prosecutors will dismiss capital murder charges against Willie Jerome Manning, 46, for the deaths of two Starkville women in 1993 as Manning continues fighting his conviction in a separate case.
Manning is currently on death row at Parchman for two sets of murders: that of Emmoline Jimmerson and her daughter, Alberta Jordan, as well as Jon Steckler and Tiffany Miller.
Charges against Manning in the Jimmerson and Jordan deaths will be dropped, Oktibbeha County District Attorney Forrest Allgood announced April 21.
In February, the Mississippi Supreme Court granted Manning a new trial on the Jimmerson and Jordan charges.
"The State violated Manning's due-process rights by failing to provide favorable, material evidence," Presiding Justice Michael K. Randolph wrote for the majority.
In the case, a key witness named Kevin Lucious had told police that he saw Manning enter the victims' apartment from his own apartment, but police found the apartment where Lucious claimed to live was vacant at the time of the crime, and the apartment manager did not have him listed as a resident.
In its ruling, the Supreme Court agreed with Manning's lawyers that "there is no question that defense counsel would have had the opportunity to meaningfully impeach Lucious' testimony that he lived in the apartment at the time of the crime and saw Manning enter the victims' apartment."
Manning is also accused in the December 1992 slayings of Mississippi State University students Steckler and Miller. The state wanted a May 7, 2013, execution date for Manning in that case, but the state Supreme Court blocked the execution hours before it was scheduled. Justices didn't explain the action, but Manning had argued that DNA tests would prove him innocent.
Allgood stressed that Manning would remain on death row for his convictions in the Steckler and Miller deaths.
More stories by this author
Support our reporting -- Follow the MFP.