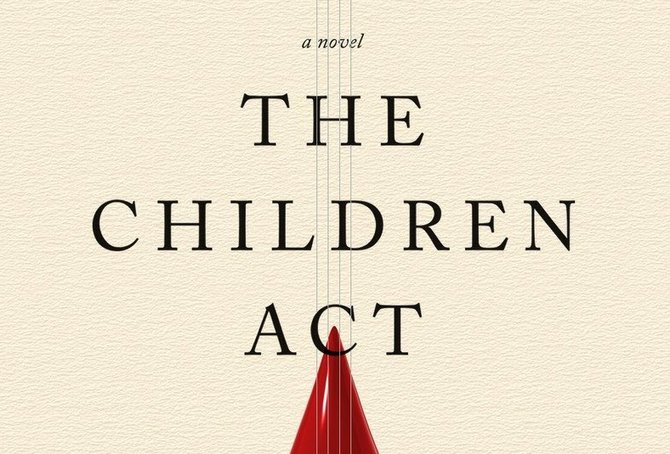 Fall might mean football season to a lot of people, but the conscientious bookworm knows changing leaves mean that your favorite bookstores are changing their shelves. Here are some interesting international and local releases to check out this month.
Ian McEwan's "The Children Act"
(Doubleday Publishing, 2014, $25.00)
Those with a good memory will recognize English novelist Ian McEwan as the scribe behind 2001's "Atonement." His 2014 outing, "The Children Act," tells the story of Fiona Maye, a London family-court judge. She presides over the case of Jehovah's Witness parents who won't consent to an essential blood transfusion for their son. The premise isn't unheard of, but McEwan has a way of elevating his material toward brilliance.
Jim Booth's "Terrapin Scratch"
(Tate Publishing, 2014, $18.99)
Brandon, Miss., author Jim Booth's latest novel places his rough-and-tumble constable, Thomas Jefferson Davis McCall, on the trail of a murderer who winds through Mississippi and Georgia. Adding to the constable's problem, he's about 100 years too late. Booth signs copies of his book from 10 a.m. to noon, Thursday, Sept. 11, at Woodland Hills Baptist Church (3327 Old Canton Road).
Ty A. Patterson's "Southern Jewel: The Elements Within"
(CreateSpace, 2014, $12.99)
The first book from Jackson author Ty A. Patterson wasn't as intentional as some works. After posting her original poems and musings on Facebook for several years, friends convinced her to collect and publish them. The writings in "Southern Jewel" center on themes of female empowerment and self-worth. Patterson's book release party is from 4 p.m. to 7 p.m., Sunday, Sept. 28 at The Room (421 W. Woodrow Wilson Ave.).
Katy Simpson Smith's "The Story of Land And Sea"
(HarperCollins, 2014, $26.99)
It's not often that a debut novel will land with as much of a splash as "The Story of Land And Sea," but it's also not often that a fledgling writer will tackle the tough challenges. Jackson-born scribe Katy Simpson Smith sets her focus on denizens of a coastal North Carolina town near the end of the American Revolution. Filled with rich characters, powerful drama and thrilling turns, Smith's novel is a worthy tribute to one of the country's most turbulent times.
More stories by this author
Support our reporting -- Follow the MFP.