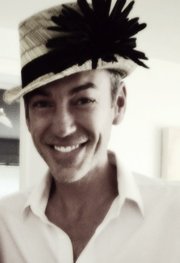 Mississippi Gov. Phil Bryant says he'll "vigorously" defend the state's same-sex marriage ban if Judge Carlton Reeves opens the door for marriage equality in the Hospitality State.
Back in 2004, when "W" was running for re-election and Hawaii seemed poised to grant gays and lesbians the right to get hitched, Republicans saw a chance to rally their base. The threat we queers posed to "traditional marriage" helped drive conservatives to polls in Mississippi. Hence, 86 percent of Mississippi voters approved a ballot initiative to ban same-sex marriage—the highest margin of any state to pass a ban.
Ten years later, our governor stands against the growing acceptance of LGBT Mississippians and gay rights in general. He and his ilk hang on to the attitude with blind devotion. Never mind that Republican millennials don't give two toots about continuing to oppress and marginalize the LGBT community in Mississippi or the unprecedented shift in American views nationwide.
Last summer Human Rights Campaign President Chad Griffin released the results of a bipartisan poll, showing that 58 percent of Mississippians under 30 support marriage equality with 64 percent of Mississippi adults support workplace non-discrimination policies.
The Williams Institute found in 2011 that Mississippi ranks 42nd in the nation for the number of same-sex couples per household, but it leads the nation in the percentage of same-sex couples raising children. The same group announced last week that greater inclusion of lesbian, gay, bisexual, and transgender people in emerging economies is "positively associated with a country's economic development."
Bryant declared 2014 the Year of the Creative Economy, saying the campaign "provides an unmatched opportunity to showcase the people, communities and enterprises that are moving Mississippi's economy forward." In fact, Lance Bass, openly gay, was welcomed home at the Mississippi International Film Festival.
I was there, as was my husband, as "A Mississippi Love Story," which tells our story, screened right before Bass' documentary "Mississippi I Am." The irony that a gay Mississippian was being recognized for his contributions to our creative economy while my marriage is not legal here wasn't wasted on either Justin or myself. When it comes to LGBT Mississippians, we can come home after all—we just have to take our accolades and go back where we came from.
Governor, how would you explain to my father, a hard-working Vietnam War veteran, that you believe his gay son doesn't deserve the rights and protections he fought for? Can you look my client in the eyes and tell her not to worry about the safety and welfare of her transgender daughter in Mississippi, where she isn't protected by anti-discrimination or hate-crime legislation?
What could you say to another client who fears her gay son might not come back to Mississippi after college because he's now enjoying a less oppressive atmosphere of a more progressive state? What about LGBT Mississippians living at or below poverty level, struggling to put food on the table and a roof over their heads while they've been denied affordable health care because you won't expand Medicaid? Yet, you waste taxpayer dollars to defend discriminatory legislation like SB2681.
Everyday LGBT Mississippians pack up their belongings and their families and move away for peace of mind. How can you deny that fostering an oppressive and hateful atmosphere towards the LGBT community forces hard-working taxpayers to seriously question where their pink dollars are spent?
Gov. Bryant, you have the opportunity to inspire Mississippians to move forward. But like the Ross Barnetts of our past, you pander to a shrinking number of Mississippians who would have our LGBT sons and daughters move away, forsaking the claim they have to their beautiful home state and the creative class that continues to make Mississippi so rich.
No, you foolishly stand by that 86-percent you hold so dear, thinking there's safety in numbers. There's not. Ten years ago, roughly 53 percent of Mississippi's registered voters turned out during a presidential election. Of that 53 percent, a majority voted for Amendment One—the ban on same-sex marriage and the recognition of said marriages from other states. So, out of just over 2 million registered voters in 2004, a whopping 45 percent of Mississippians disapproved of "gay marriage."
"Vigorously" defending Mississippi's same-sex marriage ban is akin to the little Dutch boy with his finger in a dyke but, by all means, Governor, please proceed.
Eddie Outlaw is co-owner of the William Wallace Salon in Fondren and spends most of his time trying not to embarrass his sweet Delta mother on eddieoutlaw.com.
More stories by this author
Support our reporting -- Follow the MFP.