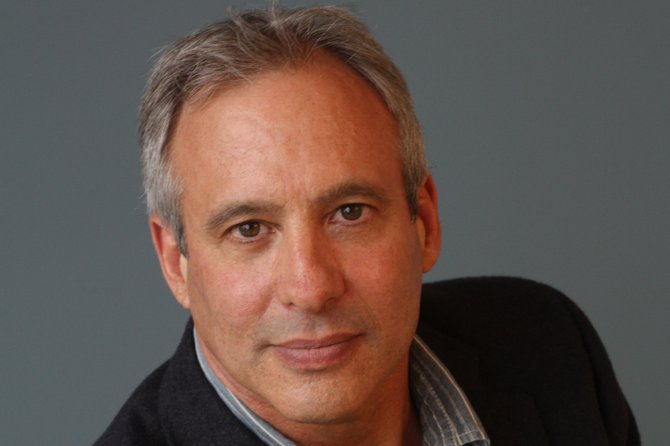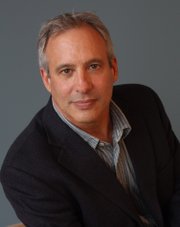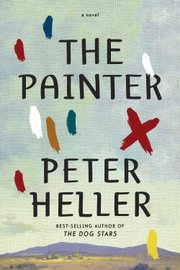 Jim Stegner is a complicated guy.
Stegner, the protagonist in best-selling author Peter Heller's second novel, "The Painter" (Alfred A. Knopf, 2014, $24.95), is a well-recognized artist whose paintings command hefty prices. He's a fly fisherman, homespun philosopher, and lover of poetry and women. But Stegner is also a recovering alcoholic with a hair-trigger temper and a felony record for shooting a man in a bar.
"The Painter" is a tightly drawn thriller. In the opening pages, Stegner, on his way to a favorite fishing spot, stops the brutal beating of a small horse by punching a man in the face. His outraged, uninhibited act of animal justice spirals Stegner's life into a dangerous vortex. He becomes a "person of interest" in two murders and the target of shadowy vigilante stalkers bent on personal, lethal payback.
The irony is palpable as the brutality escalates Stegner's fame and doubles the prices on his paintings.
Readers may want to dislike Stegner. Heller stops short of sentimentalizing him. He's recognizably flawed and almost (but not quite) too multi-faceted, embodying near extremes of raw talent, violence and pain. Stegner's daughter, Alce, is dead, brutally murdered at 15. His grief is internalized and toxic, his love nearly eclipsed with guilt. When he casts a line across the water, Stegner's memories bring Alce back, and he tries to let the pain of icy mountain water and muscle memory anesthetize him. Stegner isolates and insulates himself.
The author's first-person prose flows—often with enough force to elicit a wince or groan—between terror and beauty, blind rage and self-reflection. Stegner is a creator and destroyer. Sometimes, his internal dialog captures the imagination; sometimes, it dances on a thin edge of sanity.
Stegner's paintings define the book's chapters, art executed in record speed with total abandon, his brush in charge—not his brain. The results, punctuated as they are with violence and self-destructive acts, are as surprising to Stegner as they may be to readers. The paintings emerge as unplanned as the artist's life.
As a writer, Heller seems as complex as his character. He's a frequent contributor to National Geographic, Outside and Men's Journal magazines, as well as Bloomberg Businessweek. His expansive love of the outdoors is clear in this novel, perhaps even more so than his first, "The Dog Stars."
"I watched the current, the tailwater rolling out of the bottom of the falls, white and fast and pushing through the little haystacking waves and quieting into the darker water of the pool, the smooth stretch where I could see the pair of ducks drifting, dark against the dark silverblue of the reflected sky. That luminous night that is not yet true night," Heller writes.
Then there's this scene, captured with visceral intensity:
"The mare mews when I approach her. Doesn't move just shakes. She's cut, slashed across the back, a wonder he didn't break her spine ... When I touch her shoulder the quiver and tremor spread outward from the sweatsoaked hide, spread up and back like something seismic. She flinches away from my hand but doesn't step. As if her hooves, small hooves, shiny and black, newly shod, are glued to the dirt. The lead rope hanging from her halter.
"I almost cannot contain—the rage and the tenderness together like a boiling weatherfront. I stand beside her and breathe. The two of us just stand there."
"The Painter" is simply fine and more than a little wondrous. Astute readers will allow the prose to get under their skin and just go with it. Like Stegner paints, don't think, just read. More than once, my mind turned to daydreams and soft memory, only to be jerked back to witness a fish dying, gasping for air, or a bullet shattering a window.
Heller rarely missteps. No character devolves to caricature. His writing is strong and sure, at turns fizzy and sensual, dark and brooding, as filled with love as it is with suspense. This is stuff you'll taste in the back of your throat and feel at your nerves' ends—if you let it.
Peter Heller signs and reads from "The Painter" at Lemuria Books (4506 Office Park Drive, 601-981-4424) June 10, starting at 5 p.m. Lemuria will offer signed copies of the book for sale after that date. Visit peterheller.net for more info.
More like this story
More stories by this author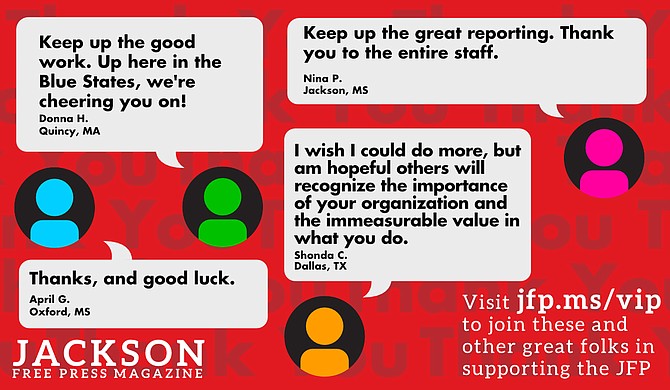 Thanks to all our new JFP VIPs!
COVID-19 has closed down the main sources of the JFP's revenue -- concerts, festivals, fundraisers, restaurants and bars. If everyone reading this article gives $5 or more, we should be able to continue publishing through the crisis. Please pay what you can to keep us reporting and publishing.