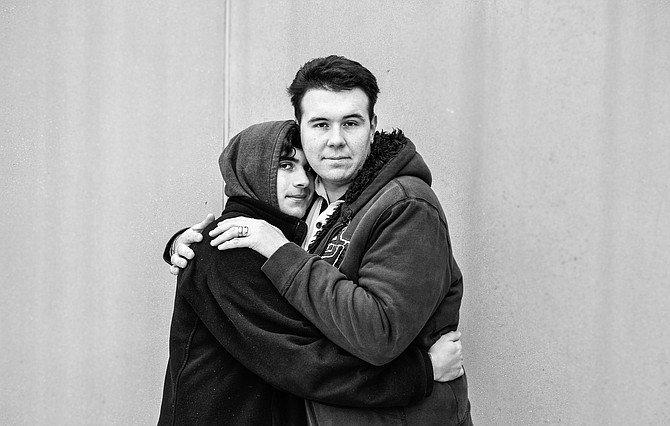 Despite new information about social and economic disparities facing lesbian, gay, bisexual and transgender people in the South, Mississippi continues to make slow, steady progress toward equality.
Last night, the historic north Mississippi town of Holly Springs became the ninth municipality in the state to adopt a resolution "recognizing the dignity and worth of all city residents," namely LGBT people.
"For the city of Holly Springs to attract good citizens, home owners, students, businesses and employees, we need to stay competitive with other communities in Mississippi and throughout the nation. A resolution affirming the city of Holly Springs' commitment to diversity is one step in achieving this goal," said Alderman Timothy Liddy during the meeting.
Rob Hill is the state director of the Human Rights Campaign of Mississippi, which is in the midst of a major campaign called Project One America that aims to change hearts and minds, advance legal protections and build more inclusive institutions for LGBT people. He said the most recent action in Holly Springs is indicative of courage and commitment to "true values of Mississippi."
"This is a clear example of elected officials putting the Golden Rule into action," Hill said through a statement.
The latest LGBT resolution comes on the heels of a sobering report from the Los Angeles-based Williams Institute and Switzerland-based Credit Suisse that finds LGBT people face greater social and economic disparities in the South, along with the Midwest and Mountain West.
Specifically, the report finds that across the South, same-sex couples raising children have a household income nearly $11,000 lower on average than their heterosexual married parent counterparts who are raising children.
In addition, a greater number of new HIV infections among men who have sex with men have come from the South than any other region in the country. Southern LGBTs also have the lowest insurance rates in the country, with nearly 25 percent lacking health insurance compared to 16 percent of the South's non-LGBT population
"In states where legal climates are less supportive of (LGBT) people, social stigma toward them is also higher," said Andrew Flores, the report's co-author. "Social and legal climates are generally intertwined such that supportive laws and social acceptance run hand in hand."
More stories by this author
Support our reporting -- Follow the MFP.