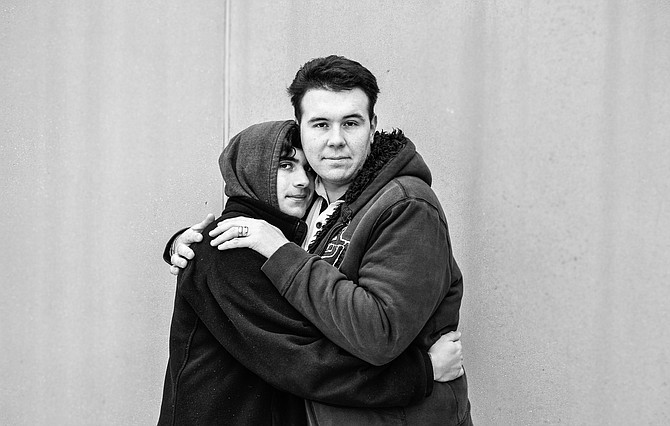 In areas of the nation where judges have struck down same-sex marriage prohibitions, those judges have determined that such bans violate the Constitution's equal protection clause, which requires that laws be applied equally to all citizens.
"The court concludes that Mississippi's same-sex marriage ban deprives same-sex couples and their children of equal dignity under the law. Gay and lesbian citizens cannot be subjected to such second-class citizenship. Mississippi's same-sex marriage ban violates the Due Process and Equal Protection Clauses of the Fourteenth Amendment," U.S. District Judge Carlton Reeves wrote recently in his historic ruling.
Therefore, Reeves reasoned, same-sex couples should be allowed to share in the benefits and burdens, for better or for worse, of marriage. But failure to protect LGBT people extends beyond shutting off the marriage, and a sobering new report sheds light on the economic and social effects of denying lesbian, gay, bisexual and transgender people equal protection under the law.
The report from the Los Angeles-based Williams Institute and Switzerland-based Credit Suisse that finds LGBT people face greater social and economic disparities in the South, along with the Midwest and Mountain West, primarily in states that have not passed laws protecting sexual orientation.
"It's not just that LGBT people in the Midwest and South are poorer because people in those regions tend to be poorer overall. In some cases the economic disadvantages that LGBT people have relative to non-LGBT people markedly increase in these regions. Legal and social differences across the states and regions are likely both the cause and effect of the disparities in economics, education and health," the report's authors wrote.
Sixty-three percent of the LGBT population lives in the Midwest, Mountain and Southern regions of the country and in these areas, blacks and Latinos make up the majority of the LGBT population. Some 900,000 African Americans live in the 21 states that do not protect the rights of LGBT people.
As employment protections are closely tied to economic security and wellbeing, LGBT people in the areas of the nation without protections are more likely to report household incomes $24,000 less than those living in the 21 states where workers are protected on the basis of sexual orientation.
Across the South, same-sex couples raising children have a household income nearly $11,000 lower on average than their different-sex, married parent counterparts who are raising children.
In addition, a greater number of new HIV infections among men who have sex with men have come from the South than any other region in the country. Southern LGBTs also have the lowest insurance rates in the country, with nearly 25 percent lacking health insurance compared to 16 percent of the South's non-LGBT population.
"In states where legal climates are less supportive of LGB(T) people, social stigma toward them is also higher," said Andrew Flores, the report's co-author. "Social and legal climates are generally intertwined such that supportive laws and social acceptance run hand in hand."
Despite these challenges, Mississippi continues to make slow, steady progress toward equality. On Dec. 15, the historic north Mississippi town of Holly Springs became the ninth municipality in the state to adopt a resolution "recognizing the dignity and worth of all city residents," including LGBT people.
"For the city of Holly Springs to attract good citizens, home owners, students, businesses, and employees, we need to stay competitive with other communities in Mississippi and throughout the nation. A resolution affirming the city of Holly Springs' commitment to diversity is one step in achieving this goal," said Alderman Timothy Liddy during the meeting.
Rob Hill, state director of the Human Rights Campaign of Mississippi, which is in the midst of a major campaign called Project One America that aims to change hearts and minds, advance legal protections and build more inclusive institutions for LGBT people, called the most recent action, in Holly Springs, indicative of courage and commitment to "true values of Mississippi," Hill said in a statement.
"This is a clear example of elected officials putting the Golden Rule into action," Hill added.
More stories by this author
Support our reporting -- Follow the MFP.