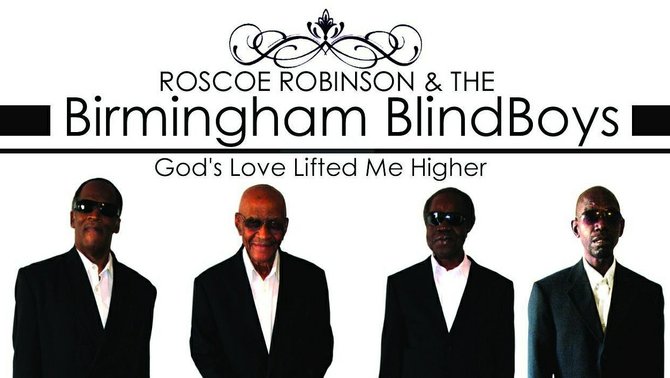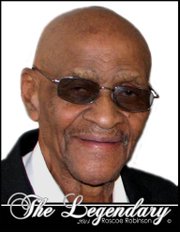 Roscoe Robinson's musical career reads like a one-man history of gospel and R&B. The Birmingham-based singer and songwriter has been a member of multiple legendary gospel groups, recorded R&B hits, and he has made records for many of the south's regional labels.
Despite all his accomplishments, the 85-year-old performer is not yet ready to rest. This month, Robinson is coming to Jackson to promote the debut album of his latest group, the Birmingham Blind Boys.
His new group is a tribute to The Five Blind Boys of Mississippi, the gospel group that Robinson first came to national prominence with during the early 1960s. Although he is not blind, Robinson brought together a group of blind singers from throughout the south for his new group.
"I wanted to put together a blind group for the simple reason (that) when I got my recognition, it was through the Blind Boys of Mississippi," he says. "If it hadn't been for The (Five) Blind Boys of Mississippi, there wouldn't have been no Roscoe Robinson."
A native of Arkansas, Robinson moved to Chicago in the early 1940s with his mother when he was a teenager. He soon got involved in the city's gospel quartet scene, performing with a number of groups and becoming friends with many future stars, including Sam Cooke.
By 1950, Robinson was touring with the Southern Sons, a Mississippi group that had relocated to Chicago. It was one of the first groups to record for Trumpet Records, the Jackson-based label located in a furniture store on Farish Street. The vinyls recorded in the back of the store were the first in Robinson's long career.
Robinson performed with a number of groups throughout the 1950s and joined The Five Blind Boys of Mississippi in late 1959. The Blind Boys began as a student group at Piney Woods School in Rankin County during the 1930s, and the group later went professional. It became a favorite on the gospel circuit, due especially to Archie Brownlee, the group's powerful lead singer. Brownlee was ill when he asked Robinson join the group, grooming the younger singer to be his replacement.
"He encouraged me and gave me pointers in singing and quite a few things," Robinson says.
Brownlee died in early 1960, and Robinson joined the group on a permanent basis. He toured and made a number of recordings with The Five Blind Boys.
After a disagreement with the head of the group's record label left Robinson outside the group, he decided to try singing rhythm and blues.
"(Switching to R&B) was a big change," he says. "My father was a Baptist preacher. It was kind of hard because, in my heart, I didn't want to do it, but I had to make a living."
Robinson recorded several songs and had a summer 1966 hit with "That's Enough," which made it to No. 7 on the R&B chart. He continued to record and perform, but by the late 1960s the hits were harder to come by. He took a job with the legendary Nashville DJ and producer John R., helping to produce other singers.
"Basically, I got my mind off of Roscoe and was making pretty good money working with him," he recalls.
By the early 1970s, Robinson returned to singing gospel as a solo performer. In the early 1980s he joined the other Blind Boys gospel group, The Blind Boys of Alabama. During that time, the group was reaching outside the gospel world and performing for secular audiences.
"We were still praising and serving the Lord, we were just opening up shows for R&B and pop acts," Robinson says.
Robinson has continued to record and perform and is excited about getting his new group out on the road.
"We're going to tour and bring souls into the Kingdom if we can," he says.
A release party for Roscoe Robinson and the Birmingham Blind Boys' debut CD, "God's Love Lifted Me Higher," is from 4-7 p.m. April 28 at the Iron Horse Grill (320 W. Pearl St.). Robinson is expecting several of his Mississippi gospel performer friends to join him at the party. For more information, call 662-347-2869.
More stories by this author
Support our reporting -- Follow the MFP.