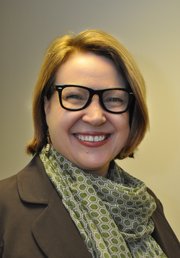 He is a food god in Mississippi.
On my last trip to Oxford a few weeks ago, we were there two nights and visited four different John Currence restaurants. The first night, we met my friend, professor Cynthia Joyce, at The Lamar Lounge for drinks and a veggie burger in a very meat-focused joint.
On the second night, we joined two other journalism professors, Curtis Wilkie and Joe Atkins, for a delicious dinner and war stories in the ironically named Snack Bar (yes, they always have at least one excellent veggie option. And frites, of course).
Then, just because you must, we had a nightcap upstairs at City Grocery on the Square. The next morning, we met our friends Camp Best, Cristen Hemmins and Sean Higgins back at Currence's Big Bad Breakfast, which happens to be next door to Snack Bar in that strip-mall-turned-culinary district. The five of us chatted so much (all good, from race relations and LGBT issues to that-damn-flag) that I barely took time to savor a perfect breakfast, but I still dream about that tomato gravy.
Put simply: John Currence is a chef foodies can love. He is a businessman, and he is a food artist, and he is a vital part of Oxford's, and thus Mississippi's, renaissance as a creative-class destination and place to put down roots and make a difference.
Currence also buried his scimitar into the supporters of SB 2681, the latest wingnut attempt to keep Mississippi known as a hateful place disguised, as always, as a "religious" effort.
Currence, who appropriately tweets at @bigbadchef—and whose Twitter page is wallpapered with "Thou shalt not talk sh#t"—was no more pleased than I and so many Mississippians were when the Legislature passed the bill that many of believe will be tantamount to Jim Crow lows against our LGBT neighbors, employees and loved ones. Pardon Currence's French on this one (as you laugh out loud): "I reserve my right to refuse service to every limp-d#ck homophobe who voted In favor of new Nazissippi law today. F#cking shameful."
OK, not all his tweets on the issue were as saucy (dang it), but he didn't let up, soon tweeting: "Yesterday MS legislature passed Religious Freedom Restoration Act, gives folks right to refuse service to anyone. #segregation." He even took on fellow foodies (or so their Twitter handles indicated): "you obviously have no idea how f#cking Draconian this law is and what its implications are...."
Then after someone excoriated him for his language, adding, "The nastiest hate comes from the left," Currence fired back: "I'm Republican ... and humiliated by my party and my state legislature today. Why don't you look in the mirror. You lashed out 1st." So sayeth the big, bad chef.
Yes, the Mississippi Legislature, and then Gov. Phil Bryant, surrounded by radical-right political leaders from Mississippi and beyond (all white men, mostly of a certain age), used his poison pen to brand our state once again with the tattoo of hate.
Meantime, people like John Currence and so many of you work their fingers to the bone and open businesses and hire people and struggle to change the reputation of our state, improve its tax base and provide needed kindling to our economic development fire—as they fight against us.
Currence should be angry. We all should be cursing what is happening now in the 21st century in our state. Even as we watch our citizenry evolve and young people decide to stay rather than run and so many people work to heal the past's divisions, these fools come along and just rip our wounds open so we all have to start over.
Meantime, the people we love and admire who happen to love someone of their own gender, are used as political pawns who aren't treated as if they are human beings, with equal rights to everyone else. We've seen this before, Mississippi. We've lived through it. We're still dealing with its disastrous effects.
Before the Civil Rights Movement and the feds and other freedom fighters of all races forced Mississippi to change its laws, we "protected" people who wanted to discriminate against others based on their skin tone. We had laws against interracial marriage, claiming that the Bible told us to. We hid behind the idea of "religious freedom" to do anything to people our leaders told us were inferior, and sinful, and ungodly.
Meantime, many "good" people didn't speak out. Maybe they were afraid of boycotts, maybe they were afraid of physical violence, maybe they were afraid of going against the herd. But they didn't speak out. As a result, the haters were able to spread it, using state law and the Bible as an excuse.
It took federal laws to tell Mississippi and other states then that we couldn't use state law as cover to discriminate against people of color. It looks like it'll take federal intervention again to tell these terrible state leaders that what they are doing is wrong.
Meantime, though, it's up to the rest of us to step up—and to speak out (and maybe cuss a little) when the laws are hurting other people, whether or not they apply to us. It's also up to us to point out the hypocrisy of using beautiful spiritual texts, written to get people to love each other, as cover for hate.
Currence did the right thing with those tweets. Sure, he could lose some customers, just as the JFP might because I wrote this. But I suspect he knows as we have learned that doing good business means being willing to speak out against efforts to hurt our customers and our loved ones and our employees. When the JFP started, some people predicted that we couldn't last a year as a progressive newspaper in Mississippi—reporting on abortion rights, supporting LGBT citizens, challenging racism—because businesses wouldn't advertise with us, and their customers would demand it.
Our paper turns 12 this year.
Sure, we've lost an advertiser here and there (including one after a former editor, who was lesbian, wrote an award-winning column about the pain of watching Mississippians vote against allowing her to marry) due to our coverage, and some anonymous yo-yo or another calls for a boycott now and again. But these efforts are predictable and, I believe, doomed to fail precisely because what we do is infused with love of other people, including those who are born different or who make other choices.
I've said it before: We Mississippians have a choice now. It is our moment. We can repeat the past, where we shrug and believe we're powerless against hateful efforts, or we can stand up, speak out and maybe even cuss a little to get our point across. We can even start a Facebook campaign like Mitchell Moore of Campbell's Bakery did to encourage small businesses to put out the welcome mat to LGBT customers.
We must believe in our own power—to change hateful laws and to vote out every single person who tries to keep us mired in a Jim Crow-type world. Stand up, Mississippi. We are better than this. Let's prove it.
Oh, and pass that tomato gravy.
Support our reporting -- Become a JFP VIP.
The news business has changed dramatically in the past year, and we need your help more than ever to keep bringing you important stories about Jackson and the Metro. Become a JFP VIP with an annual membership or you can Sign up as a monthly supporter. Thanks for anything you can do to empower our journalism!