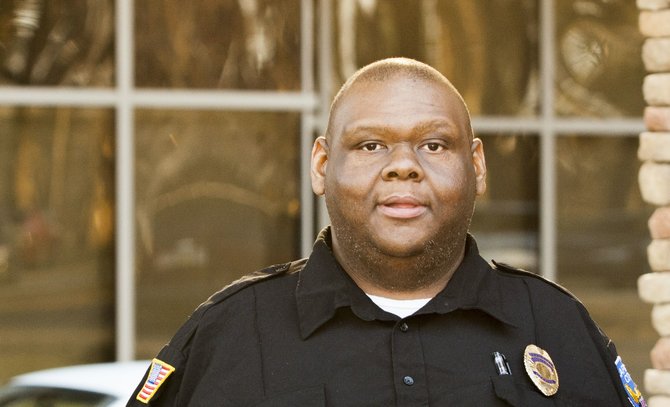 Charles Alexander
Age: 37
Born: Jackson
Education: Jim Hill, 1995; bachelor's in Business Administration from Tougaloo College, 2000
Political Experience: Ran and lost Ward 5 races in 2005 and 2009
Family: Wife, Carla
When Charles Alexander first ran for the Jackson City Council Ward 5 seat in 2005, he was just 29 years old. Two defeats later, Alexander is back on the ballot and hoping the third time will be the charm in his attempt to unseat incumbent Councilman Charles Tillman.
Alexander is a security guard at The Quisenberry Library in Clinton and a substitute teacher in the Jackson Public Schools district. Like Tillman, a long-time school administrator, Alexander has witnessed the struggles and triumphs of JPS first-hand.
The Jackson Free Press met Alexander March 6 at the library where he works to talk about his candidacy. Before this reporter could even begin the Q&A, Alexander made it clear what his top priority is.
"Let's bring Highway 80 back like it was in the '60s, '70s and '80s," Alexander said. Highway 80 has the potential to become a tourist attraction like Gatlinburg Parkway in Gatlinburg, Tenn., or areas of Branson, Mo., he added. Helping make that happen with business and museum incentives would be Alexander's first goal in office.
"It's going to take a person that's going to go out there and talk to these different businesses to bring them into the city," Alexander said.
Despite losing the last two elections for city council, Alexander said there's no rivalry between him and the incumbent.
You said your top focus is the Highway 80 corridor. If you are elected, what is your plan, day one, focusing on that?
My plan, day one, is trying to find different businesses to bring in and relocate. Then, trying to get the infrastructure rebuilt along the Highway 80 corridor. That's a state highway. Go to the state (and) let them know: "You're going to have to come in and help the city bring money in to redo water lines, and to redo infrastructure along the Highway 80 corridor." That's the main thing.
That's something the city has been trying for a long time. The city took over highway maintenance from the state in the '80s because they had the money. Now they don't. Do you have a plan of how you could get the state to actually take back the highways?
That's a hard thing to do. The one thing about it, if you keep bugging somebody about it long enough, they're going to eventually do it. You just can't go down there one time and say, "We need this done." You've got to keep lobbying and letting them know we need this stuff.
There are a lot of senators and representatives in Ward 5 that are down there at the state Capitol. Those are some of the people that should want to bring something within the city of Jackson.
To me, it's like they're not doing anything, either. You've just got to keep pushing. I was reading earlier about (Jackson Rep.) Cecil Brown saying, "You've just got to keep fighting for it. You can't stop." If they say no (and) reject it this time, you've got to just keep fighting for it.
That's one of the ways to bring the infrastructure back in the Highway 80 corridor: keep fighting for it.
Other than improved infrastructure, what kind of incentives would you try to offer to businesses to get them to Highway 80?
One thing is, you've got to give them a tax break. Let's say a 30-year tax break to bring their business within the city of Jackson.
On a broader scale, the city is facing hundred of millions of dollars in infrastructure improvements over the next couple of decades, including water, sewer and streets. What would be your top infrastructure priority, and how would you look to fund the work?
One: Try to get money from the state. Also, you've got to look for other sources. One source is a commuter tax. I know when you say "taxes," a lot of folks scare away from that.
This is the capital city. If you look at other capital cities, the state takes care of them. A commuter tax is one of the things that would improve (the city). If you just get maybe 10 cents for a vehicle coming into the city of Jackson, that's a lot of money when you add up all the cars that come in within the day to and from work.
How do you enforce that?
(You could) set up a toll, maybe along Highway 80, entering from Rankin County into Hinds County. Set up, maybe, a 10-cent toll. Or you could set a tax where people working inside of the city of Jackson, that are living in Madison, Rankin (or) Warren County, maybe once a month take $2 or $5 out of their paycheck.
As a substitute teacher, you're aware JPS faced possibly losing its accreditation last summer. As a councilman, how would you work with JPS to turn that district around?
We've got to get the kids more motivated. Getting them more motivated, you can improve those test scores.
Elementary is a whole different game from middle school and high school. They look like when they reach middle school, the focus in their education kind of falls short. Going in there and getting them motivated where they can pass the subject-area tests and increase the school's (rating).
You also need to find money where kids can have textbooks, have more paper (and) make copies of worksheets and stuff. That's one of the things that you need to do to go in there and improve the school system.
Read more of this interview and comment at www.jfp.ms. Email Jacob D. Fuller at 
[email protected].
More stories by this author
Support our reporting -- Follow the MFP.