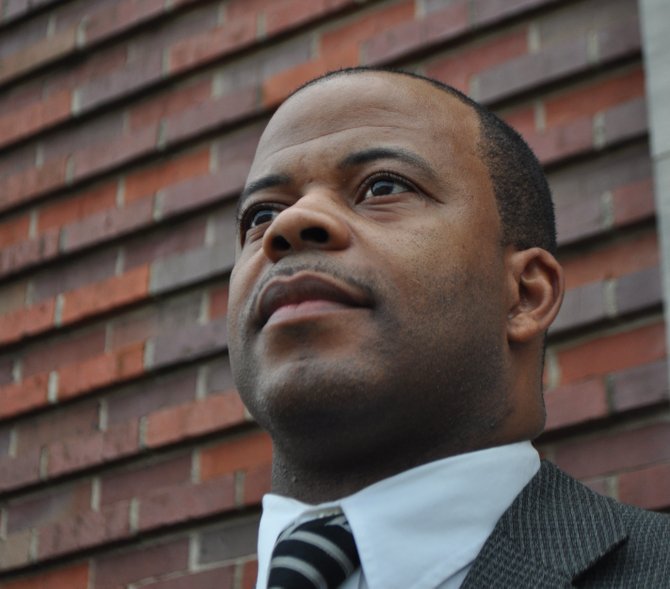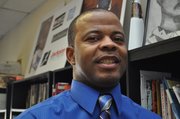 Robert Amos ran for mayor of Jackson in 2009 and for a seat on the Hinds County Board of Supervisors 2011. The 39-year-old jack-of-many-trades is hoping his third campaign will produce a better outcome in April when Jacksonians go the polls again to vote in the mayoral primaries.
A Jackson native, Amos owns Central Mississippi Pharmacy Technician School, located on at the Jackson Enterprise Center on Highway 80, which provides certification for pharmacy techs, as well as medical and dental assistants. Amos previously owned L & R Enterprises, which specialized in background checks for businesses, as well as a carpeting and flooring company. He has worked as a school-attendance officer, a student-finance officer and as an adjunct professor at Jackson State University.
Amos visited the Jackson Free Press office Jan. 23 to talk about the upcoming election and his plans for Jackson.
"I'm an old professor, so I talk a lot," Amos told the JFP.
You ran for mayor in 2009. What did you learn from that campaign that you can take into this one?
First of all, I ran (as an) independent as a strategy. I won't do that again. I'm a Democrat. I've voted Democrat all my life. Back then (in 2009), rumor mill was that everyone was going to run because of things that were going on with our current mayor (Frank Melton). So there was a plethora of people that wanted to run (as Democrats).
Also, the (Barack) Obama (presidential) election generated a lot of electricity around the nation. Everybody wanted to get into politics at that time.
I guess I can't say what about the campaign itself that I learned. Being in business, my eyes are open to other areas of concern. I was, and I still am, a strong advocate of education. I was primarily a strong advocate of education. I pushed education. I pushed our juveniles in the city and their issues.
Being in business, I'm focused on the economy, and I'm focused on jobs. This is what I've been involved in since 2006. It's primarily what I'm going to gear this campaign about: a new vision for the city. (I'm going to) focus on our local economy along with jobs--bringing new jobs in and helping business create new jobs within the city.
How, specifically, do you plan to create jobs here?
Well, a lot of people, a lot of individuals, think our city is dead. They think that we don't have any room for growth. There's a lot of negative vibes out there, but the area you are in, with University Medical Center, Baptist and all these other hospitals and other colleges in this community, they are strong anchors for this city. There are hundreds of thousands of individuals who come into this city every day.
The Fondren area is an ideal market. You've got all kind of folk who come to St. Dominic's and UMMC who travel in this area and individuals who work in these hospitals. This is a great market, because you're going to get business.
What are my plans? Number one, I understand that. That doesn't exclude any segment of the city, but understanding that we are so unique here in the city. We are so different in other parts of the state. Hattiesburg is similar, but it's not as huge as Jackson. We are so unique in that people have to come here.
This is not one of the situations in that I can choose to go to Dogwood (in Flowood), or I can choose to go to Madison. I can choose different areas to shop, (but) people have to come to Jackson (for the hospitals and universities).
I'm not even counting the state capitol. They have to come, but that's people who work there. I'm not talking about that. We have a unique situation where people have to come to our city. Do they have to shop? No. Do they have to buy gas? No. Some of them do, but they don't have to do those things.
The city gives grant money to different businesses for certain reasons. We have to realize our strengths. We have to realize that job training needs to be in the areas of education and health care. If I believe in assisting residents with anything, it's with job training, because you and I have to have education--a license or something of that sort. With job training, we have to assist our anchors in the city. We have to help them employ our residents.
I don't believe that our current leader is doing a great job of recruiting businesses in the area. One of the reasons is there's such a bad perception of crime. We make excuses for why there's not a market for certain businesses in area. There's a market, because you've got hundreds of thousands of individuals who come here, but when there's a perception that it's so unsafe here, they choose to set up outside of the city.
The hundreds of thousands of people who come here, businesses still get that market, they just get it outside of the city. My plans are to create a better correlation--and who am I to say if there's one there or not--between city government and our hospitals and clinics within the city, along with the colleges, public and private, and start to boost our economy by working around those areas that have the greatest influx of who comes in these areas. It's hard for some residents to understand it in certain segments of the city where it's dead, but we have areas of the city that get an influx of traffic.
We have to realize our strong points. We're not Flowood or Dogwood; we're not Madison, but we are unique in our hospitals and our colleges. We get traffic that comes through the city, but our residents have to get work.
If I'm going to give any type of grant, if I'm going to give any type of assistance out, it's for job training.
You mentioned job creation and crime perception. There is a perception of high crime in Jackson. How can we take a more proactive approach to fighting crime in the city?
For years, the research has always said that where there is a lower level of educational achievement in certain segments, (there is more crime). The research is true. I think it's going to take more than just educating the residents.
In my personal opinion, I think there are experienced, capable individuals on the police force. We have to, probably, look at restructuring how crime has been traditionally fought in the city. Number one, you talked about more police. (The city) has been trying to get 500 police (officers). Every time they get close to that number, 30 will quit. It's so hard to get there because the morale on the force is so low. That's not my personal opinion; I've talked to individuals who work on the police force.
The morale on the police department is pretty low, so how does that relate to crime? Individuals not happy about going to work probably don't patrol their patrol beats. A lot can be prevented by being proactive in patrolling your beat. Some communities may see visible police officers shining their lights, or what they are doing now is flashing their blue lights. Patrol is very important in being proactive against preventing crime. The reason that we have a lot of problems is morale is low, and a lot of officers don't want to do their job, and a lot of officers are leaving the city. That's one particular problem.
I'm going back to your original question. I'm trying to figure out the best way I want to answer this.
This is an inner city. We've got to do better in educating our residents. We've got to do better in getting them job skills for employment. We've got to do better. There are too many residents who just possess a high-school diploma or GED or neither. Therefore, there are not enough of those types of jobs available in the city already, so they are out of work. Is that an excuse to commit crime? No. Because many of these individuals committing crimes are dropouts, we've got to do better about our dropout rates, obviously.
How can city government get involved in recidivism rates? How can they get involved with (the fact that) most of the individuals who leave the state penitentiary come back to Hinds County? That's a conversation that a group of individuals probably needs to come together from all segments of the city. I don't think there's one particular answer. I think you need to involve all segments of the city--involve professors at the colleges who do research in this, each and every day, and who have students who do research. There needs to be a collective group of individuals to study what contributes to the crime problems in Jackson. We need to look at it, identify the problems, identify the solutions. We need to identity the solutions.
I believe in research. I can talk about my opinion, but I'm going to believe in research that shows results.
The Environmental Protection Agency has ordered the city do about $400 million worth of water and sewer improvements over the next 20 years. How, as mayor, would you look to fund that without breaking the city's bank or the taxpayers' bank?
I'm not familiar with all of the new details and logistics of the ($90 million) agreement with Siemens. Apparently, it's supposed to alleviate some of that deficit. Otherwise, we've got to bring new revenue in the city. City services are eventually going to suffer. If we've got that many millions of dollars of improvement for water and sewer, that's just one segment of the city. We've got other infrastructure needs -- resurfacing the streets and other things.
There's only one answer to that: We have to bring new revenue in. How do we bring new revenue in? We have to entice new residents to move into the city to increase the tax base. We have to bring in new businesses to the city to increase the tax base. I'm not going to say raise taxes. And I'm definitely not going to say, like our mayor does, that I don't believe in raising taxes, but every time we turn around, he's tacking on the tax on the water bill, meaning (he's) raising taxes. Every time you increase our water bill, it's a tax. You're raising taxes. I'm not going to go out and say that.
As mayor, we're going to have to do a better job at recruiting new businesses in the city, new residents to stay here and increase our revenue sources. That's the only answer. We can't expect the Legislature to help. We're responsible. The city is responsible for raising its own money. We've got to do a better job.
I haven't looked into all the logistics of (the consent decree). That's the kind of problem that will hurt generation after generation after generation of individuals who live in this city.
Recently, the city has invested quite a bit in putting departments into Metrocenter Mall, trying to bring some revitalization there. How important is the Highway 80 corridor, and what should the city's role be in bringing business back there?
(My business is) located on Highway 80. There's a lot of traffic between Pearl and Clinton that travels Highway 80. I see it each and every day.
The traffic is there. Whether residents, or non-residents, feel safe enough to stop and shop on Highway 80, the jury is still out there on that. Relocating city offices to Metrocenter was a great thought. Was it thoroughly researched? Jury is still out on that.
I was there two days ago. I had an opportunity to talk to maybe 10 employees and/or managers of the very limited stores that are there now. My question was to them, 'Because of the new relocation of city government in this complex, has it increased your business?' I know it's a short time since November. I asked they give me a ballpark percentage off the top of their heads. Many of them said 1 or 2 percent. They didn't go past 5 percent.*
Also, I asked how many of the (city) employees eat in the food court. (The answer was) very few. I don't think a thorough job of research was done into that project. If you can't get your own employees to shop there or dine or eat lunch there, who's left?
That goes back to leadership. You have the traffic there. Who is responsible for recruiting and filling the offices over there. You've got some traffic there daily.
I try to periodically go over (to Metrocenter), about once a month, just to see if anything is changing--not because I'm running for mayor, (but) because of business. I've had several thoughts about moving (my business) there. Moving to a vacant building with no traffic won't help me. That's why I go over there to inquire about traffic. More traffic would help for what I do with walk-ins. We don't get walk-ins where we are now. It's enclosed.
The Highway 80 corridor is very important, because there's enough traffic that travels east and west. They're not stopping because they perceive, especially after 5 (p.m.) that it's unsafe. You'll bypass gas stations. You'll bypass food places. You'll bypass small clothing-type places to drive all the way to Clinton, or all the way to Pearl.
The opportunity is right there, because they bypass these areas. The perception is it's unsafe, so individuals won't stop.
The city unveiled their Celebrate Jackson campaign in November. It hired Fahrenheit Creative Group for $98,000 to lead the campaign, which was met with some negative criticism and hasn't really produced anything since the opening event. What is your stance on that campaign, and do you have a marketing strategy for the city?
It's called "To Celebrate Jackson?"
It's called "Celebrate Jackson."
I was just talking with some individuals the other day about wasting $98,000. Under my administration, there is no way under the sun that we would spend $98,000 on such a campaign to market Jackson.
We have certain individuals who get paid salaries to market Jackson that work for the city. I'm been involved in business too long (to do that). (The city) probably rewarded some folks with that $98,000. I can't say for certain, but a budget under my administration, I doubt it would exceed $25,000 to do that.
Number one, we have people who work for the city to do that, and they get paid salaries to do that type of work. That's called wasteful spending. We probably can do an audit on all sorts of line items with the city to find a lot of wasteful spending. That's an example of one.
Looking from the outside in, I don't know how the mayor would justify it. Maybe someone needs to hammer him and get him to justify why he spent that. Obviously, they had to have some approval from somewhere. Why spend $98,000 on an event no one comes to? You get nothing out of it.
I ran for (Hinds County) supervisor. I said the same thing (when) they gave this organization (a contract) for rebranding Hinds County. Where are we with that? You paid somebody to do that.
The bottom line is: Under my administration, I don't think we'd spend more than $25,000. The individual who gets a salary to do that type of work will head and lead that event, bring a budget to me and, obviously, I would have to approve it.
There is no way you're going to justify to me spending $98,000. There's just no way.
You've got to understand the temperament of the city. There are creative ways that don't cost a lot of money that help market the city. And it's definitely not going to cost $98,000.
There has been a movement for several years now, as it has changed, to build a lake around the Pearl River, near downtown. What is your position on the proposal?
I think that proposal has been around a few years now--the Twin Lakes proposal, or something like that?
They've changed the Twin Lakes to One Lake now.
I think it's a novel idea. Obviously, it should bring business and revenue within the city. I think the engineers, if they haven't, should make sure they continue to do research.
It's my understanding that it could create problems down stream, land erosion and things of that nature. I haven't studied that in years, but it's my understanding it may create problems down stream.
If you want to get an endorsement from me about it, let's eliminate some of the possible problems that may be created with this project, but I'm on board for it.
Anything that brings in new revenue for the city itself and doesn't hurt residents by no form or fashion, I'm all for it. The opponents of it, the only thing they argue are the potential problems from the project. As mayor, I'm all on board. I did a little research four or five years ago to go along this subject, but I'm all on board.
We've got to find areas where we can grow, anyway. That's one of them. We don't have many. That's a prime area, because it's close to the Rankin and Hinds County line. You look, you'd have Rankin County (residents) come in and spend money. Hinds County (residents) would spend money. That's a prime area where a lot of traffic would be going.
It's not like we're sticking it in an area where there won't be any results. So I'm all on board.
At this point, how high on the city's priority list should Farish Street be?
It should be very high. I just mentioned that we have to find areas to grow. We have to find areas to bring in new businesses in the areas that are perceived to be safe. You don't want to try to bring business in areas that aren't going to be successful.
Farish Street is an area where a business can be successful, because it's a safe area downtown. It's just a prime area for business. It would be on the top of my list. I understand that the mayor says that (lead Farish Street Group developer) Mr. (David) Watkins has financing issues. When (Farish Street Group) first originated the idea, we were going through a recession at the time.
Quite honestly, back then they may have had issues. I don't know what the issues are today, but Farish Street has to be a top priority, because as mayor, I'm interested in new business generating new revenue, helping create jobs and helping train for jobs. Those are on top of my agenda along with crime, but those go hand-in-hand.
So Farish Street is on the top of my list, because we're talking about revenue and we're talking about jobs. That's what is important. We've got to pay our own bills in this city. That's how I feel about it.
Sometimes we get into asking and bidding on grants, and wanting the Legislature to do all these things, but the bottom line is: You're responsible for yourself. When you understand that, you'll pull your sleeves up and go to work each and every day and find ways to bring revenue to this city.
One thing I know: Mr. Watkins is not going to involve himself in anything that's not successful. Obviously, he's run into some roadblocks, because he didn't invest in a project that's not possibly going to be successful. I would be sure that I am on board to assist in any way that I'm able to.
I said I wasn't going to say anything about the other candidates, but the face of Jackson is going to have to be a little younger. We've got some old ways and some old ideas, and a lot of businesses may not be interested in coming our way. We've got to get out of the old way of thinking. We can't be like an Atlanta or a lot of other cities when we have old ways of thinking. In those cities, 35- to 50-year-olds are running the city. Here, we have an old way of thinking. We need younger leadership.
Voters will have to decide that. Farish Street is prime. Leadership is going to have to change, I think, in order for that project to flourish. City Council says this; (Watkins) says that. Without having a conversation with him, I'm not going to be negative about the project. I'm all on board with Farish Street. Money has been invested in that. We don't need to lose out on that.
How much should the city focus resources on making Jackson a tourist destination?
Tourism is very important, because it goes back to what I believe in: bringing in revenue. To put a ballpark figure on something is something I won't do until I create a budget, but (tourism promotion) would be a part of the budget....
Another significant point about tourism is (that) we already get hundreds of thousands of people who have to come into the city. If they have to come here, give them a reason to stay here and visit.
The traffic is here. I know I keep saying that back and forth, but the traffic is here. You've got to have some tourism. You've got to have some events. You've got to have things going on so when they leave these places, they can stay and visit, or decide, 'I'll come back here this Friday or this Saturday to Jackson.'
We have people that come from Louisiana just to come to these hospitals. How much would be invested in tourism? I don't believe in wasteful spending. I can't give a ballpark figure, but there will be an investment in tourism, because there has to be.
Let's not take out all the major highways that come through here. Sometimes when you're on your way out of town, you may say, 'Hey let's stop and see this.' If you're traveling through Memphis, you say, 'Hey, let's stop at Graceland.' We don't have a Graceland for an individual to stop at here.
Here in Jackson, you have (Interstates) 20 and 55, and Highway 49. We're just so unique being in the central part of the state, whereas there are so many people that travel through here, and there's not a reason for them to stop. When I think about what we have to offer, I wouldn't stop. Why?
The state has helped clear the way for the proposed medical corridor. What are your thoughts on that, and what would you do as mayor to approach that medical corridor?
It is very important they understand the mayor is on board with the project.
When they put the Medical Mall there, there was a proposal about everything that would happen in the area. Nothing has happened in that area.
We make way for a lot of projects, and nothing ever happens. There's never a groundbreaking. (The medical corridor) is within the city limits of Jackson. So as mayor, I'm on board. I'm going to be every bit a part of this medical corridor to make sure it happens.
I'm not one to go on television and gloat on a project and it never happen. We break ground and we gloat on these projects, but they never happen. But these residents give the mayor a pass. They give him a pass. They seem to forget about all these projects that are proposed that never happen.
It takes perseverance and persistence, and you have to be willing to make sure it happens. Being a small business owner, I can't call in sick. I can't depend on a bank to give me a loan on a line of credit. Each and every day, I wake up, and no matter how I feel, I have to work. With that kind of motivation driving me, I will work the same way for the citizens of Jackson. I was born here; I was educated here.
You think about how a person wants to be remembered. I want this city to be different by the time I'm old enough to be a senior citizen. I want to be an instrumental part of that. I already feel I'm very instrumental in a lot of things that are happening as far as what I do. The business I'm involved in, people come from Louisiana, from the Delta, south Mississippi, from Vicksburg, Forrest, Kosciusko. They come from all over through the Jackson Enterprise Center (where Amos' business is located on Highway 80), and they don't stop because they are so fearful.
Bottom line is leadership. We can always talk about how we're going to do something. You can go to school to be a dentist. You can go to school to be a lawyer. You can even major in politics. There are a lot of things individuals can do. You can't go to Leadership 101 and make a leader. In theory, he'll know everything on Earth of what it takes to be a leader, but if he's not a leader, he's not a leader. Can you get these troops to work? Can you get these troops to fight for you? Can get them to believe in and to work for you? Can you get these (police) to believe in you and work and be willing to die for this city and protect this city?
There needs to be a change in leadership. Citizens of Jackson have put up with it 12 out of the last 16 years. All I'm asking for is an opportunity. I'm going to work hard each and every day. And I won't neglect any segment of this city. There's always a perception that all citizens are stakeholders of this city. I won't neglect any part. I understand that there are some differences in the city, especially when it comes to businesses, but no one is not important.
You have to reach out to all residents. Don't blow smoke screens for political reasons. You have to do something. You have to understand that each segment of the city has a different market. I understand these things. I've been all over the city, and I've talked with a lot of individuals. I'm just hoping to make a difference.
This campaign, we're going to put a lot into marketing this time around. At the end of the day, I'm going to be fine. I'm doing what I enjoy. I'm growing; my business is growing. Whatever happens (election day), I'm going to try to support the growth of the city, because I live here, and I was raised here.
Comment at www.jfp.ms. You can also email Jacob D. Fuller at [email protected]
*In Response:
Scott Overby, principal partner with The Overby Company and manager of Metrocenter Mall, refuted Amos' claims. He told the JFP that the mall has seen a 29-percent increase in foot traffic so far in January compared to November.
"Those counts do not include city employees, who enter the city building through the back doors and do not enter through the common mall area," Overby said.
The city completed its move into the mall Dec. 17. Overby began managing the mall Nov. 1.
As for Amos' claims about the food court, Overby said they definitely are not true. He said city employees have increased the food court business considerably, though he could not give specific numbers of individual businesses.
Along with the Jackson Medical Mall's 90-plus tenants, the immediate area has recently seen the opening of a Save-A-Lot Supermarket, the regional headquarters of the American Medical Response and Liberty Bank.
More like this story
More stories by this author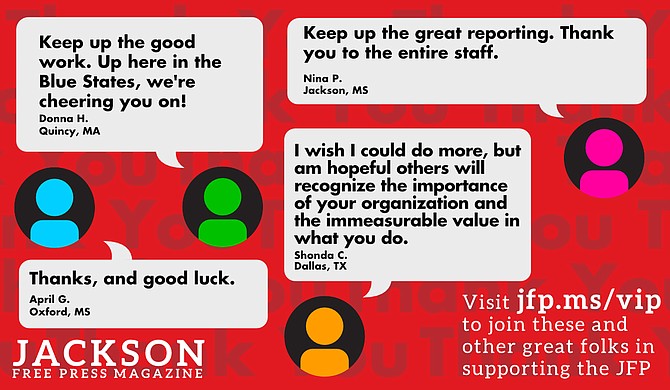 Thanks to all our new JFP VIPs!
COVID-19 has closed down the main sources of the JFP's revenue -- concerts, festivals, fundraisers, restaurants and bars. If everyone reading this article gives $5 or more, we should be able to continue publishing through the crisis. Please pay what you can to keep us reporting and publishing.