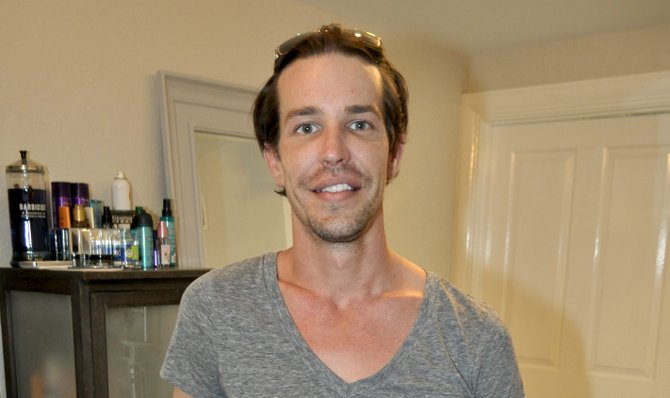 If you read this column with any regularity, you're aware of my penchant for pop culture. I have a "Real Housewives" or "Sex and the City" reference to fit just about any situation; my fingernails were Fergie Duhamel-inspired ... I could go on. So it should come as no surprise when I say that this weekend, while scouring the Internet for starlet-related news, I read a headline in which Miley Cyrus admitted that the hair on her 2010 Harper's Bazaar cover was not her own. Rather, the now cropped-cut and perpetually twerking Ms. Cyrus confessed that, at the time, she sported about 350 hair extensions.
Ah, the Magic Hair. It's so lovely. I say this because I know of what I speak. Though I currently have fewer than Miley did, thanks to Justin McPherson of William Wallace Salon (2939 Old Canton Road, 601-982-8300), I have much longer, more luscious locks than I could grow myself. And while you might think that life with extensions means more maintenance, you would be wrong.
True, the front-end investment is a time-consuming ritual. Taking old extensions out can take up to a couple of hours. Plus, I often like to let my real hair rest, to give it a day between removal and putting in new ones. Does hair get tired? Does it actually "recover," like your body does after, say, a night out drinking or a hard workout? I have no idea, but it just feels like the right thing to do. Then there's the installation. The extensions I use are basically individual strands put in one by one, so ... I take a book and a stack of magazines with me.
The entire thing is roughly a three-hour process. But Justin is super and takes good care of me, making sure I'm comfortable, offering beverages, chatting when I want to, letting me read when I don't. He just lays the hair out on his station and does his thing. And yes, it takes a while, but they last for about five months, so on balance, that's not a bad exchange.
Honestly, upkeep and dealing with my hair is much easier on a day-to-day basis with extensions than it ever was without them. If I just had my own hair, I'd wash and blow-dry or style it every day. But with the Good Hair, as I call the extensions, I can go multiple days between washings and can even just let it air dry. Plus, Justin has introduced me to the wonderful world of regular blowouts.
Most of us think of going to the salon for haircuts or to get a style for a special occasion. Let's face it, it's an expense, and I never fancied myself the sort of high-maintenance person who could go all Kardashian and get blowouts every other day. Enter the William Wallace Salon to shake up that misconception. Justin praises the skills of his assistant, Britney White, when it comes to blowouts. Going to her for a blowout on a regular basis is totally budget-friendly, and by wearing a shower cap to protect it from humidity in the bath, using dry shampoo and tying it up when sleeping, a blowout lasts up to a week. So helpful tip, ladies: Check out the assistants at your salon. It's a great way to give yourself a little treat that won't break the bank.
I also learned that salon assistant Emily Henderson has mad braiding skills. While in school, she really took to braiding, and has continued to practice and refine her techniques. Perusing fashion and entertainment magazines, I've acquired a fascination with braids, particularly for summer—it seems like an easy, breezy look that's different and fun. But I can't seem to master it on myself.
Emily to the rescue! I stopped by the salon one day on the way to lunch, and left 20 minutes later with a really pretty fishtail side braid and tips on how to replicate it myself. Although, I admit, I'm much more apt to leave such things to the professionals and just put my head in Emily's skilled hands when I want something fun.
The bottom line: Whether or not you have Magic Hair, thinking of your salon as more than just a place to visit once every six to eight weeks for a trim can open a whole new world of possibilities. Taking just a few minutes for a little indulgence at the cost of a happy hour can make you feel pampered and glam, and give everyone who works behind the chair a chance to let their specialized skills shine.
More stories by this author
Support our reporting -- Become a JFP VIP.
The news business has changed dramatically in the past year, and we need your help more than ever to keep bringing you important stories about Jackson and the Metro. Become a JFP VIP with an annual membership or you can Sign up as a monthly supporter. Thanks for anything you can do to empower our journalism!