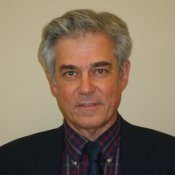 CANTON - Hayat Mohamed has a cause. "We are different from other generations," the 19-year-old Tougaloo College English major says. "We have such an individualistic ideal, how we see things. We have to get away from that and see other people's problems. ... If we took our eyes off that narrow path and look at the person next to us, we could unify."
Her cause? Doing what she can to get United Auto Workers membership cards in the hands of the 5,000-plus workers at the Nissan plant in Canton. "To be able to voice their opinions and their needs without being worried they are going to get fired ... to talk to someone about safety issues, health-care benefits, temp workers, what happens to them if they get injured."
I'm sitting across the table from Mohamed and fellow Tougaloo student Kimar Cain at the UAW office on Nissan Parkway, and I'm remembering my student days in the '60s, pro-testing for civil rights and against the Vietnam War. Young people need a cause. They've got the energy, the courage, the idealism that tells them they can make a difference. And they can.
Young people are a key reason things are happening on the UAW-Nissan front. The call from workers and community supporters for a fair union election in Canton is getting louder.
The 150-plus members of the Mississippi Student Justice Alliance from Tougaloo and Jackson State, joined by supporters from colleges in Georgia, Florida and Tennessee, are taking the issue into neighborhoods, car dealerships, auto shows, on-campus rallies, the Internet and YouTube.
They are part of a larger campaign that has seen Nissan-Canton workers speak to audiences in Brazil, Japan and South Africa as well as in U.S. cities such as Washington, D.C., Atlanta and Detroit. Brazilian labor leaders and students have come to Canton to show their support and study what veteran observers see as potentially the most important labor campaign in decades.
"We have a lot of talent on this team," says Cain, a 23-year-old senior at Tougaloo majoring in history and African American studies. "From writers to videographers to photographers—everything visual and that can be heard—we have those things, and we have the ability to get it out, and get it out quickly, and let it be seen so people can really dig into what we are saying, and they're like ... `How can I get involved?'"
What was missing back in my day was a real alliance with working-class people. Students were protesting in the '60s, but few blue-collar workers. Most were even hostile.
Now, students are on the front lines, side-by-side with workers, and the workers appreciate it. Jeffrey Moore, 35, an 11-year veteran Nissan employee says he's proud of the students: "They are doing something out of their time. You'll never get a lot of play on that out of the media. They are doing a lot of hard work for us, trying to make this thing go down."
They're getting Nissan's attention, too. After a history of mixed relations with local political leaders, who've been prohibited from annexing the plant and had little input into its expansion plans, Nissan's bosses "all of a sudden are pillars of the community," Moore says.
In recent months, Nissan announced a $500,000 grant to Canton schools and a $100,000 gift to the Medgar and Myrlie Evers Institute. It hosted a free, 10-year-anniversary community festival featuring Kool & the Gang, promised a raise to workers (after a seven-year pay-raise hiatus) and a program to help temporary workers transition to full time.
Nissan's $100,000 gift to the Evers Institute is a key reason, sources believe, that Hollywood celebrity Danny Glover, a vocal supporter of unionization at the Canton plant, did not speak at the annual Medgar Evers dinner in June, even though he had been a speaker in the past and was expected to speak again this year.
"The barbarians are at the gates," says Anthony Wayne Walker, 39, a metal finisher at Nissan's Canton plant and union supporter. "You got to give them something to eat. It is one thing the corporation doesn't like. It is bad publicity. That equates to sales, to dollar signs, so you counteract everything the union is doing. Throw 'em a bone, and it looks good on TV. All of a sudden you come out with a checkbook."
Leading the applause for Nissan are Gov. Phil Bryant and other top pols, despite a report showing the state's record $1.3 billion investment has failed to reap the promised rewards, resulting in a $290,000 subsidy for each plant job. Nissan worker Walker says he knows why, and a question to Gov. Bryant would explain it to the rest of us: "Who are you playing golf with?"
Joe Atkins is a veteran journalist, columnist, and professor of journalism at the University of Mississippi. His blog is laborsouth.blogspot.com; email [email protected]
More stories by this author