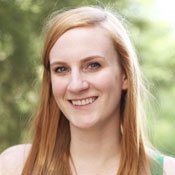 Over the weekend, my family stopped by the Medgar Evers house on a whim. It was a bright, clear day, and the temperature was scorching. We wandered around the house, reading the signs and soaking in the atmosphere, but found no one there leading tours.
Several men were outside working on the house next door. One of them hollered at us to try the door—it's usually unlocked, he said. When we did, and it turned out to be locked, he came over to talk to us.
Turns out, this man grew up in the neighborhood and was family friends with the Evers. He was 15 that night, June 12, 1963, when Byron De La Beckwith shot Medgar Evers in his driveway as he came home to his family.
He described how De La Beckwith was able to hide because the houses across the street didn't exist—instead, the area was wooded and bushy. He pointed to where the assassin lay, under the cover of brush, when he pulled the trigger. Most interesting of all, he told us his story of his family coming over, with him still in his pajamas, that night to comfort and help Myrlie and the Evers children.
Although it was only a 10-minute conversation, it stuck with me throughout the afternoon and the rest of the weekend.
Earlier that day, we went to the Mississippi Farmers Market on High Street and ended up talking to a vendor there, Kim Hunt, who specializes in photography of Mississippi and Europe. We struck up a conversation with him and found out that much of his Eurpoean photography comes from a time when he lived in Romania for a while. Then, as we kept talking to him, we discovered he was able to live and travel abroad because he was the fifth million-dollar winner of "Who Wants to Be a Millionaire" with Regis Philbin.
He remembers the final question, of course (how could someone forget the question that made them—or lost them—a million dollars?), and he replayed the moment for us in his quiet, humble manner. His question was, "Which of the following landlocked countries—Lesotho, Burkina Faso, Mongolia or Luxembourg—is entirely contained within another country?" He told us how he knew immediately it was between two countries and was pretty sure he knew the answer ... but did he feel million-dollar sure? (Spoiler alert: He did, it's Lesotho, and he won).
And then a couple of weeks ago, I spent a Saturday out at Providence Hill Farm, on (beautiful, pastoral) location for a BOOM Jackson photo shoot. We had a great team of photographers, stylists and models and, despite the hazy day, had a blast creating an amazing fashion spread for the next issue.
There, model Chanelle Renee—whom I had seen at multiple events around town but never gotten to talk to—spent some time telling me about some of the projects she is involved with as part of building a fashion community here in Jackson, something she hopes will benefit all the budding models and stylists in our city and state.
I was particularly moved by the way she talked about Ava Clarke, the 5-year-old model Chanelle connected us with to model in our magazine shoot. Ava is a gorgeous little girl, with a shock of big curly white-blonde hair and piercing eyes. She clearly idolizes Chanelle as a mentor, and watching Chanelle take Ava under her wing is touching. Ava was born legally blind, Chanelle told me, and her story is already one of so much triumph.
In fact, it seems like everywhere I go lately, I find myself talking to people with fascinating stories.
Certainly, Jackson has a history that bears remembering, even all the not-so-great parts. But we also have a compelling, amazing story that bears telling while we're in it.
All too often, we can get too caught up in ourselves. I know this is so true for me. I get so wrapped up in what I think, what I feel, what I'm doing and why. I answer people when they ask, "How are you today?" and I forget to ask them in response. We live in a very me-centric society (and I'm part of the most me-centric generation), and it's easy to get caught up in telling my own story without hearing someone else's.
Had it been another day or another week, I might have missed these stories altogether. I might not have struck up a conversation, or asked a question, or been present enough and interested enough to really hear them.
But I was. I asked the questions. Instead of focusing on myself and what I wanted or needed to do, I let others take the pen and tell their stories.
I'm so glad I did. What might have been a simple visit to a historic site ended up being a journey back in time for a first-person account of a moment in our state's history. What could have been just a trip to the market, or another BOOM Jackson workday, ended up as chances to connect with people and to learn from what they had to say.
Everyone has a story to tell. We just have to open ourselves up to hear it.
Our editor-in-chief, Donna Ladd, likes to say that you can write a good article about anyone—you just have to care enough to find their story and listen to it. Every week I get to talk to or read about people, whether they are Jacksonians, artists, musicians, public officials, activists or whomever. It doesn't matter how much money they have, or what their job is. They all have fascinating lives to explore. Because people are so interesting. That's why I got into this field, and I would guess why many others do as well.
That's why when you open the Jackson Free Press and BOOM Jackson magazine, you ultimately end up reading about people—their stories and how those stories fold into the greater narrative of our city and our state.
So keep reading the JFP each week. Pick up BOOM Jackson when it comes out Sept. 1, and every other month after that. We'll keep telling the story of Jackson, one person at a time.
More like this story
More stories by this author