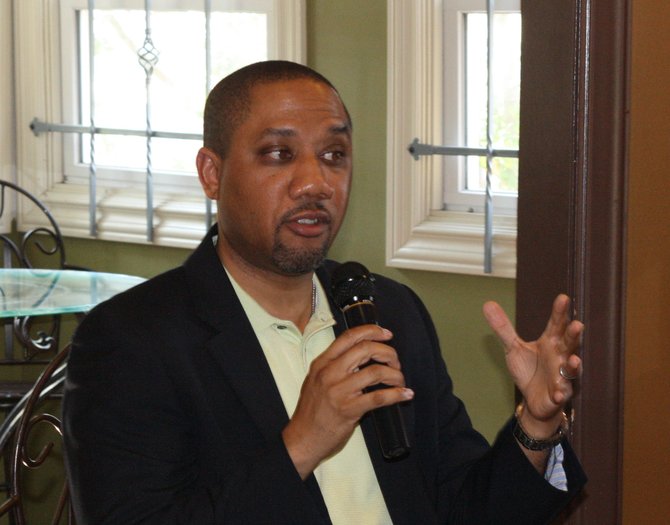 Jackson Convention Complex General Manager Kelvin D. Moore thinks an associated hotel could increase the center's annual economic impact on the city by more than 50 percent.
Over the last three years, the Convention Complex has generated about $26 million in revenues around the city. If the city added a headquarters hotel to the complex, that impact could rise to $35 to $40 million annually, he said.
The facility, which operates on an annual subsidy from the city of about $1.35 million, is not designed to make a profit, Moore said. That is not unusual, as only a few convention centers across the country actually make a profit. The Convention Center's goal, instead, is to bring people into the city to spend money elsewhere, especially at restaurants, museums and hotels.
When promoters and event organizers are looking for a city to host their events, Moore said they look at four criteria. The first is the convention center. The second is a convention center bureau that is well organized and enthusiastic. Thirdly, they look at what there is to do around the city outside the convention center, such as nightlife, museums, shopping and sightseeing. Lastly, promoters will look at hotels and specifically whether the convention center has an associated hotel.
"For the city of Jackson, that headquarter hotel is so critically important for us to take that next step to be able to compete on par with convention complexes in places like New Orleans," Moore said.
The city is trying to reacquire the property that sits across Pascagoula Street from the Convention Center from Texas-based TCI.
In 2007, then-Mayor Frank Melton made it easy for his friends at TCI to purchase the four blocks with plans to build a mixed-used development that would include a hotel, condos, retail space and a parking garage. The company later scaled back the plans to a $90 million hotel and skywalk to the Convention Center, but showed little movement and even got behind on the land's property taxes. The fact that they own land so desperately needed for a hotel--an eyesore across from the shiny convention center--has created serious problems for the city's efforts.
Negotiations between TCI and the city broke down in recent years, finalizing with the Jackson Redevelopment Authority rejecting TCI's proposal in December 2011.
Later that month, the Jackson City Council gave the city administration permission to take whatever action necessary to get the land back from TCI, which it has not yet done. Mayor Harvey Johnson Jr. said recently that the city is still negotiating how it will get control of the land back from TCI.
"I don't think 'purchase' would be the term that we would use," Johnson said recently. "We're working out the details."
More stories by this author
Support our reporting -- Follow the MFP.