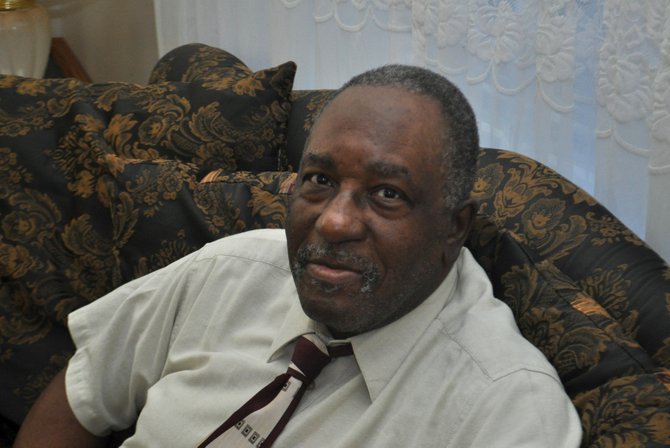 Leon Lowe, along with a group of fellow neighbors, started the Bailey Avenue Renewal Coalition 15 years ago, after deciding that if they worked together, they could make their neighborhood a better place.
"We were flooding the city with the same problems and complaining about the city not being able to do anything about them, so we formed a coalition," Lowe says.
The seven neighborhoods that started the Coalition were Virden Addition, Georgetown, Mid-City, Shady Oak, Brinkley Place and Cottage Grove. These neighborhoods surround the Jackson Medical Mall on Woodrow Wilson Avenue.
The organization's goals range from repairing houses, cutting lawns, picking up litter and just generally improving the physical appearance of the area to more abstract--and difficult--goals such as decreasing the school dropout rate, teen pregnancy rate and crime rate.
"When we started, we were dealing with the United Way; they gave us a stipend," Lowe says. "We used it to help clean up the neighborhood by starting a neighborhood grant for those who wanted to spruce up their area. We planted flowers, got yards cleaned up and got trash out speedily."
The stipend was intended to last for five years, but the coalition, through sheer frugality, stretched the stipend into a 10-year plan.
"We were also able to renovate about 50 or so houses," Lowe says. "The homes were falling down, so we helped fix them up. We spent about six or seven thousand dollars on each house, and that came from the stipend we had."
When asked about the coalition's current funding, Lowe chuckles and says: "Well that's the problem. The United Way's stipend has since dried up. Every time we see a grant, we apply ... Every now and then someone will help us out, though."
Lowe has been president of the coalition throughout its 15-year existence.
"I've tried to get out of there, but every time they sneak me right back in," Lowe says, laughing.
Lowe was born and raised in Madison but has spent most of his life in Jackson. He moved to the city in 1968.
"During that time (when) my kids were young, and the school system in Madison wasn't adequate, so we moved to Jackson to get them into better schools," Lowe says.
Lowe, who's 68, lives with his wife, Bernice, in the Georgetown neighborhood. They have seven kids and "too many grandchildren to count." He formerly worked as the warehouse manager at Challenge Electric.
The coalition has a Christmas Fellowship Dinner for senior citizens planned for Dec. 13 at 6 p.m. in the Medical Mall's (350 West Woodrow Wilson Avenue #107, 601-982-8467) Community Room.
More stories by this author
Support our reporting -- Follow the MFP.