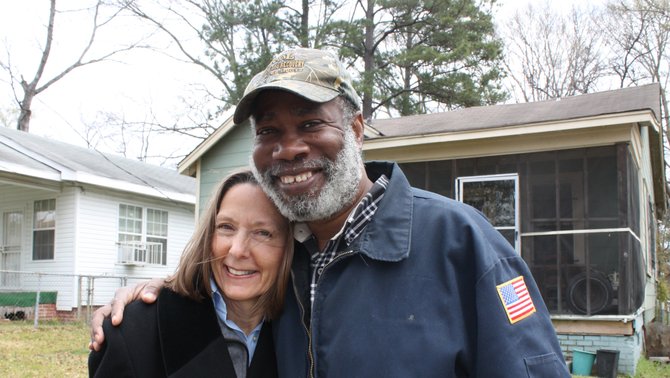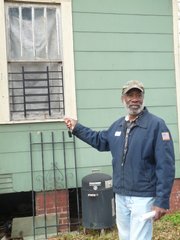 Founded in 1986, Habitat for Humanity has made its mark in the metro Jackson community by building 556 houses over 27 years. In 2013, the organization continues its commitment to building affordable housing for low-income families and revitalizing the community, one neighborhood at a time.
At Jaycee Park Friday, Cindy Griffin, the executive director of the Habitat for Humanity-Metro Jackson affiliate, announced that the organization received a $250,000 matching grant from Lowe's. Jackson's affiliate is one of four to receive the grant. The other affiliates receiving the grant are Indianapolis, Ind.; Portland, Ore.; and Charlotte, N.C.
Griffin has worked with HFH for 12 years and served as the executive director of the metro Jackson affiliate for nine years.
"It is all about empowering and giving a family a hand up and not a hand-out," she says.
While assisting in efforts to meet Habitat for Humanity's goal of serving 500 families over three years, the aim of the Lowe's grant is to focus on revitalizing Jackson's mid-city Georgetown area.
"This is an area that we have targeted and have been working in since 2001. We named this our neighborhood revitalization initiative neighborhood, actually, two years ago, so it was a natural fit for this development grant," Griffin says.
HFHMJ will be repairing 21 homes in the mid-city Georgetown area, and will construct a Platinum-certified LEED home in the area as well. LEED (Leadership in Energy and Environmental Design) homes are known for being high-performance green homes. The development funds will further the HFHMJ home rehabilitation project where HFHMJ, along with volunteers from the community and Lowe's specialists, will correct low-income homeowners' issues with roofing, electrical wiring and exterior work.
The first homeowner in Jackson to benefit from the grant is 59-year-old Robert Williams, a disabled truck driver. Williams is a native of Jackson. He attended Smith Robinson Elementary and Rowan Middle School, and he received his GED from Greater Mount Calvary school. He has some background in upholstery.
Though Williams has never worked with Habitat for Humanity before, he is grateful for their assistance.
"It will give me a better quality of life," he says. "I wasn't able to afford to pay $400 or $500 back for a loan. The loan with Habitat is no interest, so you can't beat it."
For more information about the Metro Jackson affiliate of Habitat for Humanity, call 601-353-6060 or visit habitatjackson.org. To learn more about how to apply for repair projects, you can attend Habitat's informational meetings March 23 and April 20, from 9-9:45 a.m. at its office, located at 615 Stonewall St.
Support our reporting -- Follow the MFP.