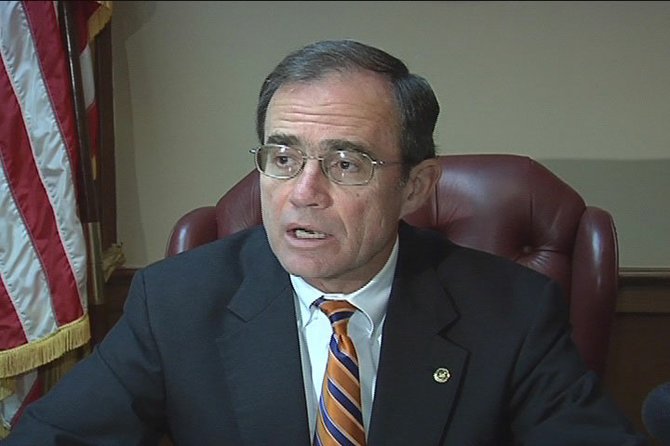 In anticipation of the Nov. 6 general election, Secretary of State Delbert Hosemann's office has prominently displayed an icon on their state website that asks: "Need a photo ID? Click here for more information."
When the link is clicked, users are directed to another site, www.MsVoterID.ms.gov that advises voters: "When approved, Mississippi's new Voter ID law will require voters to show identification at the polls. If you do NOT have an ID, tell us how best to contact you so we can assist you."
Also included is a toll-free telephone hotline for citizens to get their questions answered as well as snail- and email addresses where one can presumably send off for additional helpful info.
There are a few problems with the site, however. Most glaringly, nowhere does the secretary of state's website make it clear that the Mississippi's voter-identification law, which the Legislature and governor approved in May, will not be in effect for the November election. The U.S. Department of Justice has not signed off on it, yet.
At a Sept. 19 legislative budget hearing at the Capitol, Hosemann said that because the DOJ was unlikely to approve the voter-ID law that voters approved through ballot initiative in 2011, he wanted to keep $500,000 in his budget to fight for the law in court.
Voter ID's death knell, at least for 2012, came a couple weeks later, when the DOJ asked the Mississippi Attorney General Jim Hood for more proof that the law requiring voters to prove their identities at the polls was designed with "neither a discriminatory purpose nor will have a discriminatory effect."
Despite the public concessions from Hosemann and Hood that voters do not need photo ID for this election, the Secretary of State's office has failed to post any official statement that the law will not be in effect this November. Additionally, flyers posted around the state also advertise the SOS' voter ID website despite the fact that IDs will not be required in this election.
The very same day, a judge in Pennsylvania issued a partial injunction for that state's voter ID law as well, signaling victory for civil-rights groups who have argued that the recent spate of voter-suppression efforts are throwbacks to Jim Crow-era black codes engineered to keep black away from the polls.
Mississippi is one of a handful of states where voter discrimination was once so widespread that the federal government must approve any changes to voting law, from the state to the local level.
After Mississippi responds to the DOJ's request for data proving voter ID "will not have a retrogressive effect on minority citizens in the effective exercise of their electoral franchise," Justice Department officials have up to 60 days to respond.
Therefore, Hood stated in a news release, "You will not be required to show ID at the poll until DOJ interposes no objections or pre-clears Mississippi's voter ID bill."
The secretary of state's official website seems to suggest otherwise, however.
In addition to the lack of assurance that voters won't need voter ID after all, the purportedly helpful web portal is not very informative. Several calls placed to the toll-free number on Tuesday led to a recording from Hosemann asking voters to leave a message "if you need assistance obtaining a free voter identification card, once the requirement is implemented."
Incidentally, a call placed Tuesday to Hosemann's spokeswoman Pamela Weaver about problems with the site was not immediately returned.
Support our reporting -- Follow the MFP.