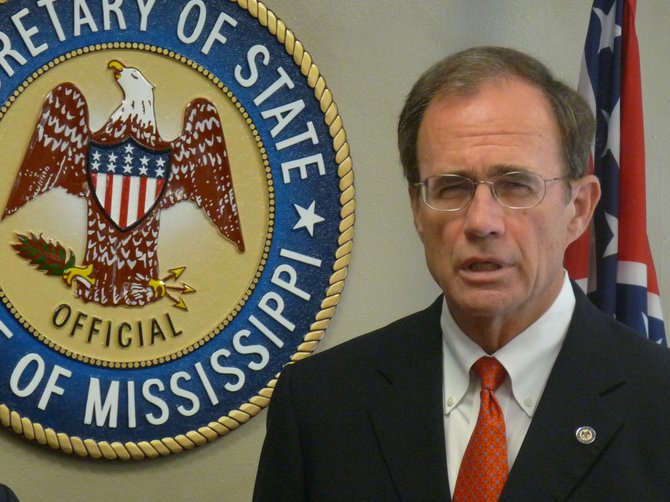 Up until recently, a Mississippi citizen looking for voting information on the secretary of state's website might have been confused.
As recently as last week, the site offered voters oodles and oodles of assistance in procuring state-issued photo identification, but didn't let people know that the IDs are not yet required to vote (See R.L. Nave, "Hosemann's Voter ID Subterfuge, Oct. 10).
However, SOS website users are now advised upon visiting the site: "Mississippi's Voter ID law will NOT be in effect for the November 6, 2012, General Election." Previously, a message on the website said, "Need a photo ID? Click here for more information," which suggested that voter ID was required.
In early October, the U.S. Department of Justice, which has to approve all changes to Mississippi election laws, asked Mississippi Attorney General Jim Hood for more proof that the law requiring voters to prove their identities at the polls was designed with "neither a discriminatory purpose nor will have a discriminatory effect."
The DOJ's request ensured that the state's voter ID law, which Gov. Phil Bryant signed this spring, would not be implemented before Election Day.
Even before the request, Secretary of State Delbert Hosemann stated at a legislative budget hearing at the Capitol that the DOJ was unlikely to approve voter ID this year.
Voter ID's temporary defeat in Mississippi followed a series of huge victories for civil-liberties groups that compare voter-ID requirements to voter-suppression tactics of the 1960s--the reason that Mississippi and other states must seek the Justice Department blessing to alter voting laws anywhere in the state.
A federal judge halted a similar photo ID law Oct. 10 in South Carolina for the 2012 election, saying there was insufficient time to implement the law. In Pennsylvania, a potential swing state, a state court enjoined a voter ID law from going into effect until after the Nov. 6 election.
On Oct. 16, the U.S. Supreme Court refused to prevent early voting in the three days preceding Election Day in Ohio. Previously, Ohio state officials planned to cut off early voting, ostensibly to let election workers prepare for Nov. 6, when turnout is expected to be robust in the swing state. However, President Barack Obama's campaign successfully sued to keep early voting open.
Hosemann and other Republicans have vowed a legal fight to see voter ID implemented in Mississippi. In preparation, Hosemann's office secured a $500,000 legislative appropriation for legal fees related to voter ID and set up a website, www.msvoterid.ms.gov, and a toll-phone hotline to help voters get an ID.
Calls placed to the toll-free number last week led to a recording from Hosemann asking voters to leave a message "if you need assistance obtaining a free voter identification card, once the requirement is implemented." Also, last week, a Jackson Free Press reporter filled out the online form to get assistance with obtaining voter ID.
As of Friday morning, no one from Hosemann's office had responded to the query.
More stories by this author
Support our reporting -- Follow the MFP.