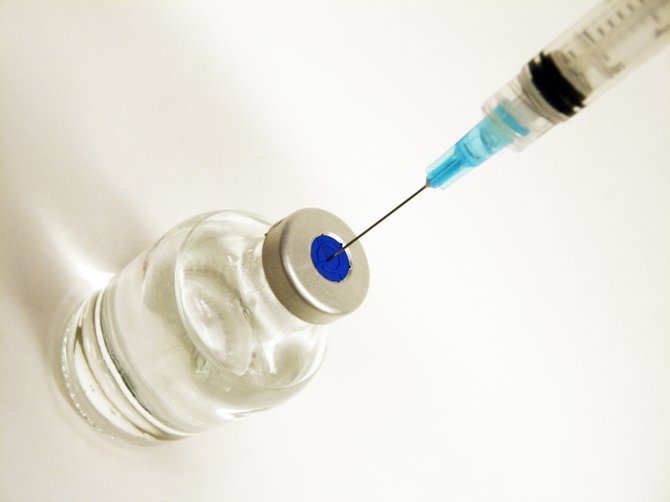 The American Society of Plastic Surgeons reports men are increasingly seeking minimally invasive cosmetic procedures. In fact, Botox is up 8 percent from 2010, and injectable fillers are up are up 11 percent. 
"Many men are constantly looking at threats from the younger, more tech-savvy generation and they're doing anything they can to make themselves more savvy: developing technical skill, dressing like them, trying to look younger." according to Dr. Phil Haeck, ASPS president, as ABC reported in March.
He says men are more comfortable with the idea of looking more youthful because of the popularity of reality shows and the normalization for cosmetic surgery for men. "Men are willing to try out skin care products and it's not thought of as gay," he adds. How thoroughly modern of you, Dr. Haeck.
While the good doctor could have made the point with a bit more finesse, I do see his point. After all, straight men are no longer afraid to wear pink, pop the collar on their Izods, carry satchels and openly talk about the benefits of using sunscreen while golfing. Y'all have us gays to thank for that. Our work is never done though, as Ed Hardy still runs rampant in the suburbs.
I'm nothing, if not generous and in the spirit of sharing, I'm now going to pull back the veil on modern skin care, in hopes that heterosexual men everywhere will take better care if their skin.
Sometime around 2007, Justin posed a question to me "Would you like some Botox?"
He mentioned it casually, as if he'd offered to make me another drink or take over the wheel while I fished for a piece of gum.
"Pardon?" I blurted, sprinting to a mirror.
"I'm getting some; I think you should too," he replied. 
And that's where it all began: this ongoing cycle of renovation to keep me looking somewhere around 37.
Dr. Mitzi Ferguson of Skin by MD in Highland Village (4500 Interstate 55 N., Suite 215, 601-212-0955) has skillfully lifted my brow, calmed the crow's feet and halted the downward slide of my cheeks. Aside from the Botox injections, she's also used Juvaderm to eliminate the tell-tale drooping under my eyes and filled out areas that become hollow with age. She's plumped up my lips a bit, too. The only downside to all of this is, instead of the reoccurring nightmare of finding myself naked in the middle of the supermarket, I often wake up dripping in sweat because I dreamed that I bit my lip and the filler squirted out like a stream of silly string.
Some of you might be shocked but let me assure you, none of this is as bizarre as it reads. I'm 41, and I've been wrestling with ear hair and papaw brows for years. Being popped in the face with needles is nothing compared to having your nostrils waxed. Can I get an amen?
Dr. Ferguson's business partner, Diane Henson, an esthetician for almost 20 years, is skilled at putting out fires and prescribing a maintenance program that has given me a youthful glow, despite my best efforts to drink and smoke my skin into something akin to Quentin Crisp's. She credits breakthroughs like refined acids, dermabrasion and the use of vitamin C to repair damaged skin. I just call her my "Youth Fairy" and clock out while she works her sorcery. Diane often takes a mother's tone with me. If she's not chiding me for not coming in more often, she's admonishing me for lack of sunscreen while she zaps the latest sun spot. She is the closest thing I'll ever have to a big sister.
Listen, guys, these days you have no excuse to let yourself—or your face—go. You only have one face. If for no other reason than to be more appealing to your significant other, take care of it. There's no reason to look like Walter Matthau. We have the technology. We can make you better.
More like this story
More stories by this author