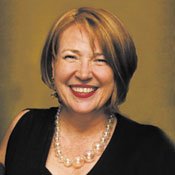 Every now and then, I have to lighten up in this space. Rather than taking on the troubles of the world or trying to pull at your heart strings with serious commentary about something amiss in the state of Mississippi, I feel a calling to talk about the Jackson Free Press and our staff this week.
In two simple words: They. Rock.
It's even easier than usual for me to say that now: Just over a week ago, the staff gathered for a full day on a sunny Saturday at the Duncan Gray Center to talk about the future of our paper and our business. A few days later, we found out that we're winning six national and regional journalism awards this summer, meaning that we've won nearly three dozen since we launched a decade ago in September.
But first the retreat. For the first half, the staff sat in rocking chairs on the porch at the "big house" as Todd and I related the story of the JFP. We explained how we started the paper with no investment in a one-bedroom apartment on Fortification Street.
We all laughed at the stories of the power being turned off just as the issue was about to go to the printer and groaned at The Clarion-Ledger's "TDN" effort to control our distribution routes (they failed). We talked about how our early controversial covers kept Todd awake, but how he never tried to get us not to do a needed story even if advertisers might not like it (and how he quickly adopted his "do the right thing and wait" mantra to being a newspaper publisher).
More than anything, we all bonded over why we are all here: not for a job but to tell the truth and to use it to build community and make our city (and, thus, state) the best, and then to help the world know it. I knew the staff felt the same way we do about our "why"--we hire for passion for the mission--but it wasn't until we turned the retreat over to them that we felt how deep their passion.
They broke into groups to come up with our new "why statement" as we go into our second decade. After bringing lots of options to the flipchart and discussing and voting, we settled on: "Connecting community through truth." We then added "... and the pursuit of excellence" to show our devotion to helping our city and state be the best we can (and throw it in the faces of those who expect the worst from us). The "why" is still a work-in-progress, but it humbled me that our staff--from editorial to design to business and sales--were so united in doing what we do.
In the afternoon, we moved to a conference room to figure out how we're going to do our why--our new JFP Manifesto of our core values. Here are 13 top vote-getters:
1. Encourage progress.
2. Tell the truth as completely as possible.
3. Be fearless.
4. Surround ourselves with diversity.
5. Never say "it's not my job."
6. Motivate others to action.
7. Strengthen the local economy.
8. Teach as well as learn.
9. Transcend the typical.
10. Tell the untold story.
11. Enjoy what we do.
12. Engage in no drama and no gossip.
13. Go get it; don't wait on it.
We're still working on the manifesto as well, but their efforts that day--done with focus, humor and lots of joy--really inspired me. And I don't know about you, but I like a little inspiration every day, and the first place I get it is from the people who choose to work here and to work harder than they ever have. I so appreciate these folks and what they do.
That feeling was no stronger than on Tuesday when we found out that we're winning three Association of Alternative Newsmedia awards this year--to add to the 22 we've won since 2004. We compete against remarkable writers and reporters from across the U.S. and Canada in this competition, and we're humbled every time they announce our names. It truly means the world to us.
This year, we are winning a public-service award for our Personhood coverage last year. Winners for that one are several staff members plus several "grassroots mamas" who wrote columns during the lead-up to the election: Valerie Wells, Elizabeth Waibel, Lacey McLaughlin, Lori Garrott, Shannon Barbour, Stacey Spiehler and Funmi Franklin. I am included in the group for writing one of the editorials, but those women did the heavy lifting.
We are thrilled that freelance columnist Tom Head, who has helped the JFP in so many ways over the years, will win an award for his political columns about the state Legislature. It's about time someone recognized him for his excellent contributions here.
And I was tickled that we are getting an Innovation/Format Buster award for GOOD Ideas issue dedicated to crime prevention last fall. The GOOD issue is one of our favorites--and most difficult due to its emphasis on infographics. That issue had very important content, including studies on why the typical crime sensationalism by media actually makes communities less safe. Flip through that issue online at jfp.ms/crime.
We find out the final award placement on June 8 so keep your fingers crossed for us.
As if that wasn't great enough news, right before I went to bed the same night, I checked email on my phone and saw that we are also winning three Green Eyeshades Awards, presented by the southeastern region (eight states) of the Society of Professional Journalists.
We've done well in these awards since we started competing two years ago. In two contests, we've won six awards, including several first places.
This year, all the women named above, plus R.L. Nave and Adam Lynch, are named for a public-service award for our Personhood coverage. Contributing Editor Valerie Wells is winning a coveted feature-writing award for a collection of her best stories in 2011, including a hard-hitting story about the rise and fall of The Clarion-Ledger and her in-depth Personhood features. And I am honored to be getting another serious commentary award from SPJ for the kinds of column that I usually write for this space.
We have an amazing team, and there is nothing like being honored nationally and regionally by your peers. It's even more sweet when you do it from the middle of Mississippi. Cheers, team. And thanks to all of you for your support.
Support our reporting -- Follow the MFP.