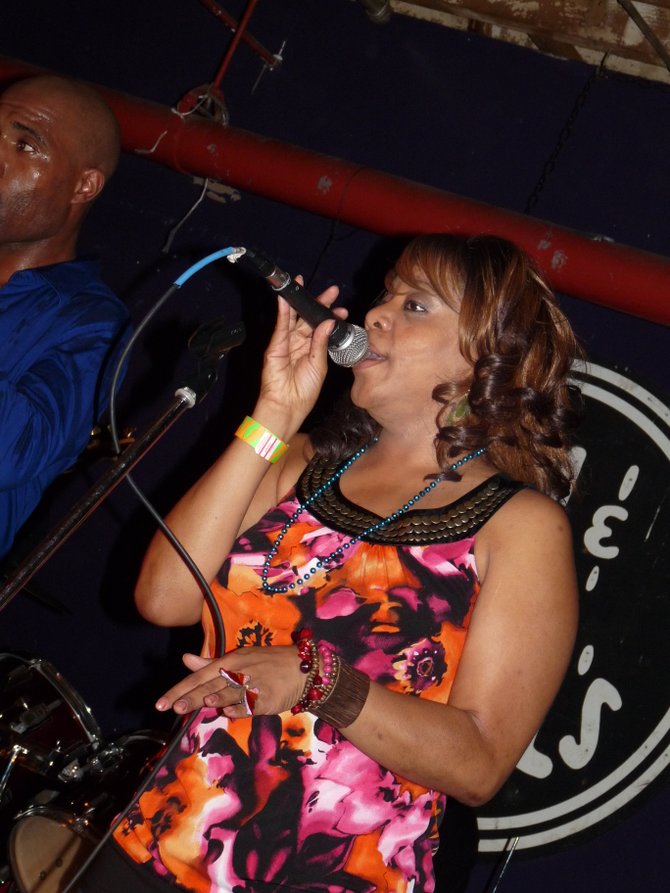 JACKSON—Sexual assault is a devastating problem in the Jackson metro and beyond, and this year's JFP Chick Ball is raising awareness about the issue, as well as money to fund a new rape-crisis center at the Center for Violence Prevention in Pearl. The Jackson Free Press is joining forces with the domestic-abuse shelter for the 8th time to host the fun event at Hal & Mal's in downtown Jackson on Saturday, July 28, from 6 p.m. to midnight.
Many women and children who seek out the center's help have also been sexually assaulted. "Unfortunately, rape victims often find themselves with NO choices due to a lack of advocacy and victim services," said Sandy Middleton, executive director of the Center for Violence Prevention. "The Center has pledged to change that, and with continued help from the JFP and community, we can reach out to these victims as they face this traumatic occurrence."
For the last several months, community volunteers have helped the JFP staff gather donations of art, gifts and financial sponsorships in preparation for the event. The JFP Chick Ball offers the area's most stylish and funkiest silent auction every year, with hundreds of donated items and gift certificates from boutiques, salons, jewelry designers, artists, restaurants and much more. (And, yes, there are great items this year for men, including a signed Deuce McAllister Ole Miss jersey!)
The Men of Character live auction this year, conducted by autioneer Christine Whitton, includes the following remarkable (and their donated services) at the JFP Chick Ball, scheduled to begin at 7:50 p.m.:
• Terry Cooper, owner, Absolute Fitness: 8 personal training sessions
• Mitchell Early, sommelier, BRAVO!: wine and cheese pairing
• Sujan Ghimire, Salsa Mississippi: 4 hour-long private dance classes
• Jesse Houston, chef, Parlor Market: private dinner for six
• Israel Martinez, owner, LingoFest: 10.5 hours of Spanish lessons
• Terry Sullivan, owner, liveRIGHTnow: package includes yoga, training, tabata
• Nick Wallace, chef, King Edward Hotel: Dinner prep for 10 in your home
"The Men of Character Auction is dedicated to the memory of Craig Noone," Editor-in-Chief Donna Ladd said. "Last year, Craig's chef services went for more than $1,000. Craig embodied what it means to be a 'man of character' with his efforts to help the larger community. May he rest in peace."
Ladd came up with the idea for the Chick Ball almost a decade ago with several goals: fight domestic abuse in Mississippi; highlight female musicians and bands; and give locally owned businesses and artists a chance to show off their wares and be socially entrepreneurial by helping with such a vital cause in the area. "The Chick Ball is a great opportunity for local businesses and pretty much whoever wants to pitch in," Ladd said, adding that the cover charge is only $5 precisely to make the event affordable for everyone who wants to attend. "There are lots of chances to spend money inside, I promise!"
The entertainment line-up is:
6 p.m.: Silent auction opens/welcome
6:05-6:25 p.m. Opposite Day (teen band)
6:25: Spoken word (TBA)
6:35-7 p.m. : Emma Wynters
7:05: Spoken Word (TBA)
7:10-7:45: Pam Confer and Jazz Beautiful
8 p.m.: Live Auction for Men of Character
8:20-8:30: Best Dressed Awards, Presentation of Chicks We Love
8:30-8:40: Chick Ball Hero Award
8:40: Tango demonstration
8:45-9:20: Melody Moody & Valley Gordon
9:30-10 p.m.: Laurel Isbister and Lazy Jane
10 p.m. Silent Auction Ends.
10:30 p.m.: Silent Auction pickup/payment
10:10: Time to Move (closes out)
Emcee: Tambre Cherie
More than a dozen local restaurants will provide food, and the entertainment will include a magician and an Argentino tango demonstration and more.
"The chick music is what makes this event so amazing," Ladd said. "Don't miss this fabulous roster of women entertainers."
Doors open at 6 p.m. for attendees 18 and up. In case you're wondering, men are a huge part of this event to celebrate women (and men who love them), and there will definitely be plenty of chicks at the ball. And even though it's called a "ball," you can dress up or down. Yes, many sequins and stilettos will be in the house; so will jeans and shorts.
At 8 p.m. Middleton and Ladd will present the Chick Ball's Hero of the Year Award, and present this year's Chicks We Love. The honorees also will be featured in the July 25 Chick Issue of the JFP.
Past JFP Chick Balls have funded the start-up of the area's first Batterer's Intervention Program, started a legal fund for victims, funded rural programs and purchase a new mini-van for victim transportation.
The JFP will take sponsors, auction donations and volunteers up until the day before the event. You can sponsor for as little as $50, but be sure to hurry so you can make the big auction guide, which will appear in the JFP's big Chick Issue on July 25.
Contact Erica Crunkilton, executive assistant at JFP and Chick Ball coordinator, or email [email protected] for more details. The final details and line-up will be updated at jfpchickball.com. Follow us on Twitter @jfpchickball and find us on Facebook.
AVAILABLE for interviews about event and sexual assault: Sandy Middleton, Donna Ladd, Ronni Mott
More stories by this author
Support our reporting -- Follow the MFP.