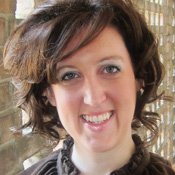 I first met Craig Noone at 2 a.m. in a bar. I suppose that's not surprising. It was fall 2009, and he had recently moved back to Jackson to open his dream restaurant. A couple of months earlier, I received an email from Downtown Jackson Partners President Ben Allen introducing Craig so that he could get involved in Jackson. I had corresponded with him via email, but I didn't meet him in person until the night he wandered into Underground 119 at closing time.
As the staff cleaned up, we sat at the bar along with Matt Allen (Ben's son), talking about our hopes for the city to which we'd all returned after leaving for a while. I went home that night without a doubt in my mind that Craig would do something big here.
The next day, I started telling people, "There's this guy opening a restaurant downtown, and it's going to be amazing."
But beyond that, I knew this would be more than just a restaurant. Craig was someone Jackson needed,and I knew I would work with him to change this city. I told him so, and from that day until a few weeks ago, we talked every single day about just that.
When Craig said Parlor Market was his dream restaurant, he wasn't lying. He threw himself into the project with a laser focus. Watching the process—from the details of the buildout to assembling his team—was nothing short of exhilarating.
As he built that restaurant, he also built a community. The excitement for what he was doing and his love of Jackson and her people was contagious. He convinced rock-star chefs to move here from other states to be a part of it. They came and grew to love this place, too, and they created a restaurant family. But Craig didn't stop there. He helped other restaurants—through collaboration and helping them find new talent—and in doing so, helped contribute to a sense of camaraderie and community in a rather competitive industry.
Craig's spirit extended to each person he encountered. "I like to make people happy," he said quite simply. Whether it was the highest-end customer or James, one of our neighborhood homeless people whom he invited to a birthday dinner, Craig treated each person as a special guest. He loved to make people feel comfortable and cared for; he was always doing something for someone else. That extended to his friends, his staff and strangers.
Knowing that he always had the best intentions made it easy for people to believe in him and want to be a part of his efforts. As a result, he succeeded with ideas no one had attempted in Jackson before. Craig didn't just have vision. He had confidence that we were ready for things others might not have thought would take hold—be it fine dining downtown, pop-up restaurants or certain proteins on the menu. He taught us that doing what you love, and doing it well, makes people trust you and want to go with you on your journey.
Craig was always thinking about what was next—the next pop up, the next iteration of the menu, the next restaurant, the next publication, the next event to plan. That constant movement, always striving to do more, to push to be the best and keep getting better, is something I'll remember. It raised the bar. He expected the best of himself and of everyone around him.
As anyone who has spent a late night out with him can attest, Craig did everything full throttle. From getting the perfect green suit and accessories for Mal's St. Paddy's Parade, dressing up to go out after the restaurant closed on Cinco de Mayo or donning a Great Scott suit for a fancy occasion, he never did anything halfway. He was always late as a result, but did he ever make an entrance and an impression.
Which brings me back to that bar at 2 a.m. I knew from that first night I met Craig that Jackson would never be the same as a result of his being here. None of us lucky enough to know him, even for a little while, will be the same. He gave all he had—physically, mentally, financially—for Jackson. He loved being part of something bigger than himself, and he had the ability to bring that out in others, and that's the true mark of a visionary leader. Dining at Parlor Market is a grand culinary experience, yes, but it's also part of a movement.
Craig had a glorious full year of running his dream restaurant. For that, I am thankful. For the chance to know him, I am beyond grateful. By what he did here and for what he taught us, I am humbled. And for the diverse group of talented people he brought together, with whom I will work and play for years to come as we continue to do it all for Jackson, I am energized.
May you rest in peace and be proud of your beloved Jackson, sweet friend.
Julie Skipper writes the Girl About Town feature for the JFP. She is an associate at Watkins Development, LLC, and is a proud resident of downtown. Julie graduated from Millsaps College and Vanderbilt University Law School.
More stories by this author
Support our reporting -- Become a JFP VIP.
The news business has changed dramatically in the past year, and we need your help more than ever to keep bringing you important stories about Jackson and the Metro. Become a JFP VIP with an annual membership or you can Sign up as a monthly supporter. Thanks for anything you can do to empower our journalism!